The Indian meme culture is alive and thriving at its sarcastic, humoristic best. It is political, social, satirical, and always, with a dash of humour. Memes are as much about having fun as the message they carry. For me, what makes the Indian meme culture unique is its cultural and social relevance. It is highly localised where everyone, from the Prime Minister to the common man is fodder for a good laugh. In 2020 when the whole world turned topsy-turvy, memes were often our only way to laugh at ourselves, and our absurdities.
But memes are so much more than that. From a subculture of the last decade, memes are now a major mode of communication, a vehicle for news, entertainment, and advertising. Decades from now, some communication major will be studying memes as a commentary on contemporary culture, a truly democratic medium where everyone had a right to say what they wanted. It borrows from our vibrant pop culture and ever-colourful political life.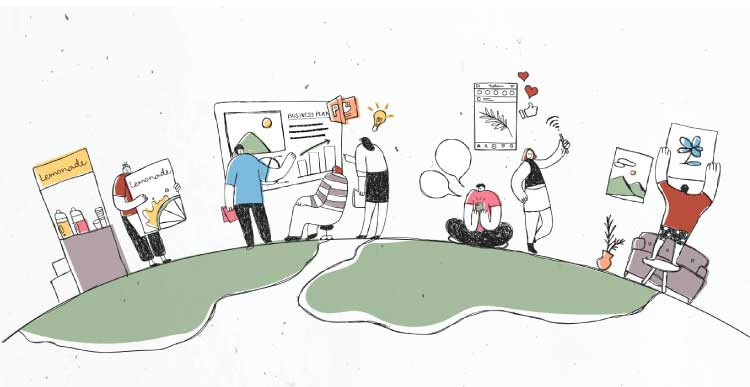 A meme is deeply rooted in its culture and the times we live in. It works because it touches on some cultural quirk or an event that immediately resonates with others. It could be social commentary, like our memes on 'Shit Indians Say'. We can all relate to it because it's a self-deprecating joke on our own absurdities. It is familiar, recognisable, relevant, and funny. The page, which started as a lark, still attracts thousands because it's a theme that never quite gets old. After all, we can always find something to laugh about ourselves.
There are memes that are so localised that they may not even travel beyond a language or cultural boundary. Then there are memes that strike a chord no matter where you are. LinkedIn / Facebook / Instagram / Tinder may not be Indian, but its theme is universal. The same goes for other viral international memes like 'How it started/how it ended'.
As a mode of communication, I have seen memes develop dramatically in the last few years. What started on Usenet and message boards came to life on social media where I saw the amazing creativity of our users. It has now evolved into a news and advertising medium, the preferred mode of messaging for millennials and Gen Z. It will be really exciting to see where we go from here.