The feeling of diving head-first into a pool and experiencing that gush of water splash against your face along with the echo of sheer exhilaration in your heartbeat can never get old for me. I started swimming competitively when I was just 7 years old and continued my entire school life, all the way till I was 19. I was waking up at 5 am and clocking in 4 hours a day at the pool every day, even on weekends. My gruelling routine and dedication to the sport earned me the title of a national level athlete when I was just 12. With over 120 medals to my name, the humdrum of daily routine continued. My performance in academics was good but not exceptional. However my excellence shone through in the pool. The sport gave me exposure to life experiences that other children my age didn't have. I learned the value of discipline that even my best teachers maybe couldn't give me.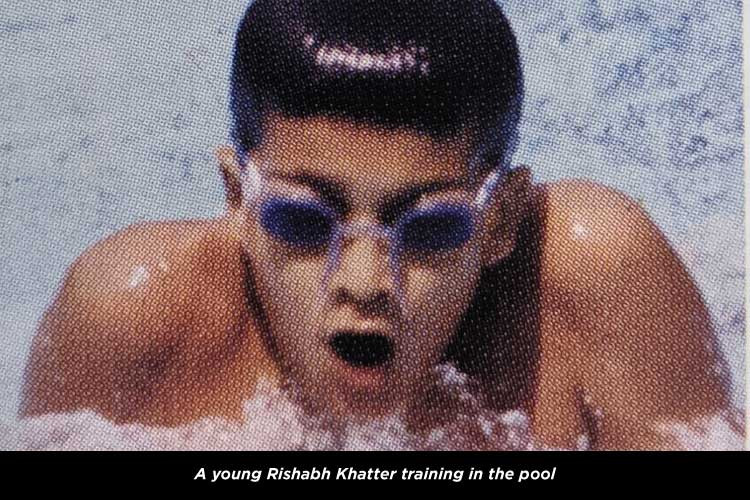 Swimming is an individual sport. However, over the years, I began to notice that I was subconsciously performing better during team relay competitions. Being a part of a team invoked a rigour in me like no other. Everyone in my team was talented and equally dedicated. Some were better than me in certain strokes while I was better than them in others. As a team, we complemented each other. I realised that eventually what leads to success is the collective intent of each member in a team to commit a 100% towards one common goal – winning.
Cut to more than a decade later, professionally, I still thrive in teams. Especially those I build myself. I am constantly on the lookout for people who show 500% intent to add value to the organisation, who can uplift each other and think outside the box to deliver a great asset. Because of the way swimming shaped me as an individual, I also am a staunch believer in the power of having an outlet outside of work. This could be training for marathons, rapping, art or even photography. When you expose yourself to something that inspires you, engages and challenges you it changes your way of thinking and widens your scope. I encourage every single person in my team to have this outlet, no matter how demanding work gets.