No Cricket tournaments and no IPL this year!! Are you disappointed? I know I am.
Cricket is one sport that has been in the Pathare family since Dad's college days at Kolhapur. His fanatical love for cricket was passed down to my brother and I, who got our first names from cricketing legends, Sunil Gavaskar and Kapil Dev! Our dad, the late Jaykumar Pathare was an excellent wicketkeeper and his belief in what the sport teaches you about business, career, family and in general life, was powerful. He made sure that cricket and its lessons were ingrained in our lives since we were toddlers. His friendship with cricketers such as Bhausaheb Nimbalkar, SR Patil and DR Patil meant that we were always surrounded by the influence of cricket.
Growing up with such strong cricketing influences was bound to instill the love of cricket in me. That is why the VIP Cricket Tournament continues even today at Kolhapur. It was started by Dad in the early 90's when the tournament saw big names such as Sachin Tendulkar, Vinod Kambli, Ajit Agarkar, Pravin Amre, Abey Kuruvilla and more. Cricket is such a sport, that a swing of a bat can make a nation jump in elation, bring smiles across millions and a dropped catch can make adults cry and leave millions heartbroken. While I never had the chance to play for the state or country, the sport's discipline, values and lessons still remain with me even today!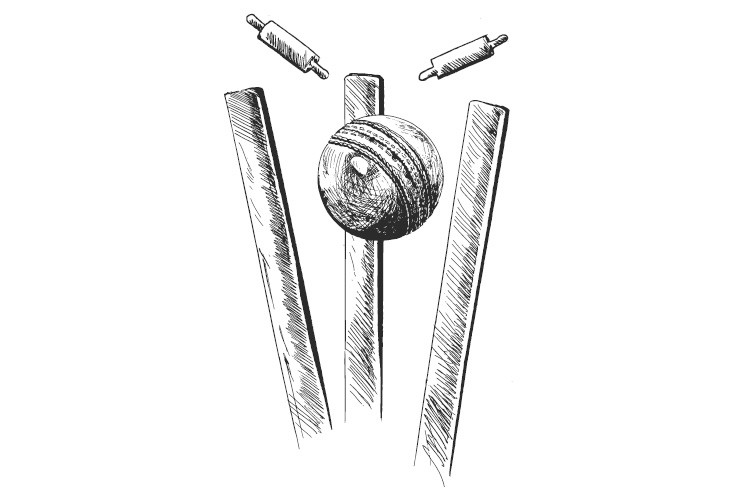 Take for example, the lesson of laughing at failure. I learned this valuable lesson the day Ajit Agarkar bowled me out for a duck during my school cricket matches. Of course, that day I walked back in disappointment, but the next few days had me practicing harder than ever. Today, I am glad to have lost to Ajit Agarkar because I realise that I was playing against the best. To get better, you have to learn how to fail and wake up the next day to work harder.
I cannot speak of cricket and not share the immense wisdom I've gained from Sachin Tendulkar and his game! In fact, I've poured out my heart about all of these heroes and their life lessons in my books – 'A Tall Order' and 'Cricket to Corporate'. Despite winning the Sharjah Cup, Sachin Tendulkar's innings during the semi-final match to push India into the final, is what has firmly etched itself into minds of millions of people! Sachin being gritty, stayed focussed against all odds and followed through scoring a century! His game taught us how to focus in times of chaos. Watching him taught me to focus on the task at hand, focus on the win and your concentration will help you sail through the rest. This is a lesson that will be good for us to remember right now. Let us not allow the negativity around us to hamper our focus. Concentrate on the goal to be achieved, and it will happen!
While we are all experiencing a lockdown in these times of the coronavirus pandemic, I've been watching recaps of old cricket matches, reminiscing these life lessons and itching to go out into a field and play! I realise we've given much time to several insignificant and trivial matters in our lives! It is about time to start dedicating our minds and time to what makes us a little better every day! I for one, will keep my fingers crossed for the IPL and will carve out some time daily to improve my cricket. What will you do?