Filmmaking and content creation can be tough, but coupling storytelling with an objective for change can bring many layers of satisfaction to the work. As is for a lot of people in India, cinema and entertainment has been a big part of my life, and also the lessons that came with it.

Growing up, my interest in movies ranged from Amitabh Bachchan's 70's police movies to the contemporary 'Rang De Basanti' and 'Swades' that spoke to a generation, the zeitgeist of the time. Bollywood has always played a key role in reflecting society, and as a young person I felt that such movies gave me the space to reflect on our Indian society, and its vices and virtues.

Somewhere along the line of consuming and wanting to create content (the kind of content that impacted me), I started asking myself, can entertainment/content creation help fix the world? The answer was yes. While working with a media production company that's trying to create films, web series, and digital content on social change, there have been many lessons in the journey towards answering that question.

The first lesson was not to let the scale or complexity of a problem defeat the search for an answer. In this age of news and technology, we're constantly surrounded by information and images relating to the problems of the world. It's easy to be overwhelmed, and to feel a sense of helplessness. I learned that the media we create has to not only highlight a problem, but also offer a direction for change.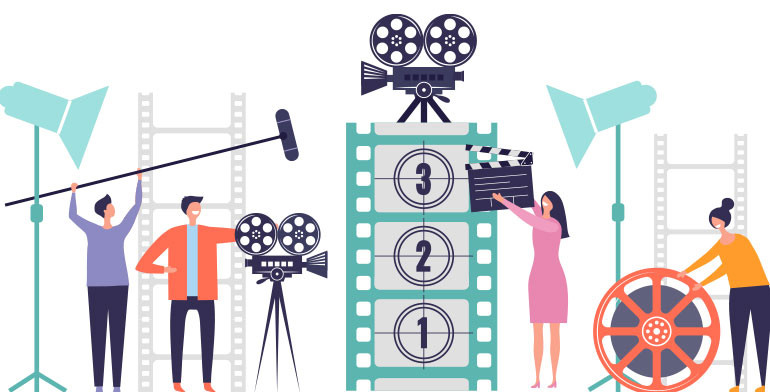 The second lesson was that we have to build a community to create change, including in the media. For a story to change people's perspective, we need to work with people who understand the craft of storytelling, and also with those who want to use their art for a purpose. Finding writers, directors, and co-producers who see eye to eye in asking the right questions, and are committed to the search for an answer is important. All sustainable and meaningful change needs collective action.

There have been a lot of ups and downs in our journey so far, albeit a short one. A key lesson that I find valuable in both my personal and professional life is understanding that failure is a part of success. As an industry, entertainment is full of extreme ups and downs, whether it's financial or emotional – and keeping yourself steady through such times is vital.

All said and done, filmmaking is an exciting profession, and there is far more to it than the act of 'lights, camera, and action'.