It's been an amazing journey. I am truly blessed to have received the right mentoring and empowerment at the right time from amazing women. Empowering or mentoring is a form of giving and these women do it so well.

To succeed, the reinforcements a woman needs are confidence, support, emotional positivity, resilience, business insight or just an opportunity to show what you can do. It's been 18 years since I stepped into the real world, began my journey as an entrepreneur with id8 media solutions. which is an integrated marketing communications firm. With offices and reach pan-India, we work with some of the most prestigious, defining brands and companies globally.

Today we are proud to be considered among the top integrated marketing firms. That's today, reflecting back on my career- after completing my graduation majoring in psychology and my post-graduation in communication, I was confident of being chosen as a candidate by any large PR firm. I was in for a shock, no one was willing to offer me a job, not even an internship. I got comments like - you are not made for this business, it was a confidence crusher, for a young aspirant even more so.

Dear friend, prolific writer and highly regarded journalist and influencer - Sujata Assomul literally came to my rescue and ensured that through her recommendation I managed to land a job with the premier boutique PR agency of the time. The years that followed had their share of big moments, crisis and eventful happenings but this
was the push I required to begin my career.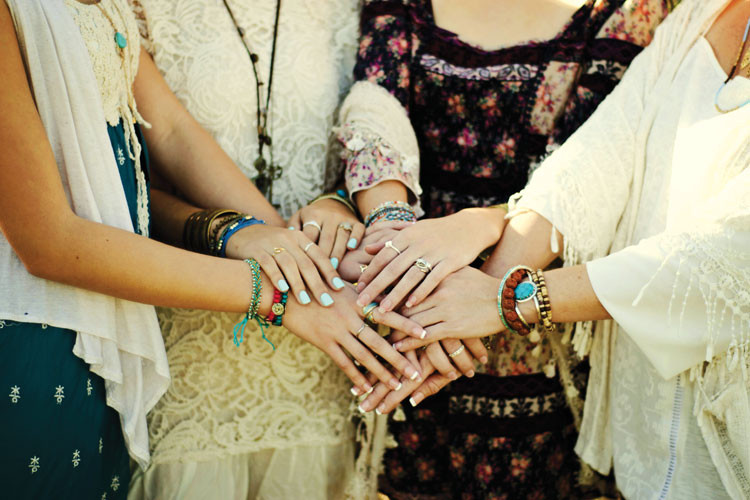 An inherently introverted individual, I had in my teens shied away from offers to model, act, be in the face of glamour. This aspect of my personality also went forward into my career. Anaita Shroff Adajania, superbly talented, and a respected name identified me to be featured in Vogue India magazine - this was a defining moment as it brought me out of my shell. I can never thank her enough for the confidence she gave me, maybe unknowingly. This was the confidence I needed for my life.

id8 first, marriage and babies next. Being out of the workforce for some time has always been every working woman's nightmare! Childbirth, rearing kids and managing family make women choose one life over the other - this can be pivotal in the journey. When I got back full time to business, the environment and culture of business had changed. With the influx of so many talented aspiring entrepreneurs, it was tough and there were times where I started questioning my ability to cope and deliver results.

Women in positions of power can be amazing mentors, I found one most recently in Deepika Gehani, who offered me an opportunity to represent the portfolio of brands under her purview with no motive. Just this moment of pure giving and learning from her maturity and experience allowed me to grow further as a woman and professional. It's little things that count in this beautiful journey and these women have my eternal gratitude and thanks.

But if I go back to the source, the backbone of my life was my mother and grandmother - who built my strong values and culture of being simple, humble and hardworking - strengths that will never fade and ones I try to pass on to my daughters. The joy of giving is immense and I have learnt this through so many men and women whom I have met over time, though the women surely outweigh the men, with the exception of my husband Aman, who has been my true soulmate. These people constantly inspire and energise me to be a better version of myself every day. So all you women, please don't forget, please empower or be empowered There is someone out there for you too!