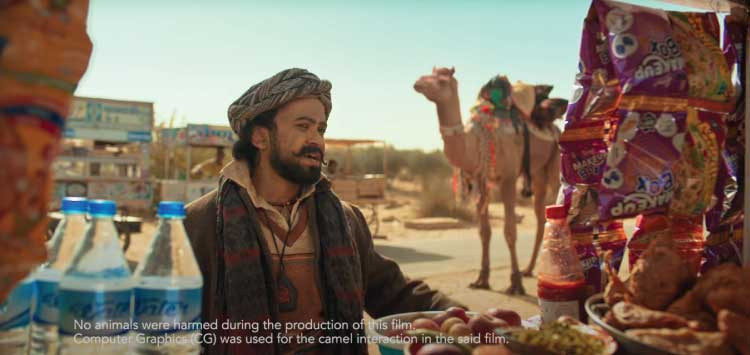 BRAND: BISLERI
AD: #SAMAJHDAARBISLERIPEETEHAI
AGENCY: 82.5 COMMUNICATIONS
Agency


"While in the last campaign our samajhdaar camels knew that not every bottle of water is Bisleri, this time around the camels are set to underline that humans can sometimes be careless in choosing the correct bottled water."
Anuraag Khandelwal,
ECD and Creative Head (Mumbai), 82.5 Communications
Client


"We are extremely excited to bring back our endearing brand ambassadors. Bisleri@Doorstep service will not only offer convenience to the consumers but also a reason for preference for the right choice. The campaign reiterates the same."
Anjana Ghosh, Director
Marketing, Bisleri International Private Limited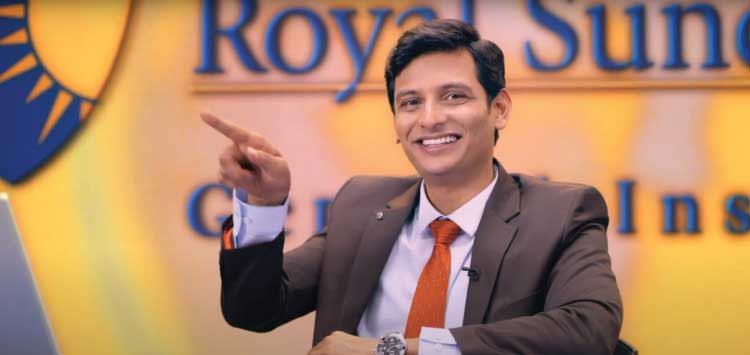 BRAND: ROYAL SUNDARAM GENERAL INSURANCE
AD: #CLICKTICKDONE
AGENCY: PLANNING ROOM
Agency


"Jiiva, our star from the South, plays a passionate news anchor, but gets so excited with Royal Sundaram News that he forgets his role and switches into his own gig. The ads capture the transition from the intense anchor to the charming persona Jiiva in real life is."
Pradeap Krishnan,
Independent Writer and Film Director
Client


"We want to demystify the terms used in insurance and make the benefits easy to understand. We, therefore, decided to create short and to-the-point videos, in an easy-to-engage creative format of breaking news."
MS Sreedhar,
Managing Director, Royal Sundaram General Insurance Co. Ltd.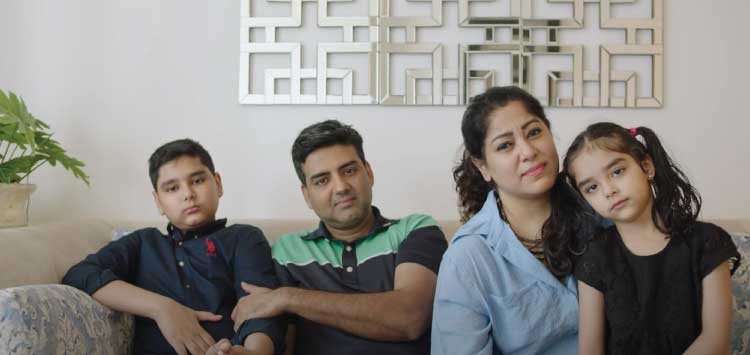 BRAND: EDELWEISS AMC
AD: #THEINVISIBLEVOICE
AGENCY: FICKLE FORMULA
Agency


"Mothers play a very silent yet defining role in our overall approach to money, savings and budgeting. This is what we realised during this social experiment. It was a fabulous experience converting these insights into this digital film."
Vivek Modi,
Co-Founder, Fickle Formula
Client


"Moms have always been that voice at home that has guided us, shaping our behaviour when it comes to savings and money management. This film celebrates that voice of our mothers which even if not seen, always stays with us."
Radhika Gupta,
MD & CEO, Edelweiss AMC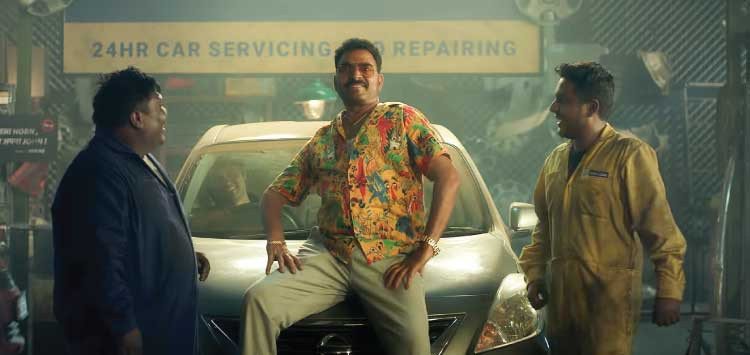 BRAND: AUTO I CARE
AD: GAADI BANDH, NO FIKAR!
AGENCY: EMPIRE MEDIA
Agency


"The idea behind opting to cast Sayaji Shinde was his raw, natural charisma which he brings to his characters, and the same was expected from Apna Bhai. The 'Bhai' here is extremely helpful for car breakdowns through the user-friendly app AUTO i CARE."
Ashish Shinde,
Founder, Empire Media.
Client


"This is for the first time that a roadside assistance app has signed a brand ambassador. Sayaji Shinde was our first choice to be the face of the campaign as he is an absolute fit for the representation of our brand's vision, identity and values."
Sagar Joshi,
Founder, AUTO i CARE