We are in the kalyug of technology. We have started attending baby shower ceremonies over a FaceTime video call and instead of chatting with friends at the corner of our colony, we just do Snapchats. That's why our granny in the film is ready to serve us an Indian home remedy that's more than a century old - a cup of hot Wagh Bakri tea to cure our 'cold' and 'crisp' relationships.
MANISH BHATT
Founder Director – Scarecrow M&C Saatchi

Our latest film is an intriguing story, that's high on emotions and stands true to the brand proposition of Hamesha Rishte Banaye. It also reminds us that tea is the best catalyst for relationships; not just in India but the world over.
PARAGBHAI DESAI
Executive Director, Wagh Bakri Tea Group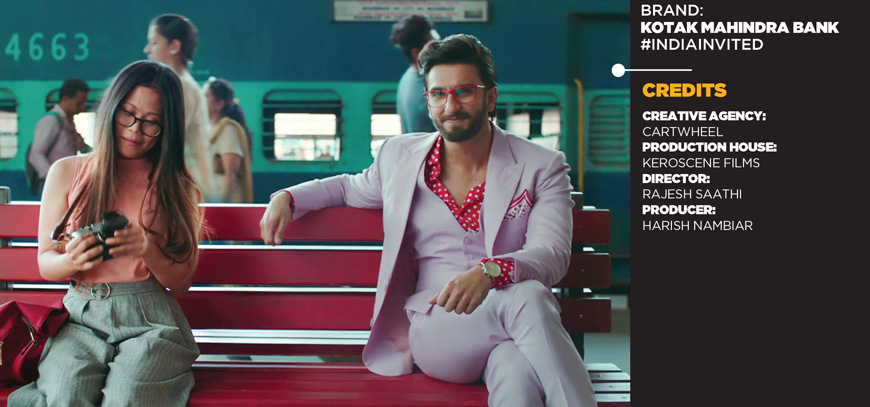 We found an opportunity to present 811 as an egalitarian, non-judgmental, inclusive product/service that welcomes every Indian, irrespective of their background. We felt that this message could get amplified if it came from an iconic celebrity like Ranveer Singh, who has succeeded against all odds.
RAMAKRISHNA (RAMKI) DESIRAJU
CEO, Cartwheel Creative Consultancy

Inclusion is not only the right thing to do, it is also necessary for a country as diverse as India. Digital is a great equaliser, especially in banking, providing equal access to everyone. Our #IndiaInvited campaign champions this effort, and uses the analogy of the simple bench at the railway station that doesn't judge people and correlates that to the promise of 811.
ELIZABETH VENKATARAMAN
Executive Vice President - Marketing, Kotak Mahindra Bank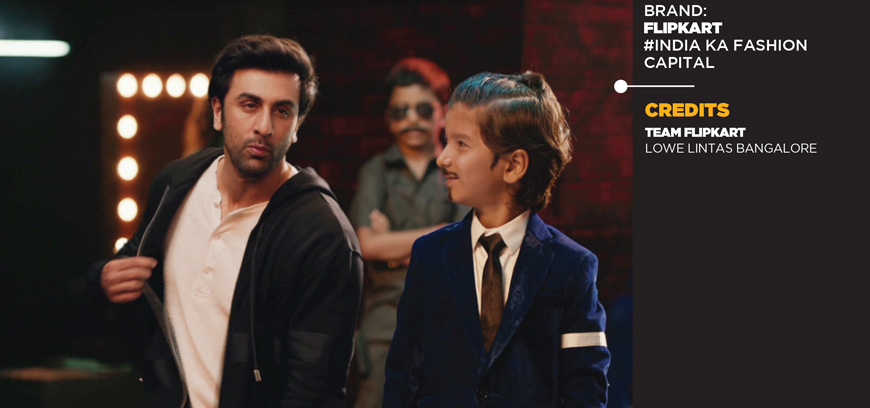 Creating the kidult world is very technical with sets constructed proportionate to the size of the kids. This time we were introducing real life adults in the kidult world, so the bars of technicalities were raised ten notches higher.
ARUN IYER
Chairman and Chief Creative Officer – Lowe Lintas

Flipkart Kidults have become ubiquitous in today's world. Bollywood celebrities are one of the leading inspirations for fashion in our country. Hence, it was natural to associate with two biggest fashion icons of Bollywood-Ranbir Kapoor and Shraddha Kapoor and bring them to the world of Kidults to introduce India ka Fashion Capital.
SHOUMYAN BISWAS
Head of Marketing, Flipkart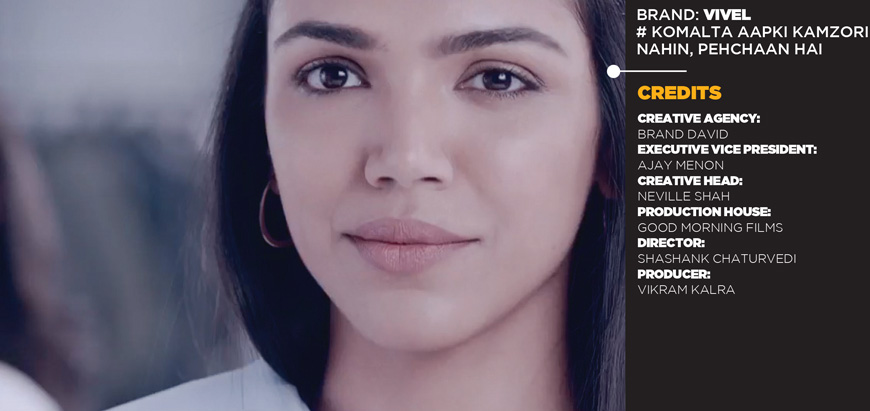 The campaign celebrates the power of choice and highlights the idea, 'Softness is not my weakness, but my identity.' It does so by staying positive and inclusive in its approach, celebrating the softer side of womanhood.
AJAY MENON
EVP, Brand David

Vivel is a brand that believes in a more equal society for women and is continuously striving towards making a difference. The new film is a nuanced perspective which seamlessly binds the emotional and the functional promise of the brand. It is thought-provoking and brings to bear the true essence of empowerment.
SUBASH BALAR
Vice President - Marketing, Personal Care Products Business, ITC