FunFoods by Dr. Oetker has come up with a fantastic new range of Zer0Fat Dressings. We have taken key successful elements from our earlier campaigns for mayonnaise and extended it to this new campaign. It is high on appetite appeal, chemistry and also has a memorable visual idea which invites consumers to pick up the product from shelves.
RAGHU BHAT
Founder-Director, Scarecrow M&C Saatchi

We are excited to launch a marketing campaign to grow the dressings' category, which motivates consumers to enjoy delicious food, guilt-free. We are confident that the campaign will attract new users into the category and become a catalyst to realise FunFoods' vision of INR 500 crore by 2020.
OLIVER MIRZA
Managing Director & CEO, Dr. Oetker India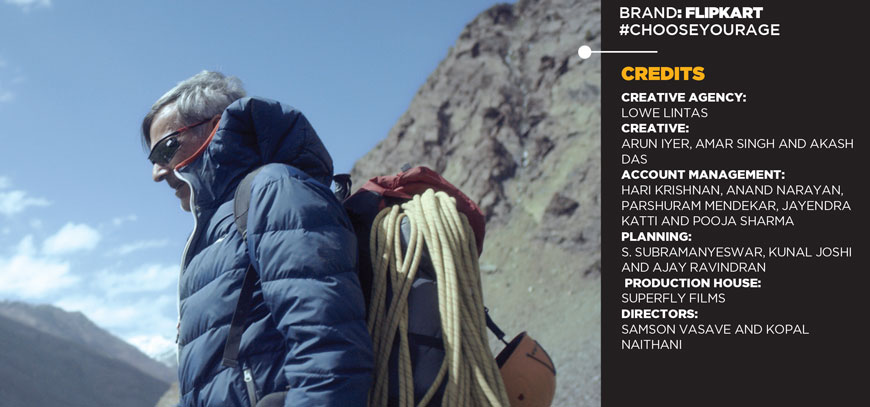 #ChooseYourAge, in complete antithesis, counts the number of experiences we've had or the times when we have really lived. The film celebrates living life, rightly showcasing that age doesn't need to define what one can do, learn, wear, feel or achieve. I believe this puts the brand in a space where it spontaneously becomes the partner of a progressive India.
ARUN IYER
Chairman and Chief Creative Officer, Lowe Lintas

Through our new set of brand campaigns, we want to champion the stories of Indians who are forward thinking and not limited by others' beliefs. The #ChooseYourAge campaign emphasizes our brand's stance and celebrates all those who are challenging age-related stereotypes.
SHOUMYAN BISWAS
Vice President, Marketing, Flipkart