Milk has been visually exploited in other lotion films. So we decided to approach milk from the source. And that is how the Dancing Nurturing cow was born. Kangana who is the brand ambassador for BoroPlus performs with a cow for a co-star.
BHARGAVA KRISHNA
Independent Creative Director

Keeping in mind the rising preference for natural and herbal skin care products, we have designed this unique product for superior winter care with the natural goodness of milk and saffron. Both these ingredients are known and proven to be highly beneficial and efficacious for skin care. We believe consumers who use it will be delighted with the experience.
PRITI A. SUREKA
Director, Emami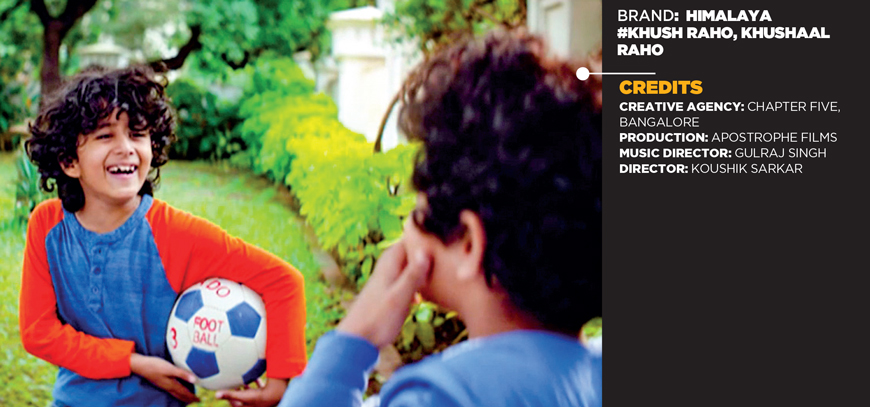 As a team, we are extremely excited about this campaign that essentially establishes the problem-solution equity of Himalaya. The different incidences captured in the brand film communicate the message of happiness and showcase how different products bring joy to people's lives and hearts.
PRATEEK SRIVASTAVA
Founder, Chapter Five

The genesis of the brand film is based on the key consumer insight that small problems seem big when we don't know how to solve them. The philosophy of our brand is to solve consumer problems through our wide range of herbal products and the campaign beautifully captures this.
RAJESH KRISHNAMURTHY
Business Director - Consumer Products Division, The Himalaya Drug Company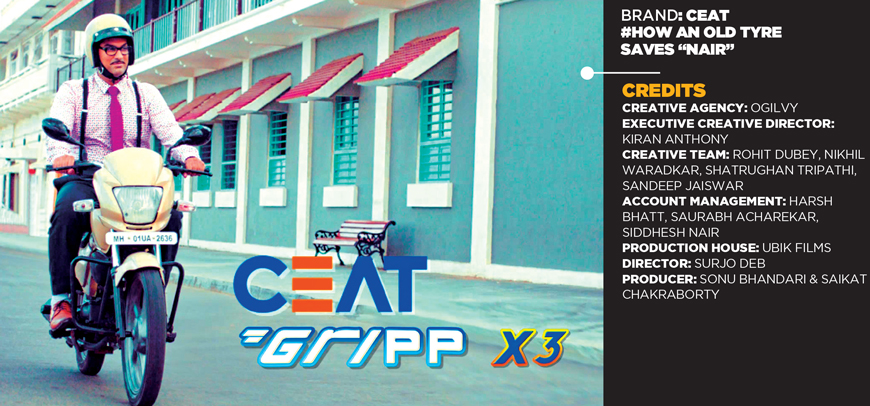 Most riders only think about their tyres once in approximately two years when it is time to replace them. In this scenario, we built involvement with the product by making engagement central to our creative thought of landing the benefit of Gripp X3, a tyre that maintains its standard of performance over time.
ROHIT DUBEY
Group Creative Director, Ogilvy

The campaign highlights the Gripp X3 tyre with dual compound technology that provides a grip as good as a new tyre even when the tyres become old, thereby allowing the rider to ride tension free. Furthermore, this launch of CEAT Gripp X3 delivers on our vision of Making Mobility Safer and Smarter, every day.
NITISH BAJAJ
Senior VP, Marketing, CEAT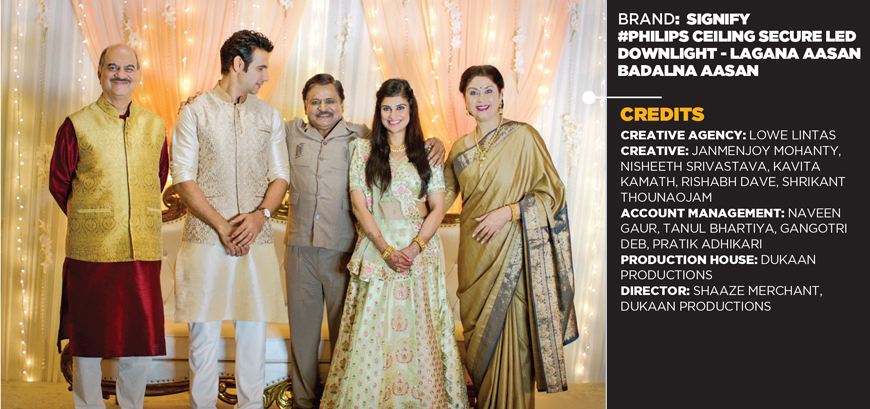 The Philips Ceiling Secure downlighter addresses an important consumer need-gap of pain free installation without any ceiling damage. With our deep understanding of the category and consumers, we have created a memorable and impactful communication for Signify.
NAVEEN GAUR
Chief Operating Officer, Lowe Lintas

Downlights is a growing category in the Home Lighting segment and our new product CeilingSecure tackles a key problem faced by consumers while installing and replacing downlights – that of chipped false ceiling. The creative execution is a quirky take on a typical consumer's slice of life.
IPSHITA CHOWDHURY
Director – Marketing, Signify