ABP News is one of India's leading Hindi news channels and has always stood committed towards keeping the country and its audience ahead by delivering complete and thorough news. As India enters the year of general elections, it is our job to give ABP a distinct identity and we believe the current set of films will do that.
NAVEEN GAUR
COO, Lowe Lintas

I would like to congratulate and thank our reporters, who act as the sentinels of truth, driven by boundless passion and unflinching determination that has helped ANN in keeping the nation and viewers ahead. The intriguing campaign aims to bring forth ANN's efforts to keep its most important stakeholder, the viewer, ahead of the continuous developments happening in the country.
AVINASH PANDEY
COO, ABP News Network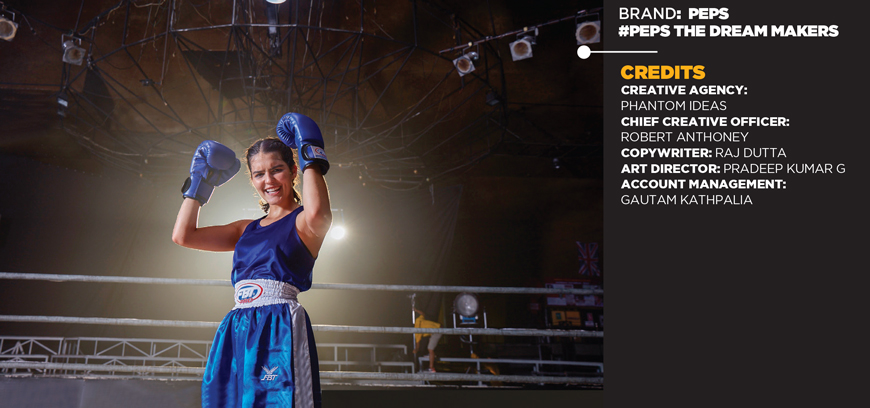 When we observed the consumer and category canvas, we realized there is a tremendous opportunity to add purpose to post-sleep energy by plugging into the dominant mood that was sweeping the country, especially with the age cohort that would dominate the emerging consumer demographics.
ROBERT ANTHONEY
Founder and Chief Creative Officer, Phantom Ideas

Disruptive innovation has been at the core of Peps' brand and organizational DNA. With this new brand positioning, we are moving beyond the product and connecting with the larger ambition of the consumer to chase his dreams and lead a fulfilled life.
K MADHAVAN
Managing Director, Peps Industries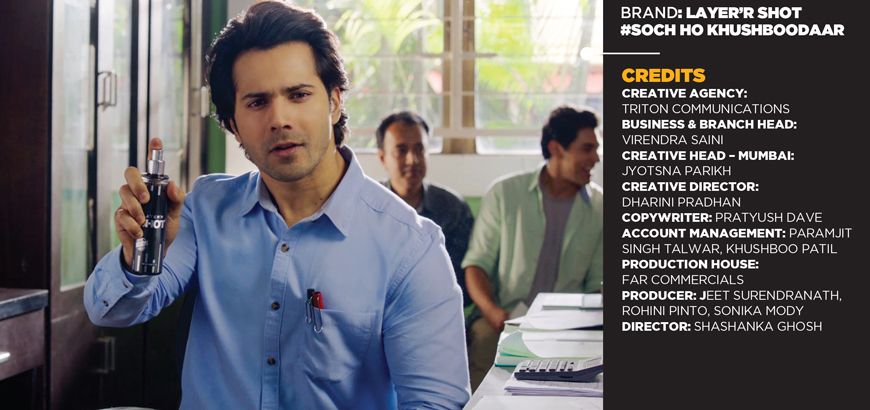 This campaign will give the product and the brand the right push and will create a positive stir in the market where competition is really fierce. Varun Dhawan is a perfect fit for this campaign as this product appeals to the youth and the script required someone who could bring freshness and liveliness to the brand.
VIRENDRA SAINI
Executive Director, Triton Communications

It was very important to catch the pulse of today's target audience – the youth, and the problems that they face on a regular basis. Triton understood this and captured the solution to this problem in a very humorous and beautiful way. The agency crafted a nice ending thought to the film – Layer'r Shot - Soch Ho Khushboodaar and the same was weaved in quite well into the storyline.
DEVENDRA PATEL
Managing Director, Adjavis Venture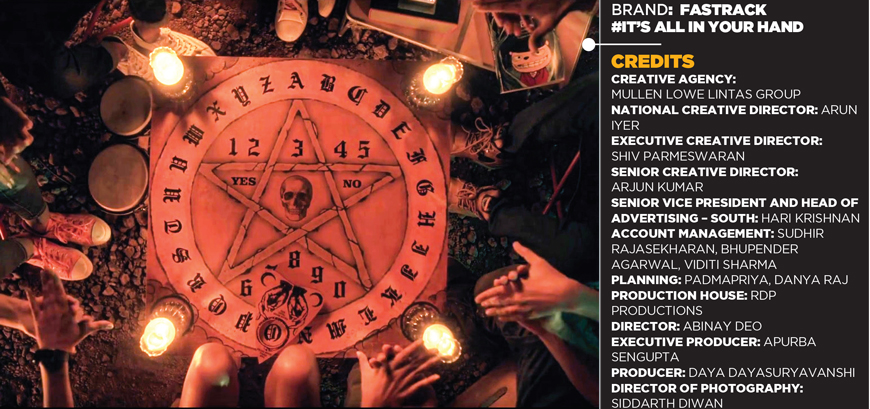 Today's youth likes to take control of the situation. This feature lends wonderfully to that behaviour trait. You can control most aspects of your life with this band. There's also a certain magic quality to this feature. We decided to portray that through the genre of horror-comedy, which happens to be the flavour of this year.
ARUN IYER
Chairman and Chief Creative Officer, Lowe Lintas

All across the globe, youth today want to enrich their lives with meaningful experiences, be it their choice of music, taking selfies or owning the latest tech gadgets. And true to the brand's codes, the ad introduces this revolutionary product in a very relatable, youthful and cheeky manner.
SUPARNA MITRA
Chief Marketing Officer, Titan Watches & Accessories, Titan Company Limited