We're excited to partner with a brand that comes from such rich heritage. From the get go, Vistara has redefined what flying means to the Indian traveller. And so, the idea of #flyhigher captures that essence beautifully. It resonates not just with the frequent flyer, but all those who are constantly seeking a better flying experience.
SURJO DUTT
National Creative Director, FCB Ulka

At Vistara, our frequent flyers tell us we have really made flying something they can look forward to again. We want to bring this message to a larger audience through this new campaign. You have a choice of airlines when it comes to flying – why not choose the one that aims higher, treats you better, and continues to find new ways to delight customers? Why not fly higher?
SANJIV KAPOOR
Chief Strategy & Commercial Officer, Vistara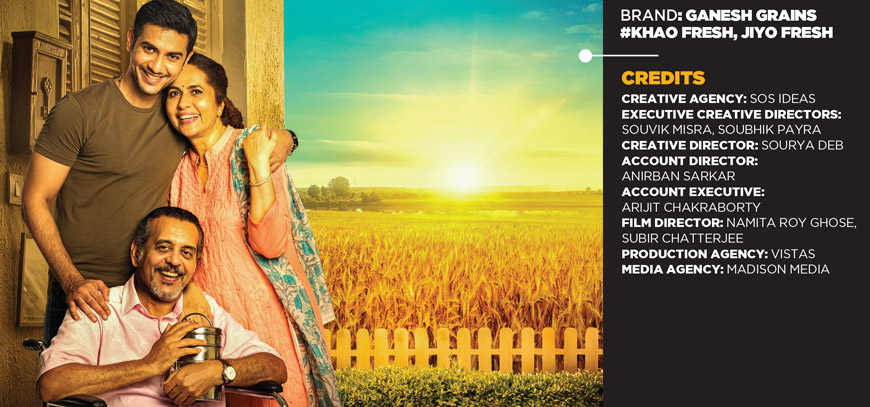 As a brand Ganesh Grains carries great equity among its customers in the East. The new campaign is meant to project the brand as a major national player.
SOUVIK MISRA
Creative Head and Founder, SoS Ideas

Ganesh Whole Wheat Chakki Atta is one of our most loved products and has been continuously growing over the last few years. The essence of our product, which is its freshness, has beautifully been captured in the TVC. We believe that the film will resonate with the young and older generation alike, and the audience will find the message of starting fresh, inspiring.
MANISH MIMANI
Managing Director, Ganesh Grains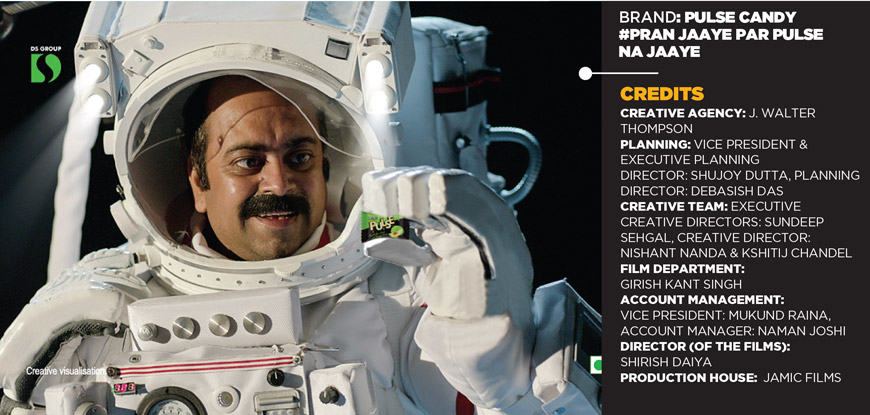 The content consumption nature of consumers has changed and Pulse is a brand which is very conscious of this. As a result, for this next round of communication we've created short crisp 10 second commercials that are snackable content for the consumers and also work well from an attention perspective.
SUNDEEP SEHGAL
Executive Creative Director & Vice President, J. Walter Thompson

The communication for Pulse candy is hinged on the temptation to seize a Pulse candy, whatever the circumstances. This three-film campaign also highlights the extent people go to, to get one in 'Pran jaaye par Pulse na jaaye', situations presented in comical and eccentric plots.
SHASHANK SURANA
VP, New Product Development, DS Group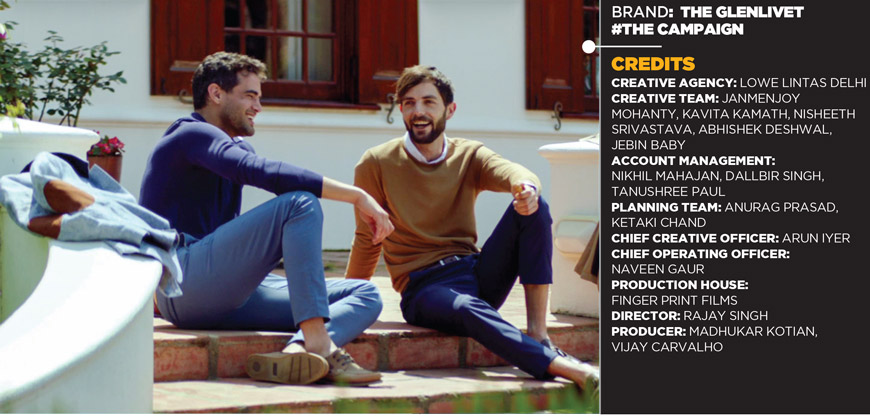 We chose the most endearing stories that celebrate definitive emotions in an individual's life. Each one has been painstakingly crafted with a fine mix of stunning visuals, underplayed emotions and music that talks to the soul. We hope each of these stories manage to touch a chord with our target audience.
JANMENJOY MOHANTY
Regional President-North & East, Lowe Lintas India

The Glenlivet campaign has been designed to celebrate THE moments, which allow us to lead richer and more fulfilling lives. Our latest campaign reiterates that in a world with an oversupply of everything- glut, plenitude and noise, what we need is those definitive moments.
KARTIK MOHINDRA
Chief Marketing Officer, Pernod Ricard India