Qatar Airways is a remarkable brand which creates experiences that transform. I am very proud of the way creative ambition, talent and teamwork have combined to deliver this campaign - the next evolution in the brand's incredible story.

KALLE HELLZEN
Executive Creative Director, 180 Kingsday

This campaign embodies everything at the heart of Qatar Airways' brand values, as well as the pride we share in providing exceptional service to our passengers across the globe. The aim is to inspire and delight the viewer, and open them up to the possibilities that Qatar Airways has to offer. We want people to see the world in a new and exciting way… Like Never Before.
AKBAR AL BAKER
Group Chief Executive, Qatar Airways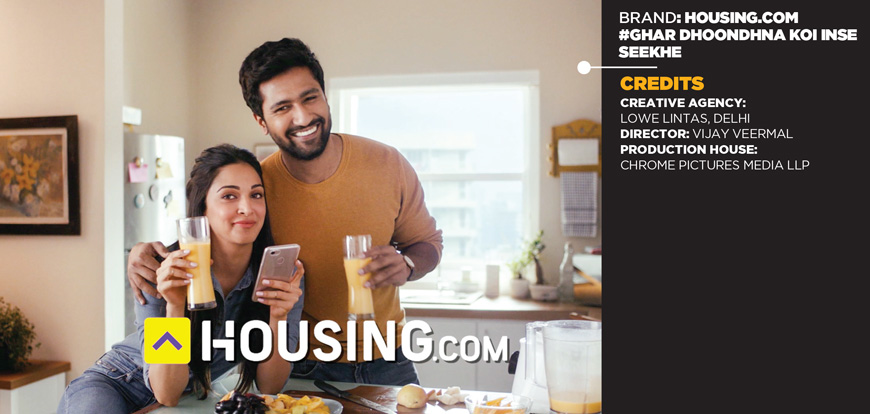 Our first set of commercials for Housing.com reflects an emerging theme born out of the growing financial independence and enhanced digital footprint of women – not only are they key decision makers in the home-buying process, they're also showing the world the new way to choose a house. That's why we say, "Ghar dhoondna koi inse seekhe".
JANMENJOY MOHANTY
Regional President – North and East Lowe Lintas

Our new campaign 'Ghar dhoondhna koi inse seekhe' is based on a simple yet endearing creative coupled with captivating music, which will resonate well with our audience across segments. The viewers would somewhere see their own reflection in the protagonists during their home-search journey. The campaign also includes creatives that explain the smart search features.
SNEHIL GAUTAM
Head of Marketing, Housing.com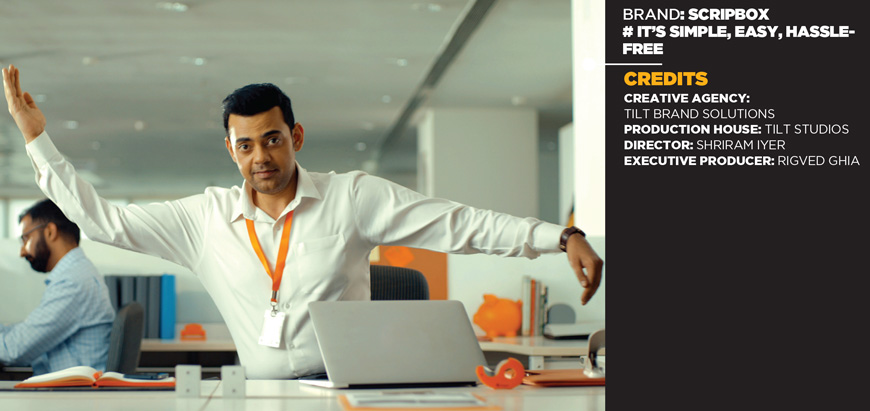 This campaign should resonate with every one of us because I'm sure all of us have been one of these avatars at one point or another in our lives. These are people who desperately need a solution and Scripbox has the perfect platform for them. It's been a wonderful experience creating, directing and producing these films.
SHRIRAM IYER
Chief Creative and Content Officer, Tilt Brand Solutions

The last quarter of every financial year is when a lot of unnecessary atyachaar happens in the name of 80C. Our objective has been to simplify personal finance and help people make better choices for wealth creation. In the tax-saving context, the Scripbox Tax Saver Plan does it elegantly, and our partners at Tilt have produced an impactful campaign to communicate it.
MANU PRASAD
VP – Marketing, Scripbox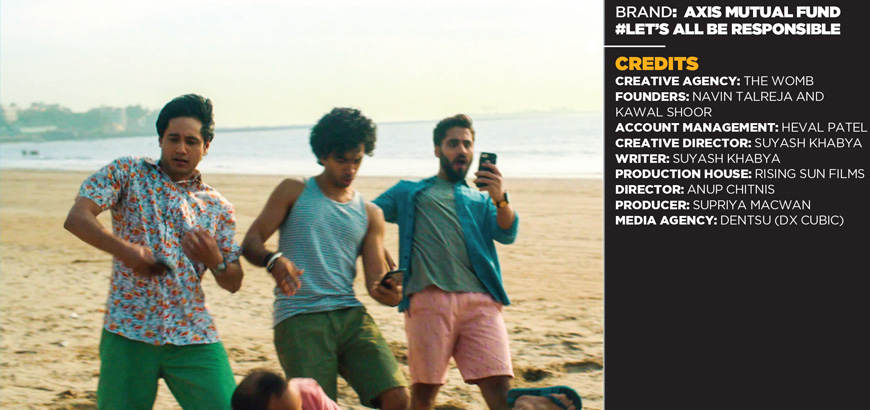 Haven't we all got messages that we have forwarded and later realized were fake? The creative idea of the film came from this thinking. While shooting the film, we kept the situations and the execution a tad bit real, so that people could identify with the film, yet find it interesting to watch.
SUYASH KHABYA
Creative Director, The Womb

As a responsible mutual fund, our objective is to create awareness about responsible investing practices and how one can become a responsible investor. We want our large retail investor fraternity to be alert and disciplined in their approach and not fall prey to unsolicited, fake information and rumours.
ROHAN PADHYE
VP - Marketing, Axis Asset Management Company