People are generally hazy about the link between their emotional health and physical health. Aditya Birla Health Insurance Company's (ABHICL) campaigns in the past, and this one, aim to provoke hardworking professionals into asking themselves uncomfortable questions. The stark, clinically real treatment chooses not to couch this reality in the delusional comfort of creative hyperbole.
AGNELLO DIAS
Chief Creative Officer – Taproot Dentsu

Would you rather choose health without success, or success without health? The answer isn't that simple. Because when presented with this difficult choice, we realize that no amount of success is worthwhile without the good health needed to enjoy it. With this 'Game of Choice', we intend to provoke people into questioning their priorities, encouraging them to choose health as a priority life goal, that is as important as their career aspirations.
AJAY KAKAR
Chief Marketing Officer, Aditya Birla Capital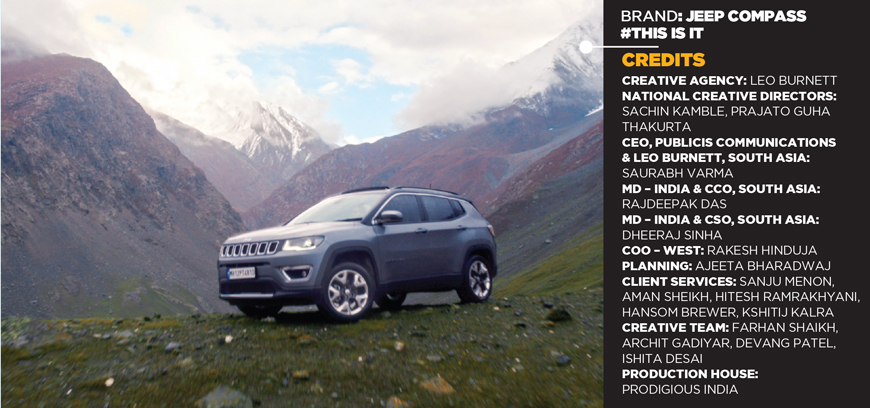 What is especially interesting is how Jeep Compass owns 'outdoors' as a space, in a way no other brand does. Our team has done an excellent job of communicating everything the Jeep stands for, into a great film. 'Go anywhere. Do anything' is a great start for the campaign.
RAJDEEPAK DAS
MD – India & Chief Creative Officer – South Asia, Leo Burnett

The Jeep Compass gives you freedom from everything that shackles you to life's mundaneness. The film shows a couple in their Compass, leaving behind everything that keeps them tied to the drudgery – jobs, cubicles, bosses, meetings, weekend trips to the supermarket and even the Saturday night trip to a mall or movie theatre.
RAHUL PANSARE
Head Marketing & PR – FCA India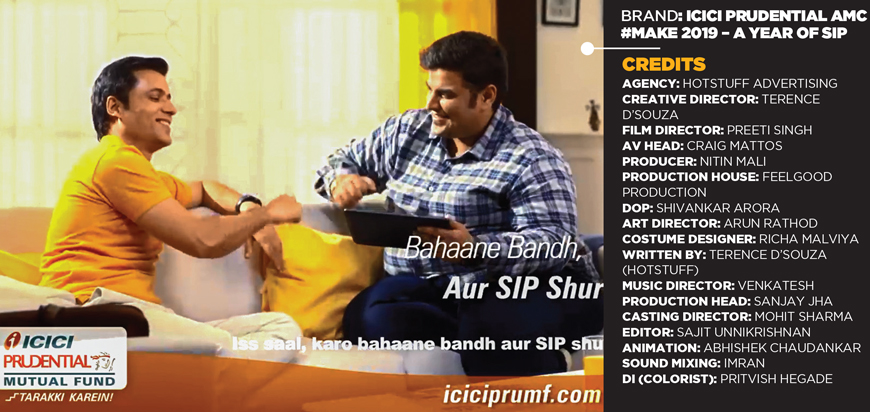 We understand that investor education is the need of the hour and we aim to keep content relatable and conversational so that young investors understand the advantage of starting early to meet their goals down the line.
ARUN FERNANDES
CEO - Hotstuff Advertising

In continuation with our Diwali campaign 'Yeh Diwali SIP wali', we wanted to keep the SIP momentum going with our recent campaign 'Make 2019 – A Year of SIP'. We believe that the market will remain volatile in the near term on account of various factors, so our recommendation for investors is to go the systematic investment route. Hence, we have been calling 2019 – A year of SIP.
ABHIJIT SHAH
Head – Marketing, Digital & Customer Experience, ICICI Prudential AMC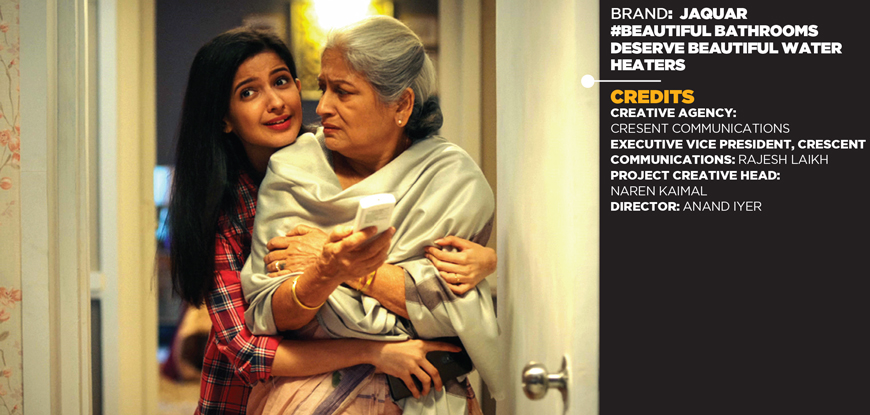 After studying the product and the competition, we found that the most powerful impression it had made was the first one – the way it looked, its design! The technological superiority was an added benefit. So that's why we decided on making its distinct appearance the hero of our strategy.
RAJESH LAIKH
Executive Vice President, Crescent Communications

We are excited to launch the first ever TVC campaign for Jaquar water heaters featuring a premium look and advanced features. With this TVC, we perfectly capture the brand's commitment to providing consumers with products that bring together the best of design and technology.
SANDEEP SHUKLA
Head- Marketing and Communications, Jaquar Group