As a brand, Fastrack has always defined its own 'cool'. This idea is one such expression. Expression of another kind of love. Also in execution, we wanted it to have an unbiased lens. We literally got seven photographers on board to capture this love through their lenses.
SAGAR KAPOOR
Chief Creative Officer, Lowe Lintas

The Supreme Court's verdict on Section 377 was a step in shaping a progressive generation. That, however, has not yet helped change society's mindset. While there is a lot being spoken, we saw this day as the perfect start to do something to normalize 'love' no matter who expresses it.
AYUSHMAN CHIRANEWALA
Marketing Head, Fastrack, Titan Company Limited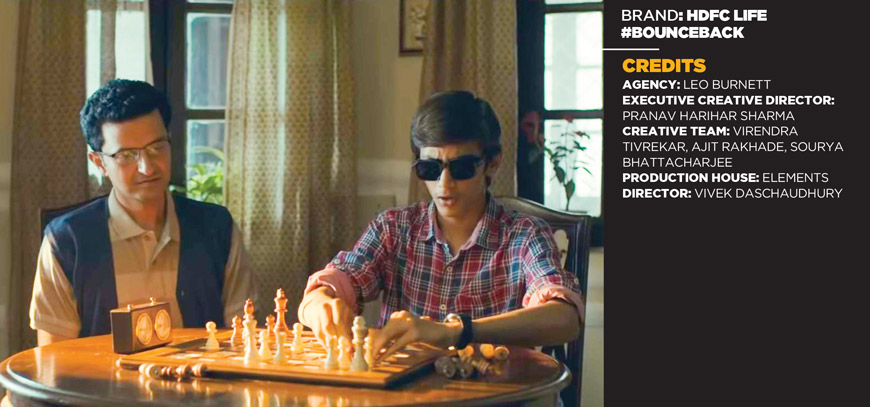 Darpan Inani's story is about human resilience. His spirit of never giving up embodies HDFC Life's Sar Utha Ke Jiyo ethos. This campaign touches upon the very human behaviour of bouncing back, and it is people like Darpan Inani who inspire us to do our best in any situation. We hope this work will move our consumers into the importance of having life insurance.
RAJDEEPAK DAS
MD, India & Chief Creative Officer, South Asia, Leo Burnett

Through this ad, we want to leave our viewers with the message that anyone can #BounceBack, despite challenges and limitations. All they need is the right kind of support, encouragement and financial preparedness. Darpan's parents imparted a valuable life lesson on self-reliance, serving as a backbone to his success and empowering him to conquer all odds and achieve his dreams.
PANKAJ GUPTA
Chief Marketing Officer, HDFC Life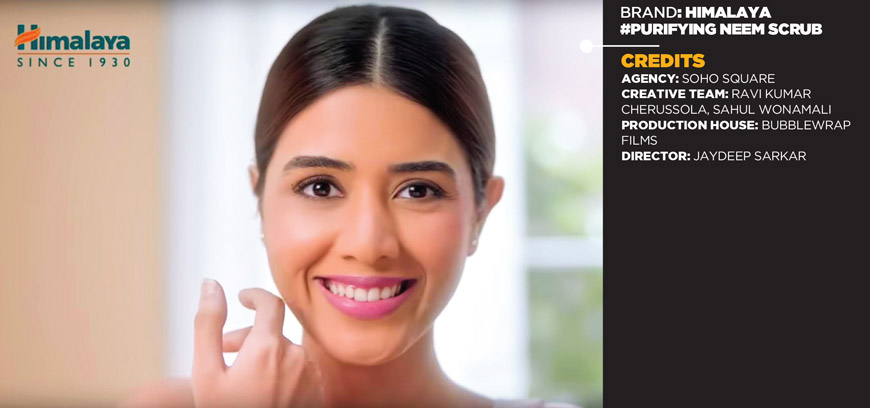 The common notion is that scrubs can be harsh on the skin and hence it shouldn't be used often. Our objective through the commercial was to highlight the ingredients and properties of the Himalaya Purifying Neem Scrub that would convey the USPs of the ingredients and augment trust towards the product. Hence, we came up with a simple message highlighting the strengths of the product.
RAVI KUMAR CHERUSSOLA
Creative Director - SoHo Square

The commercial is based on the consumer insight that one of the biggest barriers in the usage of face scrubs is harshness associated with the products. Consumers are apprehensive to try out scrubs, since they fear that any abrasive reaction may harm their skin.
RAHUL PANCHAL
General Manager, Marketing–Face Cleansing, Consumer Products Division, The Himalaya Drug Company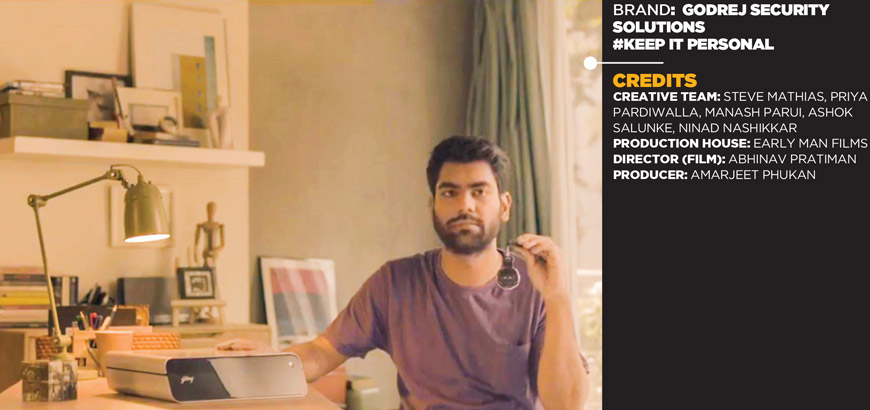 The idea is really simple. Why does anyone have a personal locker? Well, so you can put anything that you feel is valuable inside it. It's a personal choice. Different things are valuable to different people for different reasons. What might seem really valuable to me might seem worthless to someone else. We didn't want to specify or list out things that should be put inside this locker.
STEVE MATHIAS
Executive Creative Director, JWT Mumbai

Today brands are finding disruptive ways to get the consumer's attention. Humour is a great connect and at Godrej Security Solutions we have tried to use this element to drive our messages rather than rely on fear- psychosis. This video is about getting viewers to think of the various things that they would like to store in their personal locker.
MEHERNOSH PITHAWALLA
Vice President & Global Head - Marketing, Sales & Innovation, Godrej Security Solutions