Starting out with just 80 copies in 1878, The Hindu Group has come a long way today, with a print circulation of almost 16 lakh and close to 60 lakh readers pan India. This year, the Group celebrates 140 years in the publication business. To mark the occasion, it has announced a series of launches through the year. One of these is The Hindu Online Lounge, India's first experience store from a publishing house. Coming on the back of the success of its physical store at the Express Avenue Mall in Chennai, the online store will be available to readers across the country. With a varied range of collectibles available for purchase, the store will be broadly classified into four categories – The Madras Edition, Personalised Collection, Restored Collection and Handmade Collection. The store's highlight is the Personalised Collection – a framed front page reprint of The Hindu, be it a significant news milestone (such as the news of Independent India or Team India's 1983 World Cup win) or personal landmark (birthday or anniversary or any special occasion).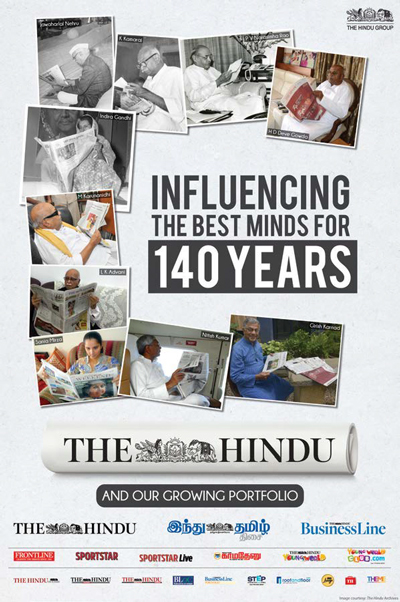 Talking about the Group's milestone celebrations, Rajiv Lochan, CEO, The Hindu said, "To reach 140 years is substantial for any institution; with an unparalleled reputation and a deep sense of duty, rarer still. This is a moment for us at The Hindu Group to cherish and pay tribute to our readers, whose continued support and patronage, allows us to remain India's trusted voice."
Over the years, The Hindu Group has earned the trust and loyalty from consumers and advertisers across India. On winning the hearts and minds of readers, Mukund Padmanabhan, Editor, The Hindu says, "As a newspaper, we make a clear distinction between news and opinion. We generally refrain from speculation and attempt to verify what we report. Of course, we do make mistakes, but importantly we acknowledge them and apologise for our errors when required. I think all of this is what has contributed to the trust The Hindu commands with its readers and with the public at large."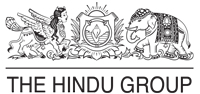 This year, the Hindu Group widened its reach through 'THEME' (The Hindu Group Events, Meets & Experiences), the events vertical of the Group that has touched over one million people across 15 cities. It also launched 'Briefcase', an English news bulletin app that delivers five important and exclusive news stories every morning. The Twitter hashtag #TheHinduat140 trended on September 20 with many readers reminiscing about their connection with the newspaper.