Recognising the urgent need for women to examine their breasts and detect cancer early, Lux the beauty soap brand owned by Hindustan Unilever (HUL), has redesigned its soap in a unique way. The soap has been redesigned with a visible lump on it to alert women about early signs of breast cancer, which commonly include a lump. In a country where 75% of the women shy away from breast cancer screening, the unique innovation from Lux may just be the thing women need to pay more attention to their health and well-being. After all, what better time to remind women to examine their breasts than when they are alone and in the privacy of their bathroom?
Conceptualised by Unilever and Wunderman Thompson, this initiative was presented at the breast cancer screening camp conducted by the Indian Cancer Society (ICS) at Vasai, Maharashtra. The team from the agency and the brand collaborated with technical experts, designers, soap manufactures and a leading cancer oncologist to create the first-ever soap that uses touch to alert women to be on the lookout for anything irregular. The product has been designed in such a way that the soap will dissolve over time though the lump will not.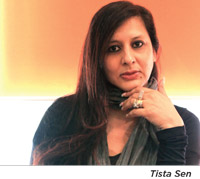 Explaining the insight behind the initiative, Samir Singh, Executive Vice President, Global Skin Cleansing, Unilever, said, "This initiative is personal. Everything about it and the people involved in bringing it to life - across Unilever/Lux, Wunderman Thompson and the Indian Cancer Society is personal and done with the sole objective of increasing awareness about breast cancer. The moment of the shower is a quiet, private and reflective moment. A moment where we want to encourage women to think about beauty holistically and what that entails, not just for their appearance but also for their health - by helping them do a quick check for early signs of breast cancer, a disease whose cure is contingent on early detection. That's the power of a humble bar of soap, that's the power of creative thinking integrated into a business with purpose. We feel very strongly about this innovation and its potential to have a lasting impact!"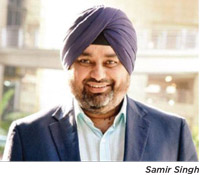 Explaining how the initiative brings out the multi-dimensional quality of beauty, Tista Sen, Regional Creative Director, Wunderman Thompson, South Asia adds, "A human truth is what drives a simple idea, and this is amply evident in the soap with a lump. A woman is alone in the shower when she is bathing, and this is an ideal moment to alert her to check her breasts for any abnormality. Breast cancer when detected early can help save a life. And the soap you use to bathe can help. Beauty is not one dimensional but embraces everything that encourages a woman to take charge of her life and her body. And it is this belief that encourages Lux to start a conversation that originates in the shower but eventually becomes a rallying cry for women across the world."
While Unilever will not retail the soaps across the country, the company is in talks with the ICS and plans to distribute the soap through awareness camps across cities, in colleges, corporate offices and cancer hospitals.