In twists and turns that would put even a Bollywood movie drama to shame, the mobile phones of top Bollywood actor Deepika Padukone and her colleagues Sara Ali Khan, Shraddha Kapoor and Rakul Preet Singh were recently confiscated by India's narcotic agency, Narcotics Control Bureau (NCB) as a part of their drug probe in actor Sushant Singh Rajput's death investigation.

As more and more names from the industry are surfacing in the drug abuse investigation, advertisers are now having discussions on the need to recalibrate and steer away from releasing ads with brand ambassadors whose names have appeared in the probe.

How could it impact the brand value and endorsement earnings of those named? Industry watchers weigh in.
Of backlash and brand endorsement drops
Creative heads point out that there is definitely a level of caution among advertisers when working with Bollywood stars embroiled in the drug controversy.

Nishi Kant, President, mcgarrybowen India reveals that deals which were in pipeline with those named in the probe are being reviewed. "Drug abuse is a big negative for the celebrities' image and brand endorsements.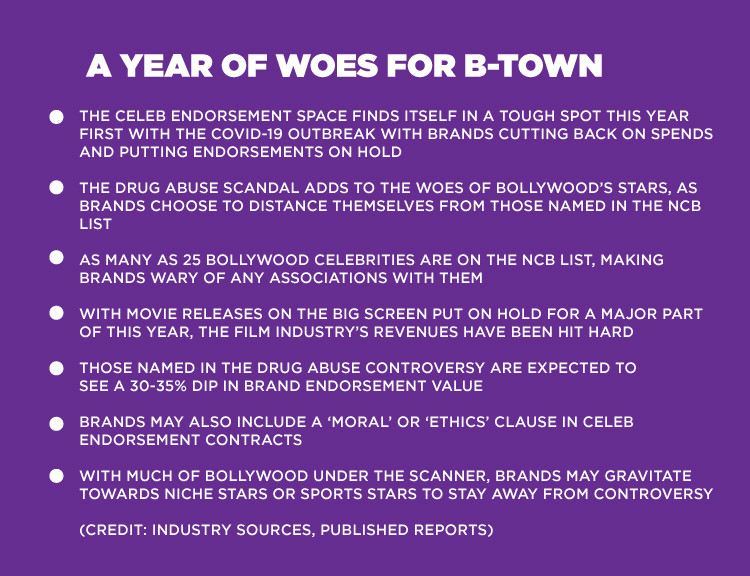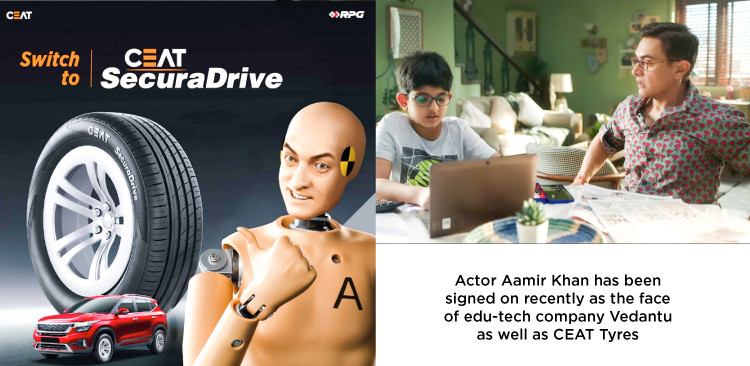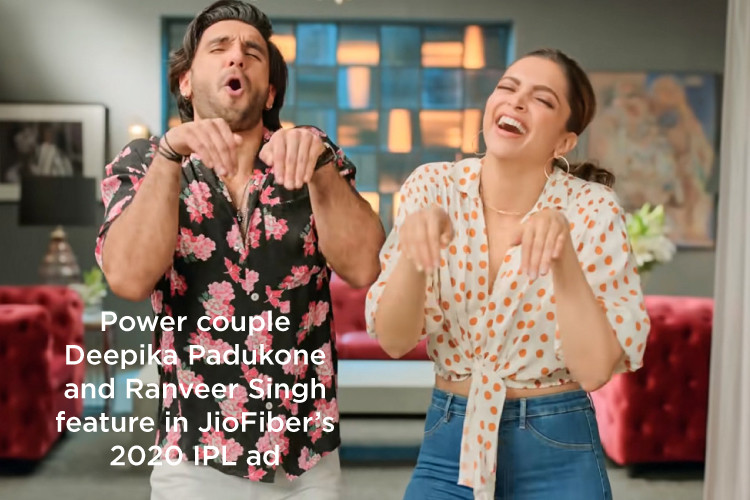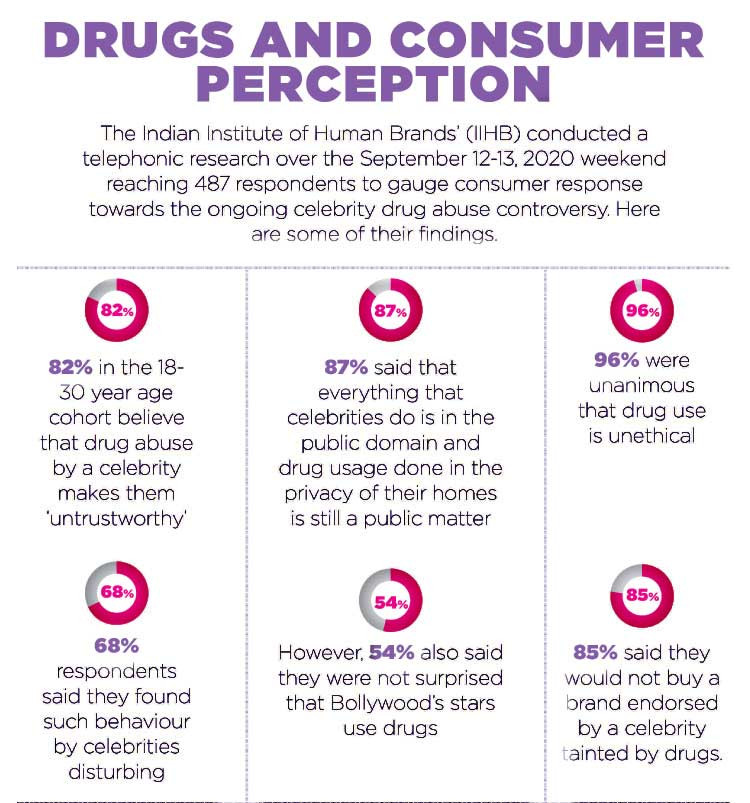 In the recent IIHB (Indian Institute of Human Brands) survey, an overwhelming 88% of the respondents said that brands using such celebrities would lose their credibility, and they might stop trusting such brands anymore.

In the short to mid-term, drug allegations may lead to a dip in brand endorsement value of those named and will accelerate the shift of brands towards niche stars who are perceived to be clean. Brands may want to put ad campaigns with those named in the probe on hold for some time," he observes. Kant adds that with the festive season round the corner, this is definitely not good news for the brand endorsement landscape.

A leading advertising agency CEO also tells us that brands associating with the celebrities in question are re-thinking the associations and figuring how to navigate this new minefield and offset the risks.

Another industry insider adds that a beverage major has decided to pull the plug on brand campaigns featuring its brand ambassador who happens to be named in the probe.

Prathap Suthan, Managing Partner and Chief Creative Officer (CCO) of Bang In The Middle opines that brands want to stay away from those who have been coloured by this new scandal. He adds, "There's really nothing that can insulate a brand from a fallout that comes in sideways.

A brand perhaps can do due diligence and protect themselves from possible issues that might crop up. But you quite cannot predict where the next landmine explodes. Celebs and such run-ins are commonplace across India and the world.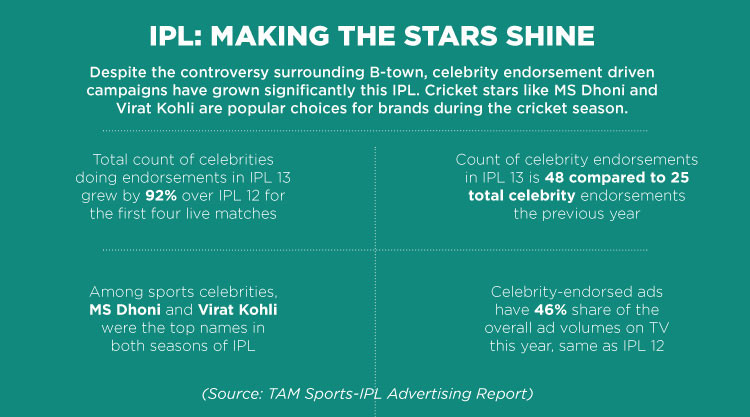 And I think consumers have got accustomed to the idea of brand ambassadors getting embroiled in scandals, and are pretty liberal in their minds to the fact that brands and their products quite don't get tainted. People are very much human, mistakes happen to the most haloed celebs, but life goes on."

Meanwhile Raj Kamble, Founder and Chief Creative Officer of Famous Innovations notes that so far there hasn't been anyone dropping a brand ambassador because of this.

"People have shared instances of ads of celebrities who have been called for questioning running on the same news channels where the stories are running. News media in India seems to have become a true circus, thanks to a few TRP-hungry journalists.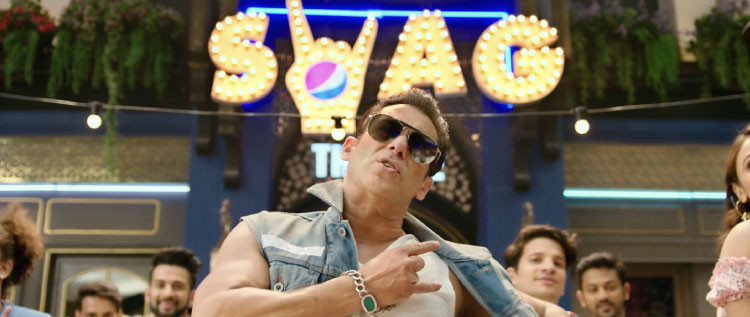 People are enjoying the sensationalism for entertainment sake, but deep down inside I don't think marketers or their consumers care," Kamble maintains.
Celebrity brand value and the endorsement landscape
On the lines of the recent drug probe, the Indian Institute of Human Brands (IIHB) recently conducted a telephonic research over the September 12-13, 2020 weekend reaching 487 respondents (M 251, F 236) across India to study reactions to the continued use of such celebrities for brand endorsement. The results were clear: near zero tolerance for the drug tainted.

Dr Sandeep Goyal, Brand Expert and Chief Mentor, IIHB, acknowledged that the celebrity endorsements business is under a lot of stress as clients are jittery after the latest controversy that has surfaced. "The overhang of drugs is not a nice situation to be in as the ambassadors tend to be tainted by the allegations.



Unfortunately, it is a business where the celebrity is guilty till proved innocent! And not the other way around. Social media is actually a double-edged sword. The same millions of followers that make the celebrity famous, are the ones who cause embarrassment when the news is negative," he remarks. Dr Goyal contends that brands would do well to adopt a wait-and-watch approach for a while until the dust settles on the case.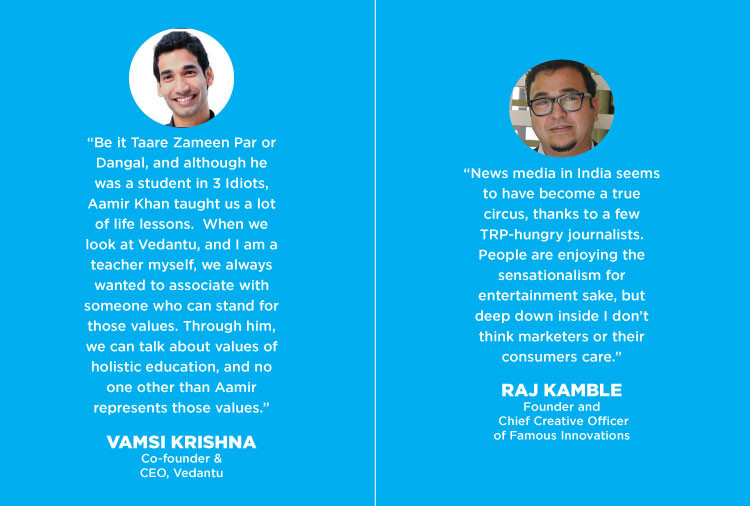 Moreover, it is quite evident that the celebrity endorsement space, like other areas, is also going through a state of churn post COVID. Alchemist's Auntourage report cites a substantial 70% decline in the celebrity appearance market in FY20 versus FY19, given the COVID-led restrictions on brand events, shoots and fan engagements.

Manish Porwal, MD, Alchemist Marketing & Talent Solutions says that while the celeb endorsement space for brands, was already experiencing tough times due to the pandemic, the drug allegations may lead to a short term 30% dip in brand endorsement value overall.

Alchemist runs an entertainment and celeb division, Auntourage which keeps track of rising and falling popularity of celebrities and their relationship with brands. Porwal continues, "These are tough times for big Bollywood stars.

Top brands now, who take stars for lending popularity and credibility to them, will become cautious and re-consider associations with them. Deals which were in the pipeline will go through a stand-off.

In the short to mid-term, it will have an impact on the overall endorsement space and will accelerate the shift of brands towards niche, OTT and social media influencers and sports persons," he states. For those accused, Porwal points out that there will be a long hiatus before new brands come back to them.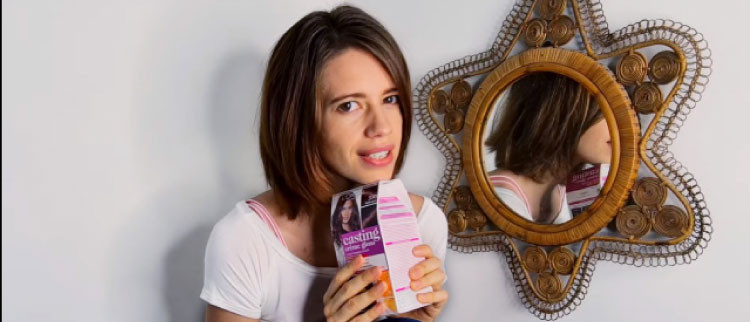 Actor Kalki Koechlin in a L'Oréal Paris Casting Crème Gloss campaign film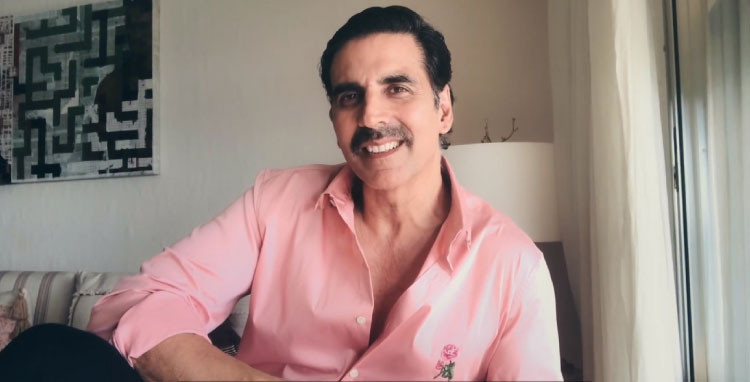 Akshay Kumar stars in a recent TVC for Lodha Group

The controversy has triggered hashtags like 'Boycott Bollywood.' This has exacerbated problems for the industry which has been witnessing zero theatrical revenues for the past six months, box office losses of nearly `3,000 crore, multiple projects stuck in various stages of production and millions of job cuts amidst the COVID-19 pandemic.

Brand expert Samit Sinha observes that adding to that the overall gloom in the economy due to the pandemic, chances are that the controversy could doubly impact many stars' endorsements-related earnings, at least in the short to medium term.

"There is undoubtedly an epidemic of scandals afflicting the Mumbai film industry at present with allegations and counter allegations flying around. Almost no one seems to be above suspicion. This cannot be doing any favours to the prospects of lucrative brand endorsements of many Bollywood celebrities since, under the circumstances, it is quite natural for advertisers to approach film-stars with a degree of circumspection.

Being under the scanner is a reality for celebrities, especially with the social media landscape, it should be seen as an occupational hazard and the price of fame," he explains.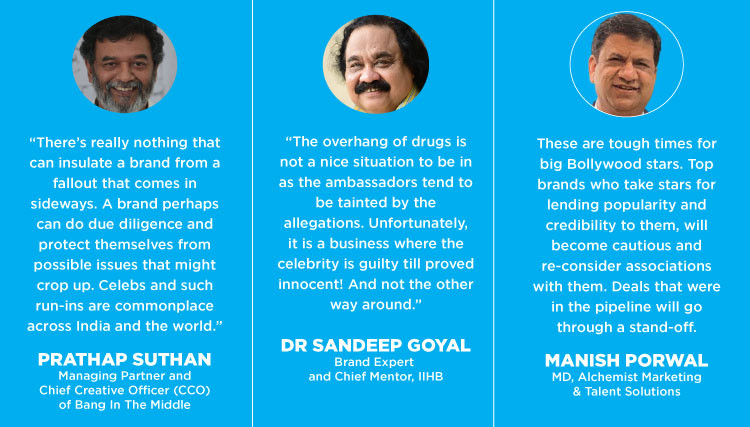 Legal conundrum
The brand positioning of the actors appears to be seriously threatened by the ongoing scandal. Actress Rakul Preet Singh named in the probe moved the Delhi High Court this week to try and halt the 'media trials' and stop 'unsubstantiated' news reports from being widely circulated.

Her plea also states that sponsors were withdrawing due to the allegations against her, which she maintains are unfair and untrue.
Industry watchers reveal that many brands now insist on a 'moral clause' which entitles the brands to terminate endorsement agreement, if, in the opinion of the brand, the celebrity has committed any act or does anything which might tend to bring him or her into public disrepute, scandal or ridicule, or which might tend to reflect unfavourably on the brand.

These clauses are broad and discretionary and industry insiders reveal that contracts are already being made more "social controversy-proof".

Such has been the impact of the drug scandal that according to recent developments, producers' bodies and producers are now mulling over the idea of including clauses that prohibit usage of drug or alcohol in future contracts.
Tough calls for brands
A CMO of a leading FMCG brand who didn't wish to be named reveals that even large, global brands are scrambling to renegotiate contracts with actors that have been named in the investigation. "A slew of developments on brands dropping those whose names have cropped up are expected.

In the age of social media, brands would rather be safe than sorry as consumer furore could prompt major losses for them too," the source remarks.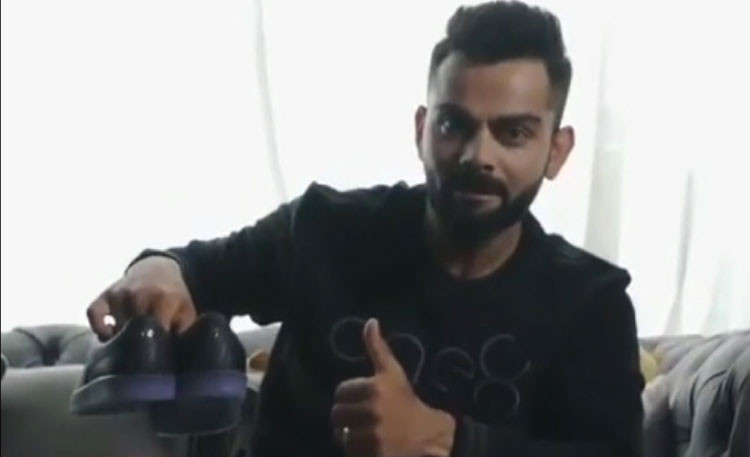 Cricketer Virat Kohli in a film for sports apparel brand, Puma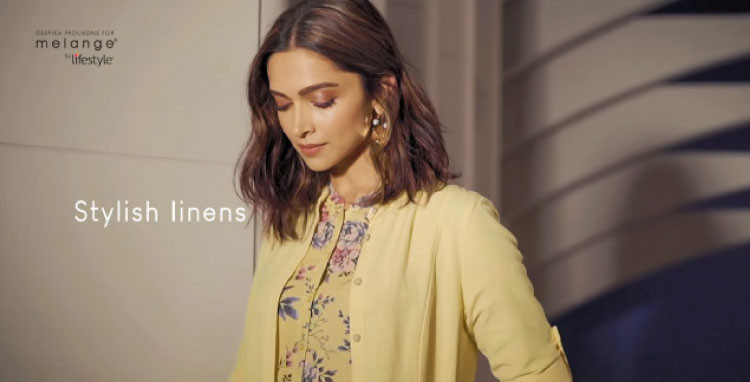 Actor Deepika Padukone in a recent campaign for Melange by Lifestyle

Vedantu's Co-founder & CEO Vamsi Krishna says that controversies and scandals are never really predictable. Krishna reveals that the brand took close to five months to decide on their new brand ambassador, actor Aamir Khan and did so only after careful consideration about what Vedantu stands for.

"We put in a lot of time and effort in identifying that. What we loved about Aamir is the personification of roles he has played over the years which has a teacher and motivational element in it.

Be it Taare Zameen Par or Dangal, and although he was a student in 3 Idiots, he taught a lot of life lessons. When we look at Vedantu, and I am a teacher myself, we always wanted to associate with someone who can stand for those values. Through him, we can talk about values of holistic education, and no one other than Aamir represents those values," Krishna elaborates.

Another trend to keep in mind is that that brands these days have now started working with big celebrities only on a project basis for Instagram or Facebook activation campaigns.

Another marketer of a leading handset brand frames the new challenge in the celebrity endorsements game succinctly when he says, "There are several other Bollywood A-listers whose names might come out in the days to follow. What the recent controversy has done is made marketers question the need of celebrities in the game."
Celebrities: no strangers to controversy
While leveraging celebrities in ads used to be one of the biggest bets, today's reality is more challenging than ever with the way social media has taken over lives, thereby giving brands and celebrities lesser control over their reputation.

Several Bollywood A-listers have been embroiled in various controversies that led to them losing brands in their kitty. Several similar instances in the past have reopened discussions on the need to recalibrate the codes of celebrity engagement.

One such incident featured Bollywood actor, Aamir Khan, a popular choice for brands across categories. His public comments about the 'rising intolerance' in the country caused a stir, which led one of the brands he endorsed at the time (Snapdeal) to not renew their contract with Khan.

"Snapdeal is neither connected nor plays a role in comments made by Aamir Khan in his personal capacity," the company stated in its official communication at that time in 2016. Around the same time, he was also reportedly dropped as the ambassador of the country's flagship tourism programme, 'Incredible India campaign'.

Another more recent instance was when Deepika Padukone attended a protest at Jawaharlal Nehru University (JNU) in Delhi, where she stood in solidarity with the students after which there were reports about her endorsements deals being "re-evaluated" and some brands delaying ads featuring her till after the controversy died down.

Yet another actor Kangana Ranaut too went on record to the media to reveal that she lost 19 brands after the controversy cause by her relationship fallout with Hrithik Roshan.

Actor Salman Khan too has been no stranger to controversy over the years, and has had his fair share of troubles with the brands he has endorsed in the past. Yet Khan continues to enjoy massive popularity among his fans, and therefore has continued to feature in several brand campaigns.



ARE BOLLYWOOD'S STARS LOSING THEIR BRAND VALUE?
At the centre of the drug controversy storm are Bollywood actors Deepika Padukone, Sharaddha Kapoor and Sara Ali Khan. Will the current drug abuse allegations impact their brand value?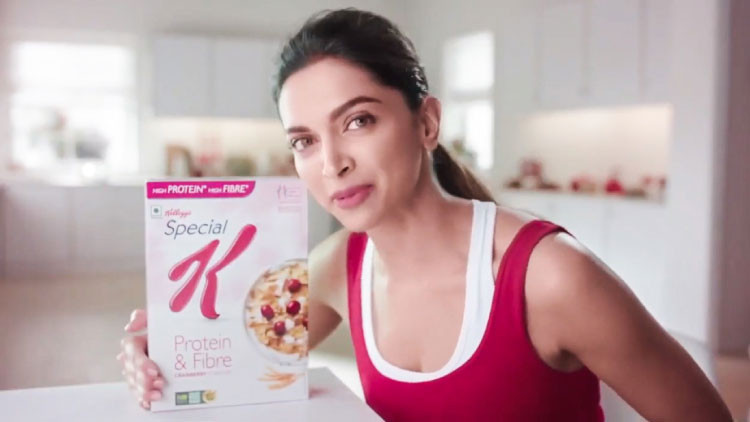 The ongoing controversy involving Bollywood actors Deepika Padukone, Shraddha Kapoor and Sara Ali Khan has become a national obsession of sorts. For hours on end, TV news studios are beaming minute-by-minute updates on their alleged involvement in drug abuse.

Every evening, new information about their alleged involvement surfaces. Social media is abuzz with conversations about the debauchery in Bollywood. How is the current situation affecting the brand value of these stars?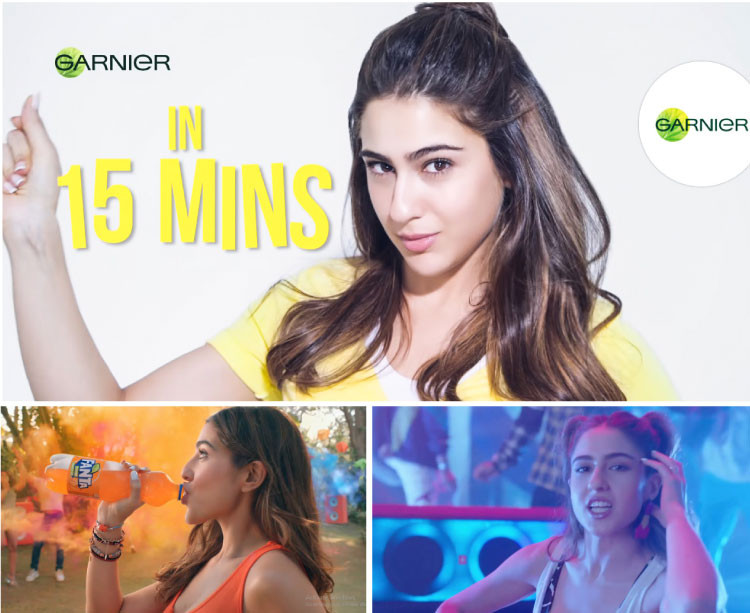 Sara Ali Khan brand endorsements include – Maybelline, Puma, Garnier India, JBL, Vivo and Fanta
The price of star power
Out of the three actors, Deepika Padukone leads the tally with her total endorsement value ranging between Rs 125 crore to Rs 150 crore, say industry insiders. Padukone has over 20 brands in her kitty, including some leading names like Britannia, L'Oreal, Vistara Airlines, Axis Bank, MedLife, Epigamia Yogurt, Kellogg's, Oppo and others.

Shraddha Kapoor whose name has also come up in this controversy has been the face of brands like The Body Shop, Vogue Eyewear, Lakmé, Veet, Lipton Green Tea, Secret Temptation, Vaseline and Hershey's.

Her collective brand endorsement value is pegged between Rs 25 to Rs 40 crore. Sara Ali Khan, the youngest of the three, has been the face of brands like Maybelline, Puma, Garnier India, Vivo and Fanta. Industry insiders estimate that her total brand endorsement value is between Rs 8 crore to Rs 15 crore.
A time to wait-and-watch
In the ongoing investigation however, none of the three stars under the scanner have been arrested or proven guilty. They have been cooperative with the investigating authorities, and therefore brands are not hitting the panic button yet. "Brands will wait for the verdict to come out before they take any call.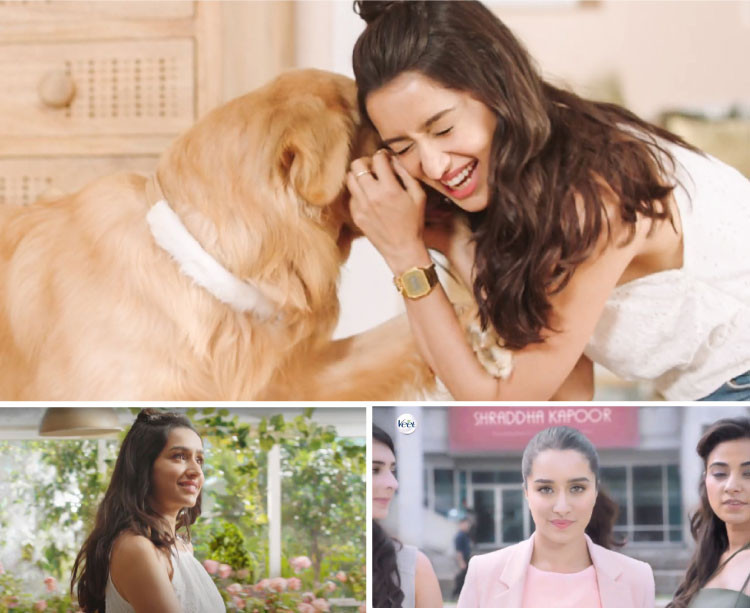 Shraddha Kapoor brand endorsements include – The Body Shop, Hair & Care, Vogue Eyewear, Lakmé, Veet, Lipton Green Tea, Secret Temptation, Vaseline and Hershey's

So far no agency has given conclusive proof of their involvement, so their brand endorsements are safe for now," notes a celebrity manager who doesn't want to be named.
Speaking about the impact of the ongoing controversy, Amit Khanna, Founder Chairman of Reliance Entertainment and Former President of the Producers Guild of India remarks, "It depends on how this story plays out in the next few weeks. Advertisers are always cautious whenever a brand endorser gets into a controversy. Whoever gets implicated finally will lose out."

While the three Bollywood stars have their endorsements secure for now, advertisers will wait and watch to see the final outcome of the ongoing proceedings.

Experts add that this episode presents an important learning for brands – to include new provisions in the celebrity contract that can address these controversies without compromising the brand identity.