Q] CEAT Ltd. recently launched its ultra-high-performance tyre range - CEAT SportDrive and CEAT SportDrive SUV in India. Please tell us about these new products?
We launched this SportDrive and SportDrive SUV to cater to the luxury car and the SUV market in India this year. We had launched this product in the European market towards the end of 2017. The Indian products have been customized for Indian roads and weather conditions. The SportDrive range is available in 11 sizes - for rim size 17 to 19, and about 75% of the premium passenger car models will get covered by these two platforms. This product has excellent cornering stability and very precise steering control. Premium cars have high speed capabilities and hence, the product has been designed accordingly. The tyre has advanced state technology, and that helps in lowering the noise levels and also ensures a comfortable driving experience.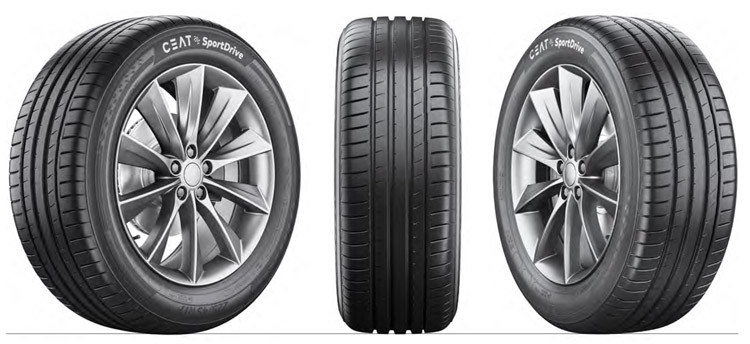 Q] If this product was launched in the European market in 2017, why was it introduced in India four years later?
Initially we were trying to stabilize the product in the European market by learning from the experiences there. It's a high-end product and there were a lot of things to learn about it from our European technical centre. We also have a very strong and detailed product launch cycle. It means, for any new country addition, the product goes to the same round of validations and testing before we okay it for that market. For example, for the Indian market we had to work on the product to match the Indian road conditions and weather conditions. It merited a compound change.

Also, at the same time, we were ramping up the capacity. We wanted to be sure that when we come to the Indian market and launch this product, there shouldn't be a constraint in supplies. So, it's a mix of two to three reasons.
Q] How are you trying to attract the new-age consumers through innovations? Please give a few examples.
New-age consumers are primarily concerned about convenience, and they prefer products which make their life easier. So, we work on the products to make their usage much more comfortable. I will give two examples. Firstly, we launched puncture-safe tyres for motor-cycles last year. We are currently piloting it in South India because that's where our largest motorcycle business is. It's an innovation. It ensures peace of mind for a rider because he or she does not have to bother about the tyre getting punctured. It also improves efficiency because the rider's work does not suffer. Secondly, we recently launched a product called Tread Wear Indicator (TWI) for car radial. This product on its own will tell consumers to change the tyre when it's time to do so. A yellow line will come out when that time comes and consumers can go to the nearest shop and get the tyre changed. This product is now being widely appreciated in the market.
Q] According to media reports in India, the gap between production and consumption of natural rubber is increasing in the recent years. How are you tackling this issue?
It's true. As of now, the gap between supply and demand of natural rubber is upwards of 40%. If you look at the rubber of right quality, which is used in manufacturing the high-end tyres, the gap is even more. So, out of compulsion, we are importing natural rubber from a few foreign countries, primarily from Southeast Asia and Western Africa.

We are not looking at having our own rubber manufacturing unit, but we are working closely with rubber manufacturers in the southern and north-eastern India to grow the kitty together.
Q] Presently you manufacture tyres for different types of vehicles. How are you trying to cash in on the upcoming market of electric vehicles (EVs)?
Electric vehicle is an upcoming trend for sure, and as of now we can see the trend more prominently in two-wheeler and three-wheeler business as compared to the four-wheeler business. On our part, we started very early on this. We sensed this trend in 2017-18, and we have been working with OEMs (Original Equipment Manufacturers) to jointly develop certain products to cater to their needs. As far as two-wheeler and three-wheeler markets are concerned, we are with the players who are ruling in the EV segment. Practically, every one out of two tyres is CEAT in the EV segment.

In the four-wheeler radial segment, we have launched EnergyDrive as the platform for EV (in the replacement market). For commercial vehicles also, we are working with the large players and participating in their EV programmes. So, broadly, we are covering the entire spectrum and we are ready for the EV revolution, whenever it happens across all categories.
Q] What is your current market share in India? Whom do you look at as competitor?
In cars, we have 15-18% market share depending on which quarter you're looking at. In the commercial segment, our market share is 10-12% and in two wheelers, it goes up to about 30%.

We are a full range player and hence, every large tyre manufacturer is a competitor for us. There's no specific one player that we compete with. But in two-wheelers, the competition is more with MRF that the others.