Online automobile marketplace, Droom recently launched an initiative called Droom Cares, earmarking a budget of Rs 1 crore to ensure the wellbeing of its employees and other stakeholders during the pandemic. Sandeep Aggarwal, Founder and CEO, Droom, discusses the initiative as well as the brand's core focus areas for this year
Q] You announced an initiative valued at Rs 1 crore to combat COVID-19. Why is it important for employers to go beyond their mandate?
We are a consumer technology company. Our IP is the technology or consumer experiences we build through our people. A healthy mind and a healthy body is needed for us to create our IP. When the first wave came last year, we were one of the first companies in NCR to start working from home a couple of weeks before the 'janta curfew' was announced. We ran various programmes then but it was hitting very close to home this time that we wanted to take care of everything. Care and compassion form a key part of our foundational pillars.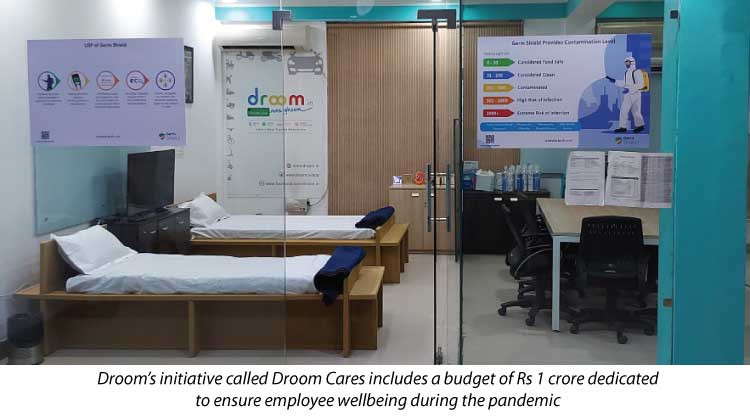 Q] You've gone on record about targeting a business of Rs 1.5 lakh crore by 2025. Would you say you are on track to achieve that target?
India is the third largest automobile market in the world after the US and China. Only 0.7% of it is online. On the other hand, 3% of Indian retail is now online. Nearly 80% of it is managed by us because we are the only pure play online platform which enables transactions. The rest of them are classifieds, vertically or horizontally focused, or physical retail. Only 25% of Indian households own a two-wheeler. In the next five years, we think Indian households with a car would go up to roughly 20% and Indian households with a two-wheeler will be 40%. We think 0.7% will grow to 6% or 7% by 2025. Physical centres will become less attractive with COVID-19, we are hoping even new vehicles will be distributed online; we are building a 21st-century distribution platform. Penetration will be key. For example, we have around 2.5% market share in New Delhi but we have less than half percent in Mumbai or Bangalore. We will try to achieve 2% or 3% market share up from less than half percent for the first 100 cities every year. We will also expand in Southeast Asia, Middle East and Africa.
Q] What kind of marketing strategy do you plan to adopt to drive this growth?
For our site, we do search engine optimisation, paid search and social media. We have become active in influencer marketing in the last two years. Our influencer marketing budget was only less than 5% of the total budget. It is around 7% now. We do affiliate, alliance, email marketing, WhatsApp marketing, app downloads and video marketing. The reason is digital marketing allows us to do geo-targeting, demographic targeting, and behavioural targeting. We also do ATL – since we started, we have done around eight TV campaigns and have allocated around Rs 150 to 200 crore for them. We have also dabbled in Radio, Outdoor and Print. Our local marketing involves either reaching out to auto dealers or collaborating with colleges and universities. We will continue to build a brand which stands for selection, low price, trust, and convenience. We will continue to do performance-based marketing.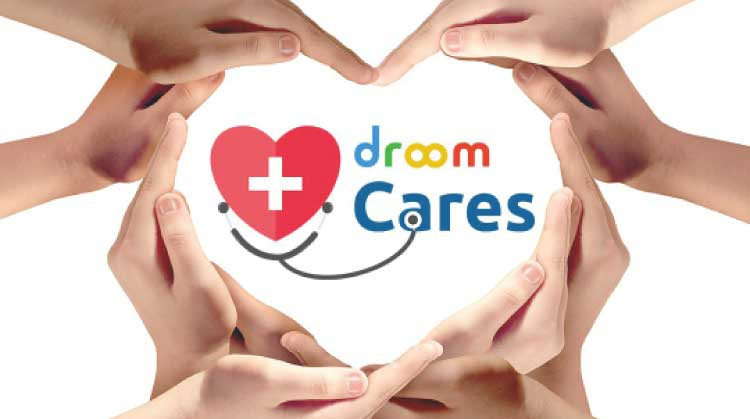 Q] COVID has accelerated digital adoption, which has had a cascading impact on your business too. How do you plan to build on this traction in 2021?
People have reduced their dependency on public transportation and they want to own a vehicle. People also don't want to opt for ride shares. They are more willing to buy a vehicle online rather than going to a crowded physical outlet. More and more Indians are travelling in used vehicles. During this year, our marketing budget has gone up on a month-on-month basis by 50% over the last three months in a row. We are also thinking of launching a new TV campaign in August.

Q] What kind of a user is approaching Droom today?
Unlike the US, Western Europe and Japan, India is a low-trust market. Buying a car or a motorcycle online is not for the faint of heart yet. It is why we go after core online shoppers. India has 250 million people who buy something online currently. A typical user of Droom would be someone who buys four to six items online, other than food and grocery every month and makes online payments. He is very likely to be from the top 25 cities and 85% of the time he is male and 75% of the time his age is from 18 to 37 years. These users are experimental and hence are not averse to risks.

Q] You acquired an augmented reality start-up called Visiolab recently. Can you tell us more about how it will help you deliver a better customer experience at Droom?
We are always looking to build technologies which can bridge the gap between physical and online because automobile is a high touch-and-feel category. It has at least four-five characteristics unlike buying a mobile phone, a t-shirt or shoes. People do a lot of pre-buying research and diligence. That is why it is important for us to bridge the gap. Our acquisition of Visiolab was an attempt to mitigate the gap. We also want to take the experience to the next level to give users a 21st century experience because physical dealerships are overrated. Every big decision humans make from finding a life partner and buying a home to changing a job and even relocation is all enabled by internet today.