My love for travel was instilled in me by my parents. We would travel to distant lands every summer and I used to get immersed in the culture. We also explored the things that people in these lands enjoyed, and that is where the love for sports came in. So, I can undoubtedly profess that I have a great love for both travel and sports. We spent many summers in London, where I discovered my love for football and that is also why England has been my favourite football team. There is one special moment that brought football very close to my heart when my father woke me up one night to watch a World Cup final together as he too loves sports. Later on, I decided to travel to witness as many World Cups as possible.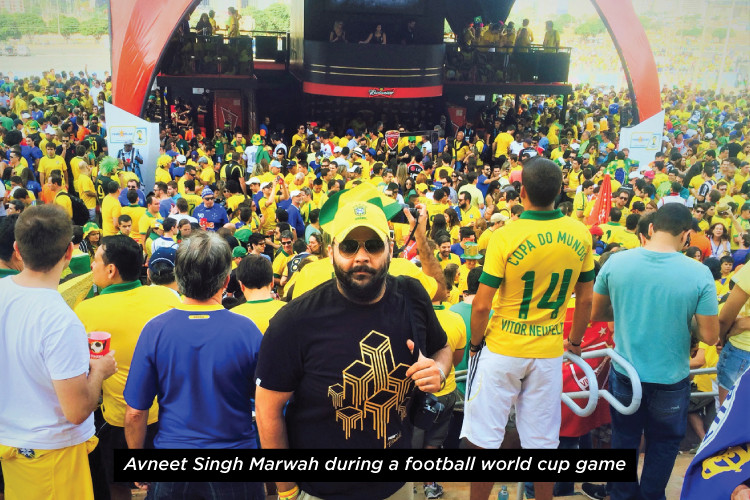 SOUTH AFRICA 2010
The first-ever world cup I saw was in South Africa and it was brilliant. My uncle, who is also my godfather, made this happen for me. I particularly enjoyed the match between Brazil and Netherlands, both such fabulous teams. It was surreal to see the magic happen live and enjoy it with so many more people who felt just the way I did. We visited Cape Town, Johannesburg, Port of Elizabeth and Durban.
BRAZIL 2014
To see Brazil play on their home ground was such a gratifying experience. Football is for them what cricket is for Indians and one can only imagine the atmosphere in the stadium when the team plays amongst their people.This trip had to be the best experience I have ever had in all my football-related travels and only solidified my love for sports. The country too is gorgeous; the travel was great and the sports fever there made the trip more fun.
RUSSIA 2018
Russia was yet another memorable trip for me. We watched my favourite team, England perform exceptionally well that year after a long losing streak. We visited Moscow, Kazan, Samara and took road trips to watch these matches.
Though we are now in a situation where travel has taken a backseat, I am very happy to be carrying these memories for it helps me revitalise like nothing else.