In my life, I've always found that travel inspires me more than anything else I do.

On my 40th birthday, I decided to take a sabbatical and take 40 trips to visit over 20 countries – a few solo trips, some with friends and some with my family. It was an experience I will cherish for a lifetime. For me, a passion turned into a journey of lessons; it provided me with the opportunity to introspect and reconnect with myself, something that often got forgotten in the humdrum of daily life.

While travel definitely gives me a break from a monotonous schedule, it also helps me in my professional life; even more so as a leader. Quite often you need to overcome challenging, stressful, or unfamiliar situations. During these times, I gather the lessons I learnt from my travels to unfamiliar territories, encountering new experiences, as they enable me to reinvent my comfort zone. Meeting new people, adjusting with them and agreeing to disagree, has helped me develop conflict resolution skills useful in my everyday life.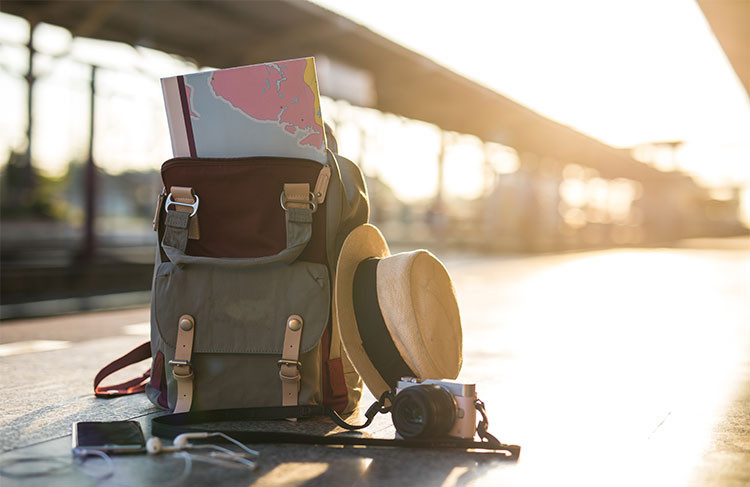 When you travel you learn that at their core, every person believes in similar things – love, emotions, friendship, companionship, uniqueness. However, the interpretation in the journey to reach that belief is different for us all. Learning these nuances has changed my perspective about work and the creative process. I now approach problems through a different lens and I'm open to new styles of solutions.

I've encountered solutions to problems that I had never previously known to exist, discovered aesthetic trends that I was never previously aware of. Experiencing a different culture will shape and mold me in unique ways, making me stronger and brighter like a polished diamond – a culmination of resilience, rarity and patience that builds up to exceptional art.

I've learnt that all people are uniquely different, but fabulous nonetheless. The more you immerse yourself in experiences, you increasingly realise that some encounters are specific to you (and your culture). But at the heart of it, you soon learn a few simple things – we are all unique, we want to feel special and we have a strength in ourselves that can be unveiled just like a natural diamond.