Q] Give us an insight into your new kitchen campaign? How was it conceptualized?
We started it with a business objective, and that was to give a boost to the kitchen category ahead of the festive season. Over the years, we have developed a very rich understanding of Indian consumers, including their homes, lifestyle, aspirations, and we applied that to our product-design. Indian cooking conditions are quite unique, and so are the demands that we make on our food. So, it's only fair that the place where food is cooked, is able to handle it and even thrive under such conditions. Godrej Interio kitchens are designed to do exactly that. The DVC takes you through a day in the life of a typical Indian family, and highlights the varied roles played by the kitchen making the cooking experience easy and enjoyable.
Q] As a brand, Godrej Interio is not well-known for its kitchen category. But, of late, you seem to be quite focused on it. Is there any specific reason behind this?
There are two reasons for this. First, because it is a new category as compared to our furniture. We have been in the kitchen category for about 10 plus years, so as a mother brand, we want to give a boost to this category. Second, it's a fast-growing category, and it offers a chance to grow faster than the market.
It's true that we are more popular for our furniture and storages. But from a growth point of view, we want to invest in the kitchen category too.
Q] As far as your categories are concerned, do people still prefer locally manufactured products in tier II and tier III cities? What strategies have you implemented to penetrate into those markets?
Our core strength is our very strong store presence. In addition, we also have a very robust omni-channel strategy. As far as our offline presence is concerned, we have about 500 odd exclusive stores, and another 550 dealer shops spread across the country. So, a big way to penetrate into some of these markets is to augment this channel year on year. This year also we are planning to start another 100 odd stores in some of the tier II and tier III cities.
The second strategy is on the product front. We are constantly looking at bringing out an essential range of products, which is a combination of great quality, functionality and design. This range comes at an affordable price and also offers an assured warranty to customers. This helps us to bring consumers from the local or the unorganized sector into a branded space.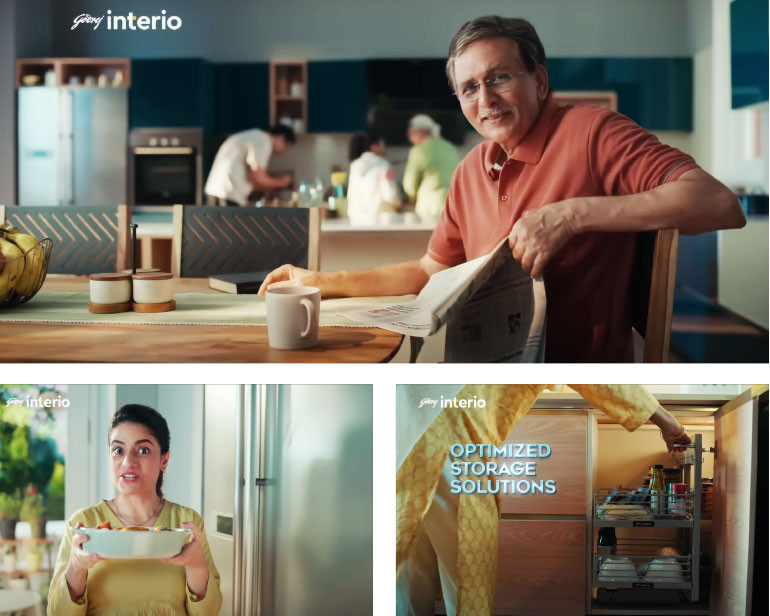 Q] How are you introducing new technologies to your products to attract the new age consumers?
As mentioned earlier, our product-design stems from understanding Indian consumers. Food preparation can be a cumbersome activity and heat emanating from cooking is a significant pain point. Our Neo Smart Chimney offers a specialised cool draft, designed to design to ensure user comfort while they prepare food. It also has a special set of baffle filters that can handle the regular Indian household cooking style, which includes considerable use of spices, and involves frying. Its auto clean feature has an oil collector tray which can be easily removed and cleaned. The LED Lights provide better illumination while cooking and have greater durability.
To give another example, we have a product called Neo Sink. It auto-fills the sink space with warm or hot water. Vessels that are oily and greasy remains in that water for around 30 minutes and that makes it easier for people to clean such hard stains. The sink also provides an auto-drain facility and hence, the user doesn't have to worry about draining the water too.

Q] What was your growth rate in the FY-2022? And what you are expecting in this financial year?
Last year we grew by 15-20% across all categories. It happened on the back of a very strong omni-channel strategy and product innovations. We had a post-pandemic surge in demand as well. This year, we are looking at an overall growth of over 25%.
Q] What percentage of your sale is now coming from e-Commerce?
8-12% of our home furniture and storage sale comes from online channels at present. E-Commerce plays a very important part in our Omni-channel planning and we're constantly expanding our reach. We are looking to increase our e-commerce delivery sites to about 100 odd cities, and will do it phase-wise by next year. We have also targeted to increase our e-commerce sale by at least 30% during this time. This reach will eventually translate into delivery to about 5,000 odd PIN codes in the country. This number will continually increase over the next two or three years.
Q] What does your marketing mix look like?
Around 60% of spends goes to Digital and the remaining 40% to traditional media. We use a combination of social media (such as YouTube, Instagram, Facebook), a variety of OTT platforms, regional TV and print.
We are paying more attention to Digital across the customer journey, and making sure that our social media handles are giving the latest information and the right kind of inspiration. We have also made our catalogues available in electronic format for easy sharing.
---
PROFILE
Sumeet Bhojani is the Head of the Integrated Marketing and Brand Communications at Godrej Interio (Home furniture & storage, Kitchens, Mattresses, Home Interiors, and Office & Institutional furniture solutions). His core responsibility areas include driving all content and creative strategy, leveraging social & digital media for reach and engagement, conceptualising and executing media campaigns (digital and traditional) across the brand funnel and generating consumer insights across the categories.
About Godrej Interio
Godrej Interio is one of India's leading premium furniture brands in both home and institutional segments with a strong commitment to sustainability, and is centred on excellence in design, manufacturing and retail. Led by the largest in-house design team in the country in the furniture category, the brand got awarded with 34 India Design Mark Awards till date.
FACTS
Creative Agency: Contract Advertising
Media agency - Madison
PR agency – Adfactors PR Pvt. Ltd.
---