Q] How was this campaign conceived? Was it a creative choice to deploy user generated content?
This is something that we have been doing consistently for over two years now or, in fact, more than that. We have been leveraging the potential of user generated content (UGC) kind of content for the last two years now. HRX is one the first brands to recognise what UGC can do and amplify it to another level. Due to the lockdown, we were given a new challenge, which was to primarily create something out of nothing. And fortunately, we have a huge base of fitness enthusiasts who follow HRX on Instagram or other social media channels, and they continue to do whatever they could during the lockdown in order to keep themselves fit, and continue on their fitness journey and not let this be a deterrent. That formed the inspiration and basis for the campaign.
Q] The campaign was launched earlier this year in August. Tell us what the consumer response has been like.
The overall response has been something that we did not expect, and I'll be very honest about it, because we as a brand are very social media friendly, we work with multiple communities, whether it is running, football, or any other form of sport, we have worked with such communities over a very long time. And in the process, we have been able to create content that is not necessarily created with the help of most well-known faces. We have over eight million views for the video on YouTube, which is completely organic. So, obviously, these are some hard numbers, eight million views, 30K subscribers on YouTube and over 6 lakh views on Instagram. We are already in the process of launching version two of what we have already done.
Q] What was the marketing mix of this campaign? Will Digital be the way forward for HRX?
Being an online-only brand, if you see we have four major partnerships that we have worked with in the past six to seven years of HRX being operational. And at the heart of this campaign was a social media campaign. And all we did was just put together those stories in a storyboard format, so it becomes a story of its own. The marketing is very simple. With the help of our distribution channels like HRX YouTube channel, Instagram and Hrithik Roshan's personal social media profiles, we have a huge network on Digital and a wide reach.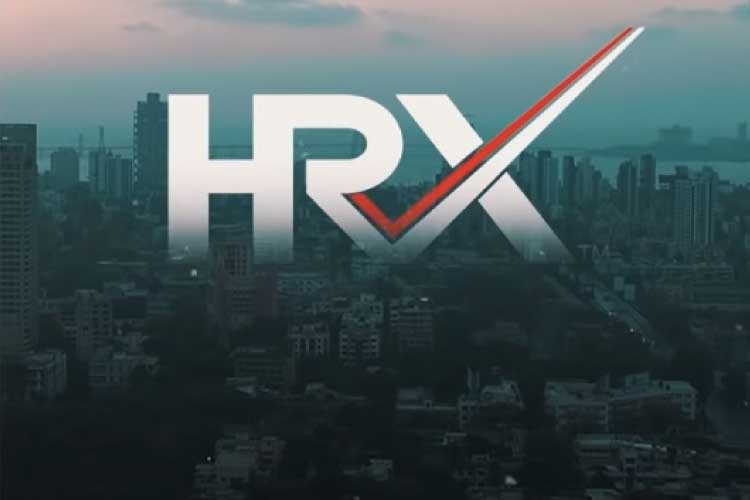 ABOUT THE BRAND
HRX is a lifestyle and fitness brand founded in November 2013 by Hrithik Roshan and Exceed Entertainment. Aimed at fitness enthusiasts, the brand offers a range of products including sports shoes, men's joggers, T-shirts, backpacks and select women's wear (joggers, sports bras and t-shirts). Product categories across HRX Active Wear, HRX Casual and HRX Yoga and are available on e-commerce platforms such as Myntra, Flipkart and Jabong.
FACTS
Social Media : Howl
PR : Peepul Consulting
Activation : Purpose Studio

MARKETING TIP
There needs to be a level of adaptability and flexibility. It is all about how you modify your communication but stay consistent with your core objective.

Q] Are you seeing recovery for the brand now, on the back of the festive season?
The recovery has been on par with what we had expected. The first three months, with restrictions due to the lockdown, we were at absolute zero. There was nothing that anyone could do, but with the help of multiple digital campaigns, and all the tail events that we have done with various partners in the HRX ecosystem, we have been able to recover from the losses for the time that we lost, and at the same time we are on the right track to be able to come close to what we had hoped this year would have been, before the whole thing went down.
Q] One of the segments which has made a niche for itself is the athleisure category. What is your strategy for the category?
If I can take an example of people like you and me, we have different looks for the day. Even somebody who's working out, they are taking the decision constantly to wear something that works for them and looks good on them. It is usually social media friendly, because at the end of the day we share things like our workouts and other little things on our social media. So yes, we see a demand and we have kept up and adapted to the demand for athleisure.
Q] What can customers expect from HRX in 2021?
Our objective is touching the lives of 1.2 billion people and helping them become the best versions of themselves. So we are going to go bigger on our community exercises, we are going to get a lot more people participate with us in terms of HRX virtual communities, and give them more and more opportunities to have a platform to bring out their stories. We will also provide them with some tangible benefits like different workouts, different motivational talks, and the best kind of product which can help them in their fitness journey.