Q] Tell us about Snickers' new campaign, 'Acknowledge Your Heroes'. What was the insight behind it and how was it received by the consumers?
A small gesture can go a long way. With this insight, we felt the need to acknowledge and appreciate the relentless efforts of our frontline warriors. They have been working day and night for the benefit of society. 'Acknowledge Your Heroes' is an initiative to express gratitude and show recognition for the immense hard work being put in by them. The campaign aims to acknowledge the efforts of the frontline warriors, with a simple message - 'to those who keep us going, send a free Snickers to keep them going'. With this new campaign, Snickers urges the consumers to nominate frontline workers who deserve a Snickers bar for their contribution to making the lives of other people easier during the pandemic. The brand, since its launch, been extremely popular with the consumers for its relatable and quirky campaigns. We have had multiple campaigns along the way that have helped build stronger and deeper connect with our audience. Keeping this in mind, we wanted to collaborate with our consumers in our efforts to thank the frontline warriors and have received a great response since the launch. The consumers were eager to express their gratitude via this unique and innovative campaign and we have sent out over 1,500 digital 'thank you' messages through the campaign so far.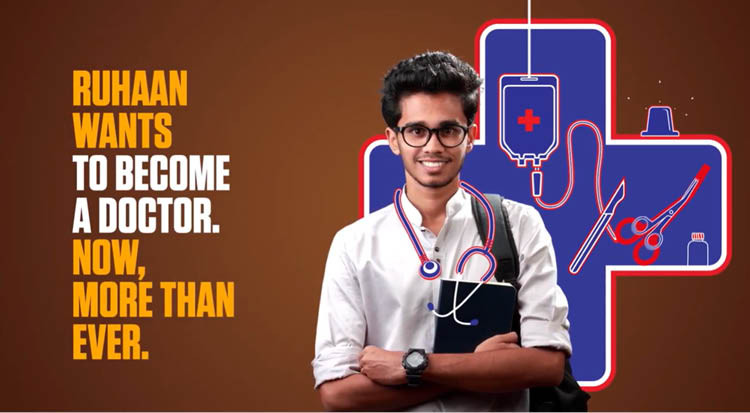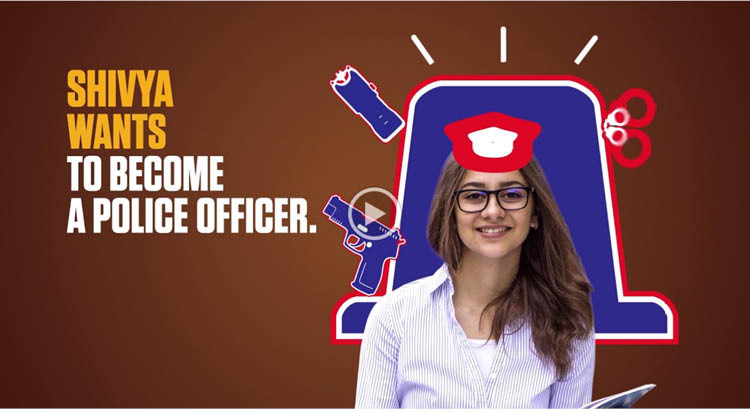 ABOUT THE BRAND
Snickers, the nougat, caramel and nuts filled chocolate bar, is one of the brands in the Mars Wrigley portfolio. Mars is a family-owned business with more than a century of history, making diverse products and offering services for people and the pets people love. With almost $35 billion in sales, the company is a global business that produces some of the world's most popular brands: M&M's, Snickers, Twix, Milky Way, Pedigree, Royal Canin, Whiskas, Extra, Orbit, 5™, Skittles, Uncle Ben's, Mars Drinks and Cocoavia.
FACTS
Media Agency: MediaCom Worldwide
Creative Agency: BBDO Worldwide
Social media agency: Hashtag Orange
PR Agency: Edelman

Q] What was the media mix and budget you allocated towards this campaign?
To reach our consumers in the best way possible, Snickers has always adopted a 360-marketing mix. With youth as our core target audience, all our campaigns have had a major focus on Digital and we will continue with the same strategy while bringing fresh thoughts with relatable and engaging content to the audience. For this campaign, we leveraged our YouTube channel and Instagram and created a microsite specifically for nominations.
Q] How has the ongoing pandemic and the lockdown affected the confectionary business, and the manufacturing and distribution of your products in particular?
The pandemic has brought unprecedented changes, but consumer behaviour and demands are the same. At the beginning of the lockdown, when consumers were looking for occasions to treat themselves and create moments of joy for everyone in the family, we launched a dedicated online brand store – 'SNICKERS Store', on the online delivery app, Swiggy. We identified and leveraged a digital commerce platform in an innovative way to reach a maximum number of consumers at home with ease and adhering to safety measures.
Q] What different marketing strategies did you adopt to cope with the crisis after the lockdown was imposed?
While people are not moving out of their home so much, their purchasing behaviour is evolving. So, we identified innovative ways through our last-mile logistics partnerships to ensure that the consumers still have access to our products that they have love via the 'SNICKERS Store'. We also recognized that while we have a global crisis, people are looking for opportunities to express love and share positivity. At Mars Wrigley, our purpose is to bring joy and happiness with our products. In the light of this, we introduced 'Acknowledge Your Heroes', a unique initiative that urges the consumers to express gratitude to the frontline workers with a free Snickers treat.
Q] As we know, the lockdown is lifted but the pandemic is still at its peak. What measures are you taking to ensure safety in manufacturing and distribution of all Mars Wrigley products?
At Mars Wrigley, we are taking numerous measures across India to ensure the highest degree of safety and protection for employees. These measures are based on our stringent internal protocols along with recommendations of the World Health Organization and the Government of India guidelines. These include the right grade of personal protection, increased frequency of cleaning and sanitizing high-touch areas, reinforcing strict hand washing and sanitising, body temperature scans, health and wellness policies and we follow strict social distancing norms.
Q] With multiple confectionary brands already available in the Indian market and growing competition across the category, what separates your products from the rest?
Mars Wrigley portfolio offers a diverse range of products. Each brand has its own essence and uniqueness that consumers associate with, thereby enjoying a loyal base of consumers. Snickers, for example over the years has gained popularity for being a solution to hunger pangs with the proposition 'you are not you when you are hungry'. The quirky sense of humour and tongue-in-cheek personality in our campaigns have helped develop a unique relationship with the consumers that they reciprocate with their appreciation for the brand.
Q] What is your target market share and which are your strongest growth markets in India?
Mars Wrigley caters to its target audience across demographics and pockets with its diverse portfolio. While we have a great consumer response from the top metros, we have tapped tier II and III markets as well through our various products. With our robust and extensive distribution channels, today we have a good presence across the country. Snickers has been a favourite across the country, with South India as the key market for us.
Q] PM Narendra Modi's recent 'vocal for local' drive is finding resonance across the country. As a global brand, what is your take on this?
At Mars Wrigley, we have always been committed to India. Our investments over the years, our state of the art manufacturing facilities are all testaments to our belief in the concept of 'Make in India'. This is further displayed in our portfolio choices as well. For example, Snickers sold in India is an eggless variant for everyone to enjoy. Similarly, we have been continuously launching products that appeal to popular taste and flavours of India – for example, Doublemint Paan.
Q] Going forward, are there any campaigns in the pipeline for Mars Wrigley's other products apart from Snickers?
Yes, we have a couple of interesting campaigns across TV, OLV, digital commerce sites and social media in the pipeline for several brands in our portfolio.

PROFILE
As the Marketing Director at Mars Wrigley, Yogesh Tewari spearheads all the marketing activities of the brand. Having worked as a marketing professional for over two decades, he specialises in brand building, category development, advertising, global campaign development, media, new product launches and innovative 360-degree activations. He comes with international experience across multiple categories and has previously worked with companies like Reckitt Benckiser India Ltd. and Colgate Palmolive (India).
MARKETING TIP
Every brand today has the power to engage with their consumers in many different ways, and it is important that the brands use that power to speak to the consumer in their language on a platform which gives easy access to the consumers.