In this age of political correctness, and woke culture, an advertisement without a message is akin to playing tennis with the net down. Especially when it comes to campaigns, and festive marketing. Take Diwali for example, when Cadbury, and HP, both widely different brands, took the similar route. They evoked a sense of responsibility in the consumer by highlighting the plight of a section of society we mostly overlook. But are issue-based advertisements just a way to drive sales and improve image? Or do brands really believe in such issues? Moreover, the most pertinent question here is whether consumers believe such issue-based campaigns, or can clearly deduce the hidden agenda?

An unfortunate example would be Hindustan Unilever, a brand that wins accolades and awards for its Dove campaigns, is also the brand that is selling the extremely regressive, Fair & Lovely. To be fair, the brand has changed the name to Glow & Lovely, but it continues to be a skin-lightening cream. And yet there are brands like Mondelez which have year after year used innovations and technology to aid the business of lakhs of shopkeepers across the country through their 'Not just a Diwali' campaign, and the most recent #ShopsForShopless campaign that promotes a brighter Diwali for hawkers. HP on the other hand, this year, has walked the talk, and given space to local artisans at their brand stores across 15 cities in the country.
---
Platforms chosen for woke campaigns
• Digital
• Television
• Radio
70% Gen Zs are more willing to consider buying from a brand that stands up for environmental and social causes that they believe in
Sustainability for Gen Z goes beyond the tag of 'environment cause'
Gen Z is more accepting towards conscious mindfulness, manifested in small actions, as well as large, institutional ones
Examples: not littering, carrying one's own bag to the market, reusing plastic containers
---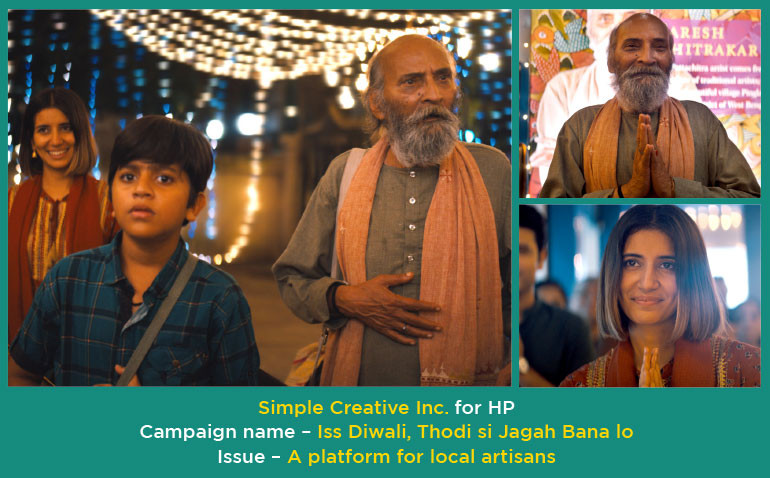 Connecting with the target audience is one of the main objectives of any advertisement campaign. A lot of brands use different marketing gimmicks to attract the attention of the audience and try to sell products. Some other brands, on the other hand, focus on messages, that they convey through their campaigns to win the hearts of consumers. It is almost a Corporate Social Responsibility today to pick serious issues and address them through advertising. However, it is important for brands to practice what they preach, in all earnestness.

Picking up a social issue or cause can however be a risky affair, as the audience may not take it in the right spirit. In the recent past, we have seen scores of campaigns being boycotted and dumped, brands 'cancelled.' While the inherent messages in such advertisements are fairly honest, it is tricky to dish out an idea that may not resonate with the majority of the country. Some brands then manage to agitate a section of the society by touching sensitive matters (like inter-faith marriages) and are forced to withdraw their campaigns. Such incidents often raise a few serious questions- is it better for the brands to mind their own businesses instead of conveying social messages through their campaigns? Is India as a country, liberal enough to accept this form of advertisement? If so, then to what extent? For example, are we ready to accept advertisements where two people of the same gender are raising a child? Surely, social messaging in advertisements in India do need a filter, at least in the present socio-political scenario, but agencies have always been agents of change and by no means should they stop pushing boundaries.
Other times, consumers may recognize such campaigns as only gimmicks to become relevant, and create a buzz. Nothing worse than a half-hearted good deed, potentially losing out loyal patrons, and being seen as an insincere brand.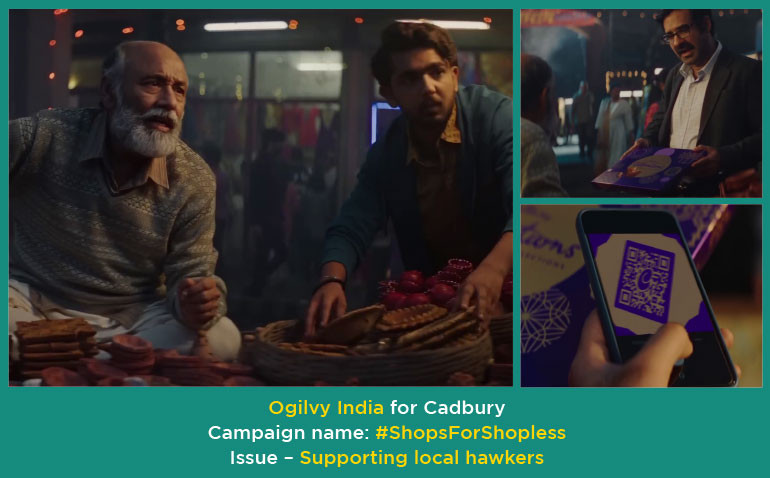 Experts are of the opinion that woke advertisement is a good option, if done sensibly. A brand can actually strike a chord if they pick up the right cause and stand for it over a period of time, instead of seeking attention with a casual approach.

Amit Wadhwa, Chief Executive Officer at Dentsu Creative India says, "Woke advertisement is a great idea if it fits the purpose of the brand. However, the brand should stand for that purpose by doing it for a long period of time. If they pick up a cause and leave it soon, people can see through it. There are some brands like Dove, who have been doing such marketing for a really long time. So, people have accepted the fact that they have a purpose and they are committed to it. That's how the brands reap the benefits."

According to Wadhwa, there is nothing wrong if a brand looks for attention by picking up a social cause. "Brands do such campaigns because they want people to talk about them in a positive way and then associate the brand with the cause. So, getting or seeking attention is definitely a part of it as they do it for their own 'cause'. But it's fair when they do justice to the social cause that they pick up with the right communication and right execution. Because when you pick up a cause, you should not go wrong anywhere. I believe, a brand does such campaigns for a positive reason, and no one wants to create controversy out of it."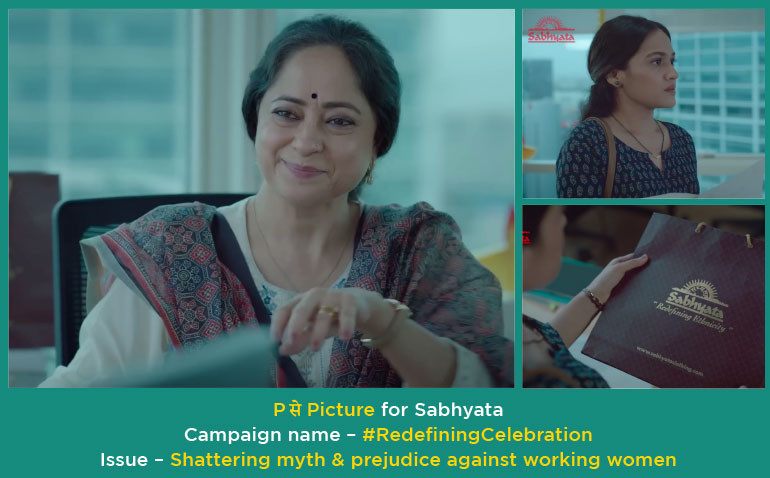 Accentuating the importance of woke advertisement Kainaz Karmakar, Chief Creative Officer at Ogilvy India, says, "Across the world, there is a clear trend of doing work that has a 'good' layer on it. Many industry people are also highly cynical about it. My point is, everything in life is about intention and action. If a brand has genuine intention and acts on its purpose, than why not? What could be better than big companies stepping up to talk about and act on issues that only NGOs would speak about earlier?"

Karmakar says that gender equality, self-esteem for women, social and economic equality are some of the causes that have been picked up by several brands. "I am happy about it. If brands are serious about their purpose then they will be applauded. If they are just exploiting society, they will be taken to task. Consumers absorb things using their own intelligence and they are not going to be fooled," she adds.

One can say that sincerity, and consistency are the keys to success for a brand when it comes to messaging through advertisements. If a brand is only a tourist in search for a quick gratification, it can land them in trouble. The idea is to pick up a cause, and be an ardent advocate for it. Of course creativity goes a long way to help raise awareness, as mentioned by Karmakar. She says, "A brand may or may not associate with a cause, if the creative is weak, they can't be saved," she further says.
Associating with a cause can go a long way for a brand. Mankind Pharma for example, has made some important statements through advertisements over the years. According to Joy Chatterjee, Associate Vice-President, Sales & Marketing, Manking Pharma, the reason for picking causes around its campaigns is simple enough, the brand aims to bring about change in society by breaking stereotypes existing amongst the masses. He says, "Our campaigns for Prega News - #SheCanCarryBoth; SheIsCompleteInHerself; #SheIsImperfectlyPerfect, touch upon the various issues of motherhood and infertility. Through our campaigns, we try to normalize such conversations. Under the #Your Second Home campaign we have talked about the importance of making the workplace friendly for new moms to deal with Postpartum Depression, and at the same time create a homely environment for expectant mothers. We also collaborated with SpiceJet as part of the campaign to make traveling for pregnant women more comfortable and enjoyable."

When asked whether it is difficult to sustain a narrative around it for a long, he is of the opinion, "The effectiveness of our campaign cannot be calibrated through shelf life. Till the time, our campaigns normalize the taboo existing in society or encourage people to vocalize their concerns, it is a step towards achieving our goal."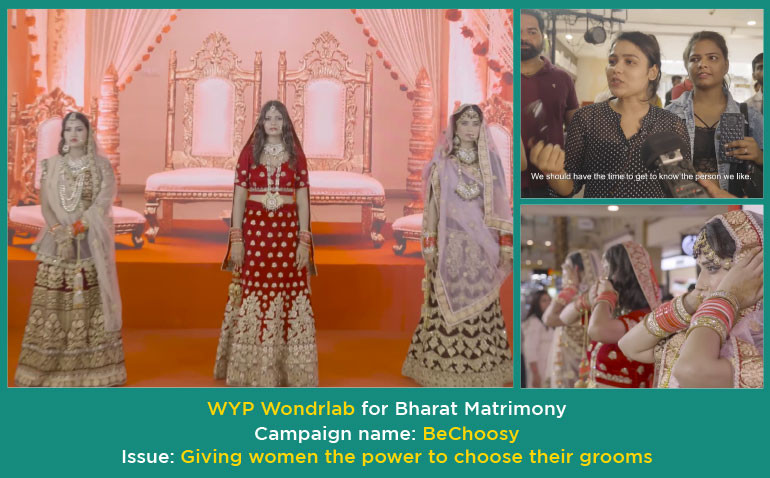 Pallavi Chakravarti, Creative Head – West, DDB Mudra says that she has mixed feelings about this subject. "Is it the need of the hour? For many ills that are deep-rooted in society, the answer is a resounding yes. But this answer in turn begs an important question - when a brand takes a purpose-led stance, does it really have any business of taking that stance? Is the cause that the brand is championing, connected to the core offering? If yes, the act is laudable, in my opinion. If not, it's an opportunistic move and yet another in the ever-growing line of campaigns that render lip-service to the issues they have chosen to bring to light."

"Let me give some examples of work that I believe have their hearts in the right place. Ariel's 'Share The Load' has kept up their narrative of equality when it comes to household chores like laundry - a relevant space for a detergent brand to occupy. Nestle's long-standing association with Nanhi Kali is another example that comes to mind, where the advertiser appears to be walking the talk. Closer home, Stayfree's 'It's Just A Period' platform is now entering its fourth year," she says.

Snehasis Bose, Chief Strategy Officer, L&K Saatchi & Saatchi says, "Audiences today want brands to take a stance, have a purpose that is larger than generating profits, that allows them to 'vote-with-their-money'. And (for certain brands) connecting with that mind-set will always be a great way to generate recall. Let's not forget the online reactions and chatter allows them to expand their reach far beyond what a paid spot on TV / social media could do."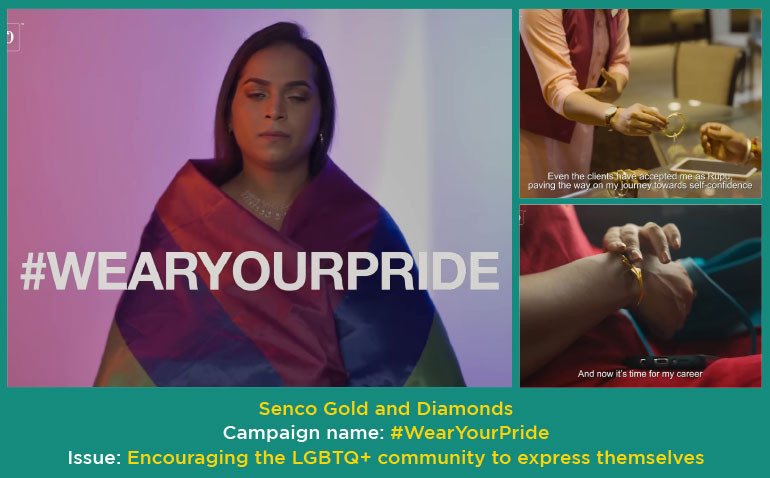 He however, says that brands need to be careful while curating such communications. He says, "There was a time when 'any publicity is good publicity' was an adage. That's no longer a fact. Brands that have been 'blinkered' in their communications have suffered substantially. Peleto, an exercise equipment company's sexist ad led to an almost overnight drop in brand value of more than £1billion. H&M, thanks to its claim of sustainability in its Conscious range, was accused of green-washing and had to issue an apology and withdrawal. Pepsi was a subject of viral trolling on social media and had to withdraw its tone-deaf ad when it used a 'privileged, white' model as the peacemaker between civil rights activists and the police."

In an article titled, '7 Fast Fashion Companies Responsible for Environmental Pollution in 2022," Earth.org listed H&M as the second most polluting fast fashion brand when it comes to textile waste, with the immensely popular Zara, topping that list. Forever 21 stood at no. 3, due to its synthetic fabrics that are non-biodegradable. Any attempt by such brands to send out a message on social issues can fall flat with consumers, when there is a disregard for sustainability.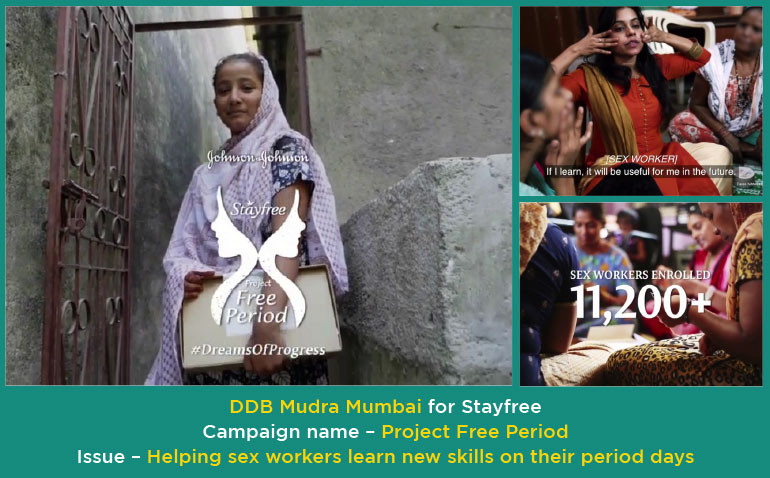 Aashutosh Katre - Director, Yellow Seed, says that woke advertising can be platform-agnostic, and if executed well, it can really catapult a brand's draw amongst the audience and attract more people, that too quite rapidly. "The existing loyalists enable amplification and circulation of such messaging and empathise with the sentiment behind the core message. It can be a short term route to connect with a certain cause or belief or some brands choose to ride this plank for the long term. The decision depends on how well the brand and the sentiment complements each other."

A huge number of brands in India are not only doing woke campaigns but also going one step beyond that for doing their bit in the society. BharatMatrimony is one such brand. Under their 'Pehle Padhai Phir Shaadi' campaign, they highlighted the need of girls' education for a happy marriage. They also supported the cause with scholarships and grants for girls in Jaisalmer area of Rajasthan earlier this year.

In a recent interview with IMPACT, Arjun Bhatia, Chief Marketing Officer, Matrimony.com, spoke about the campaign. He said, "We have always stood for happy marriages. Our philosophy is to build a better Bharat. If you have good citizens, then it leads to a better country. Good citizens come from good parenting and good parenting happens in a home that has a happy couple or a happy marriage."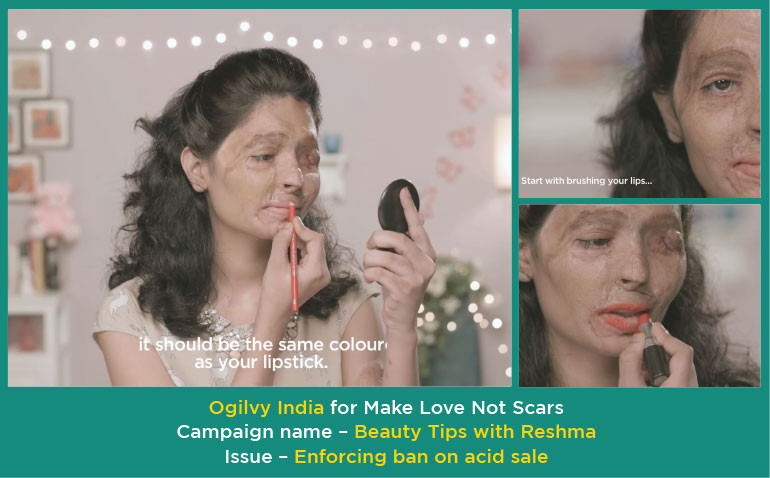 In the 'BeChoosy' campaign, they highlighted the fact that around three out of four Indian women are not free to see, meet and talk to their would be life-partners before their marriages. They took this data from a survey led by the Indian Human Development Index (HDI).

Arjun Bhatia, says, "We have been running this BeChoosy campaign since April, and are taking different topics for different communications. However, the core message of all communications is the same- equality in marriage. We have been trying to highlight the fact that during marriages, the boy's family normally has the upper hand, and the dynamics are also misused by them. We have been doing such campaigns for a long time. For example, ten years back we did a campaign which spoke about a girl who loved her job, and in her profile she had written that she would love to continue with her job after her marriage."

Dabur India Ltd. has also been doing campaigns around social causes for the past several years. In their latest Durga Puja campaign, Dabur Red Paste conveyed the social messages such as not littering the neighbourhood, following the traffic rules, respecting elderly people, etc.

Harkawal Singh, Marketing Head - Oral Care, Dabur India Ltd says, "Today's youngsters are far more socially and environmentally conscious. So, they see if the brand also resonates the value system that they want to build upon or they believe in."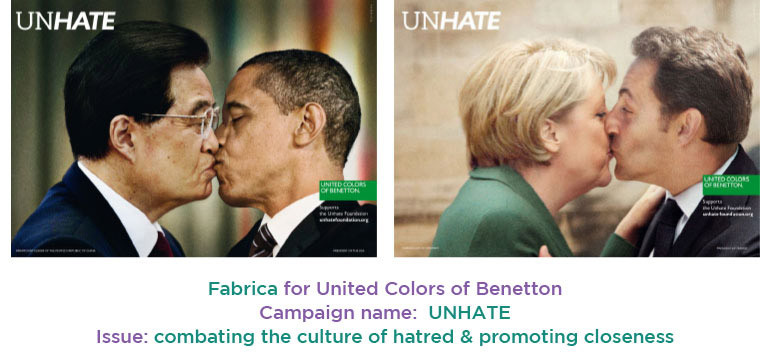 Singh says that they too go beyond the campaigns and take on-ground initiatives. "When we talk about women empowerment, we also take other measures in that direction. For example, we develop changing rooms at Kumbh Mela so that the women who take bath in the river can go and change their clothes in those rooms. When we talk about taking care of the elderly, we also conduct health camps to provide the pilgrims with basic medical treatment and massage, free-of-cost at different pilgrimage sites. We are doing this sort of consumer activation under our CSR initiatives."

Amit Wadhwa, Chief Executive Officer at Dentsu Creative India says, "If the brands go ahead and try to solve an issue, that's definitely good. But they cannot do that every time. However, even if they can create awareness about the issues with their campaigns, that is also a success. Because a possible outcome of such efforts is changing a few mindsets and that is also as important as solving the issues."

"Digital is the best medium for this for three reasons. First, it is getting more and more traction now. Secondly, it is not very expensive. I know, that's not a good yardstick, but that's the reason why several brands use these platforms. Third, things can be shared easily on digital. Television is yet another good platform. Some brands use Radio also, but not so much."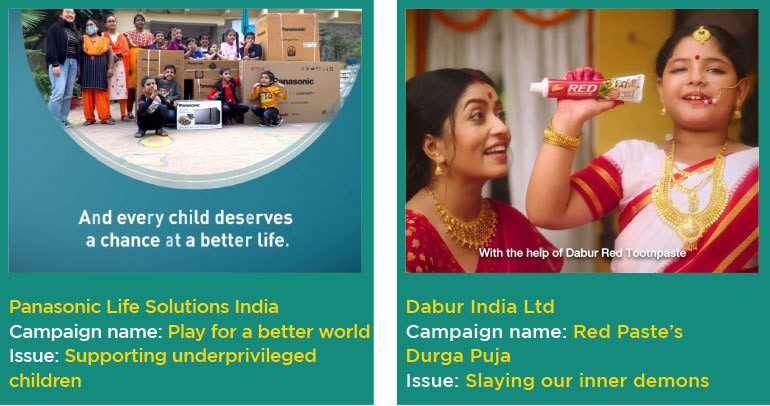 Deepti Karthik, Senior Vice President Marketing at DaMENSCH says, "For us, our campaigns are the fundamental philosophy of the brand. In our campaigns, we always advocate alternative masculinity. It means, men need to have confidence in their skin, colour and sexuality, or be comfortable with themselves. Secondly, men should support other men irrespective of their sexuality, religion, colour etc. Third, it's about men being there for women and not being in favour of violence. One of our recent campaigns #TrueShades, talks about being comfortable with one's own skin. We featured five influencers in it, and one of them has Vitiligo. Another 17-year-old guy from Tamil Nadu talks about how he was bullied for his skin colour and how he turned it to his strength. Another influencer has skin issues in the form of acne. Another had some body issues and decided to change the body itself."
She says, "There are always two kinds of ads. First, the ads that are critically acclaimed and bring awards. Second, the ads that bring business. It's a sweet spot when an ad serves both the purposes, and that's probably ideal."

Shirish Agarwal, Head - Marketing Communications & Brand, Panasonic Life Solutions India says, "We believe in creating a better world for all, and hence we focus on creating purpose-driven campaigns demonstrating our meaningful innovations. As a brand, we are committed to such initiatives, and have engaged with them for a long period of time. For example, we have an ongoing sustainability programme called, 'Harit Umang,' wherein we plant trees across the country every year. So far we have planted over 1 lakh trees and the count goes on."

"Last year, we introduced the #PlayForABetterWorld campaign ahead of International Children's Day, to help build a better tomorrow for underprivileged children. According to a study published in The Lancet, around 1.2 lakh children lost their primary or secondary caregivers in the past year due to the unprecedented times. Through this campaign, we used the power of gaming for social good and encouraged consumers to be a part of a collective effort to help build a better future for underprivileged children. On reaching 1 million score points, we donated our entire range of appliances to NGOs KHUSHII, Salaam Baalak Trust, and SOS Children's Village India toward creating a better life for the kids," he said.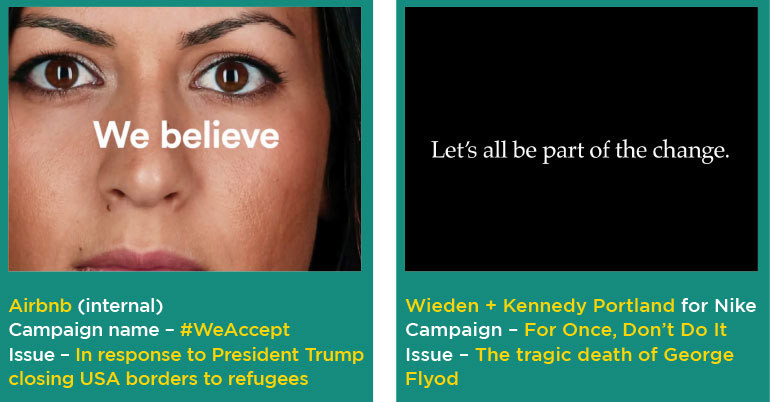 Sukesh Nayak, Chief Creative Officer, Ogilvy India, is of the opinion that doing good is not a one-off thing. He says, "It must be a consistent part of your brand speak. So, building on our generosity platform, this year, the Cadbury Celebration campaign is going beyond the small businesses. It is an effort to give hawkers, ones with no shop, a permanent virtual shop to sell their products. To execute this idea, Ogilvy partnered with DeltaX to develop a tech platform which can help connect buyers to hawkers near them. We hope this tech enabled solution connects at an emotional level with millions of our customers, making them scan the box to connect with hawkers near them and help make their Diwali sweeter too."
Senco Gold and Diamonds is yet another brand that is always doing woke advertisements. In June they launched the #WearYourPride campaign to encourage LGBTQ+ community, and to celebrate equal rights for all genders. In that campaign they presented the real-life story of Rupu, a trans-woman, who has been working in their sales department at the Camac Street showroom in Kolkata for the past five years.

Suvankar Sen, MD and CEO, Senco Gold and Diamonds, says, "In today's time, when there is so much clutter around us, these ground breaking content driven advertisements count. The intention should not be to create controversies and hurt sentiments, but to inspire everyone to look at the better and beautiful side of humanity. That's how brands get built. We focus mostly on digital platforms for our campaigns, with print, outdoor, and TV as support platforms."

Siddha Jain, Chief Business Officer at Bombae (by Bombay Shaving Company) says, "The real shift happens when 'cause' moves to 'purpose'. That's when you can create systems and consistency. When you do that, it becomes ownable and memorable."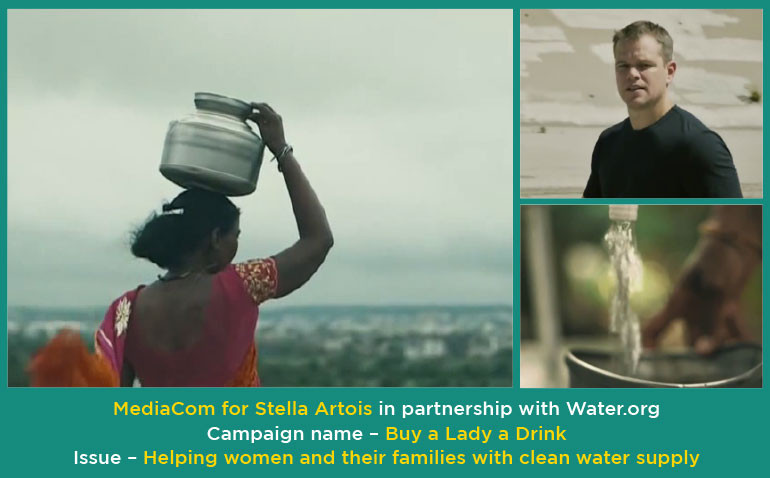 For creating awareness on menstrual cups, Bombae recently did another campaign #SayYesToTheCup, "There's a lot of myth and misinformation around menstrual hygiene, especially in a country like ours with a variety of socio-cultural beliefs. However, as a brand committed to offer better solutions to women - this becomes more than a cause for us. It becomes a process to understand scientifically, physically, psychologically and culturally the needs and wants of women to have better measures (or products) for menstrual hygiene. The menstrual cup is one such outcome of this deep understanding and empathy," says Jain.

While it is true that an issue-based advertisement can have a remarkable impact in society, moulding minds, and creating awareness. Its purpose, and result needs to be weighed. It should not be misconstrued as an act of selflessness. After all, brands are putting out advertisements to increase sales, and to create a brand image. Luckily, for us in the age of the internet, a YouTube comment is often an indication of how such advertisements are perceived by consumers. Advertisers should take the cue, because, in most cases, any publicity is not good publicity.