The greatest gift that Digitalisation has given us is perhaps, freedom, and unlike the political or social kind, this one did not cost much. In terms of business, this new-found freedom has reverberated through the corridors of Small and Medium-Sized Enterprises (SMEs) the most. So now they appear as unsolicited ads on our social media, massively broadening our choice of brands. The result is an unflinching empowerment, allowing SMEs to share a platform with big legacy brands. Because in Digital, size, does not matter.

In India, MSMEs have been contributing around 30 percent towards the total GDP in the last few years, creating employment for nearly 110 million people in manufacturing, trade and other services in 2021-22, compared to 51.057 million in 2014-15. So, due to the value-addition and high employment generation share, they are rightly considered to be the backbone of the economy, or the 'catalyst of economic and social development'.

Of late, the small and medium sized businesses have been investing heavily on Digital to increase their reach and create brand awareness. In the recent past, we have witnessed many successful new-age digital-first brands, be it Zepto, Licious, Fresh To Home, My Glamm, Sugar Cosmetics, Mamaearth among others, go the Digital way. Hence, a pertinent question that comes to mind – are SMEs the new growth engine for Digital?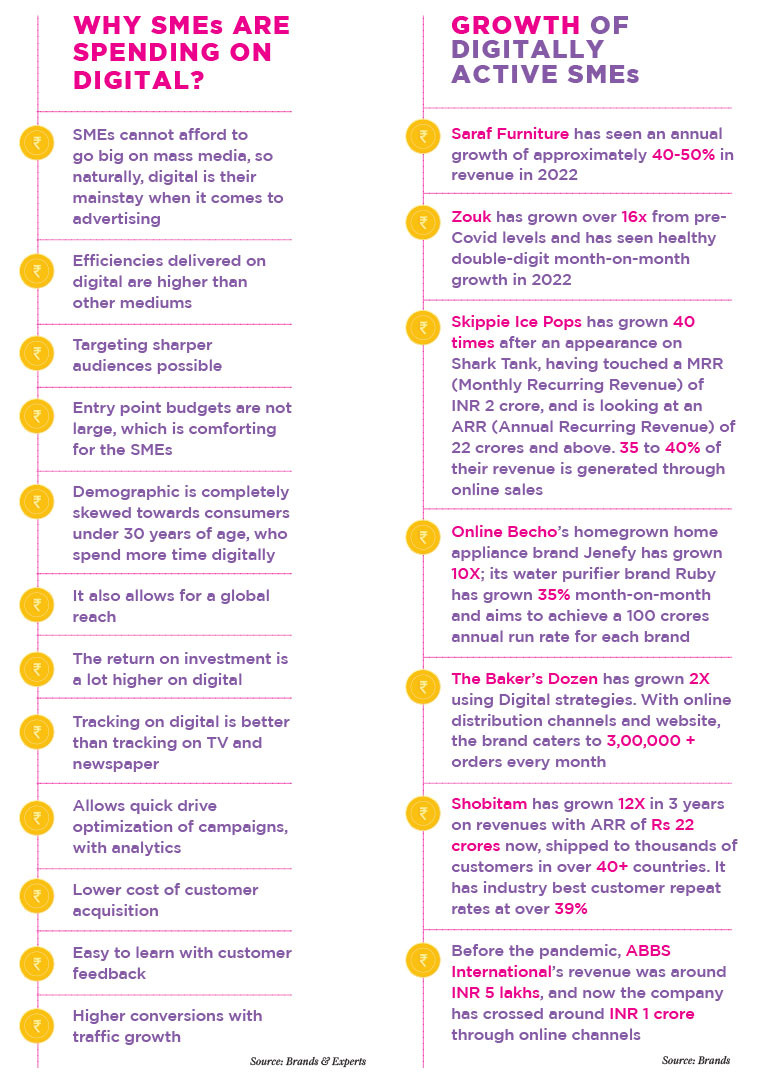 WHY SMEs ARE SPENDING ON DIGITAL?
As Digital mediums offer low-cost implementation, versatility, and the freedom to experiment, many small businesses have now taken the Digital route. The medium is being extensively used by MSMEs these days, and for good reason. It effectively takes away the grind of other mediums, and advertising on Digital does not require a lot. To put it plainly, you can promote your brand today on Digital medium without any professional help. Although its effectiveness can be debated sans a professional touch, but nonetheless, you can reach out to a wide number of people.



Highlighting the multiple reasons behind SMEs investing on Digital, Rammohan Sundaram, Country Head & Managing Partner – Integrated Media, DDB Mudra Group shares, "First, the government has enabled a big waiver to SMEs on GST. Earlier SMEs were subjected to mandatory registration and requisite GST, which now does not exist for selling online and any interstate sales. This is a big booster, which naturally means more money for marketing. Platforms such as Google and Meta help in discovery, while Amazon and Flipkart help in ensuring Digital distribution in a big way, reducing a whole lot of costs for SMEs. Therefore, it is a lot more profitable. Then there is Indiamart, which is an end-to-end destination for SME brands to thrive on. We also have ONDC levelling the playing field. So, these are massive boosters for growth of SMEs in India."



"The most important reason why SMEs are spending on Digital is the pressure of short-term performance. SME brands want to scale up faster, but in a cautious manner. The revenue earned is reallocated for marketing. Most of them don't have any runway beyond a few months. Digital facilitates performance and measurability. While OTT and traditional are good for brands having a clear long-term view, most SME brands have not evolved to that life stage yet," opines Abhik Santara, Director & CEO, atom & Founding Partner, by The Network.

Santara gets a front-seat view and insight into SME brands, as atom handles brands such as Setu, Nature4Nature, Vector, Hampa, etc. He further adds, "The good part about the work on SMEs is that we are not stuck with formats. We keep experimenting a lot. SME brands are not tight fisted with brand manuals and tonality. But that doesn't mean we play blind. We have a proprietary strategic tool - 'Six By Six', which helps us divide short term, mid-term, and long term campaigns with very clear KPIs. It further classifies the brands on the basis of their life stage – challenger brands, established brands, or new entrants."


Shetal Shah, Co-Founder, TheBagTales talks about how brands harnessed the power of digital during pandemic lockdowns when other mediums were restricted. "When offline events and pop-ups were not taking place during lockdowns, we moved to influencer marketing and used Instagram as a platform to connect with our audience and to reach out to a larger set of people."



"Organic cosmetics or foods have seen exponential growth on Digital platforms, with brands like Iyal, Vilva, and Avaram using their strong presence on Digital platforms to sell products with a rock-solid brand ethics. The demand for healthy snacking that popped up during the pandemic led to brands like Snackible, and The Whole Truth Foods increasing their presence online, and on e-commerce sites as well. Brands like Fully Filmy, The Souled Store, and Bewakoof use a mix of Digital media (such as, user-generated content, reels and contests), along with optimised keywords on search engines, to sell their products, which are mostly based on film and television merchandise," shares Himanshu Arora, Co-Founder, Social Panga.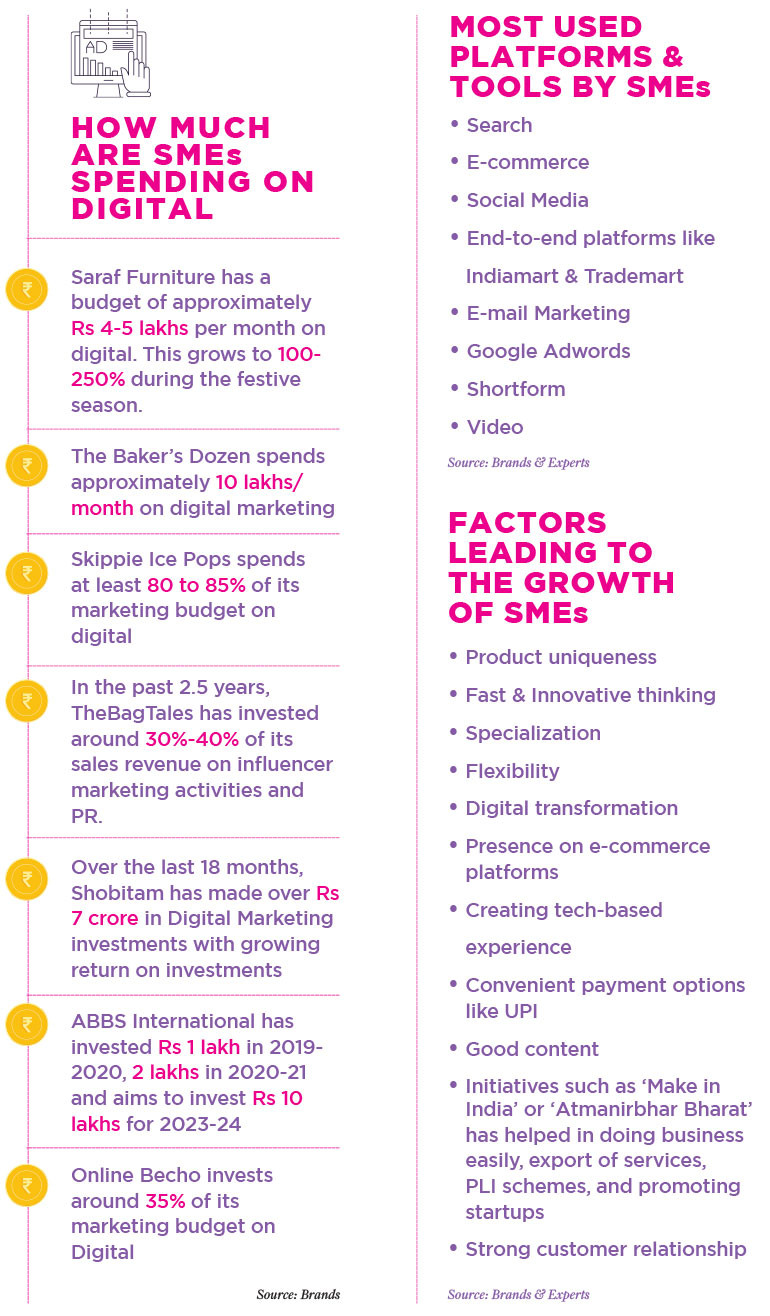 IMPACT ON DIGITAL ADVERTISING
According to the Pitch Madison Advertising Report 2023, AdEX in India is expected to grow by 16 per cent in 2023, more than 5 times higher than the global AdEx which is predicted to grow only by 3%. The report also stated that 58% of total AdEx growth has been contributed by the digital sector that has grown by 35% in 2022, and is expected to further rise to 41% in 2023.



"Google or Meta defines any advertiser spending $1.5mn annually as an SME advertiser. By that token, 55% of digital ad revenues are contributed by SME advertisers & 45% by big traditional advertisers," observes Vishal Chinchankar, CEO, Madison Digital & Madison Media Alpha while adding that in a couple of years SME spends will go up by 8-10 basis points.

Sharing a similar estimate, Santara states that SMEs spend upwards of 55% of their budget on Digital and contribute to around 38% of the total Digital ad spends.

However, Sundaram pegs it really low, as he says, "My guess is that SMEs could contribute anywhere between 15-20% of the overall Digital advertising in India and I don't see it growing more than 5% in the coming year unless the struggle to deliver the requisite outcome is met," notes Sundaram. "Overall, Digital overtook TV in 2022, which only tells us that growth is continuing on Digital and that cannot happen with spends reducing from FMCGs and traditional torch bearers of advertising. Therefore, with that as a hypothesis, I don't think there have been reduced spends on Digital."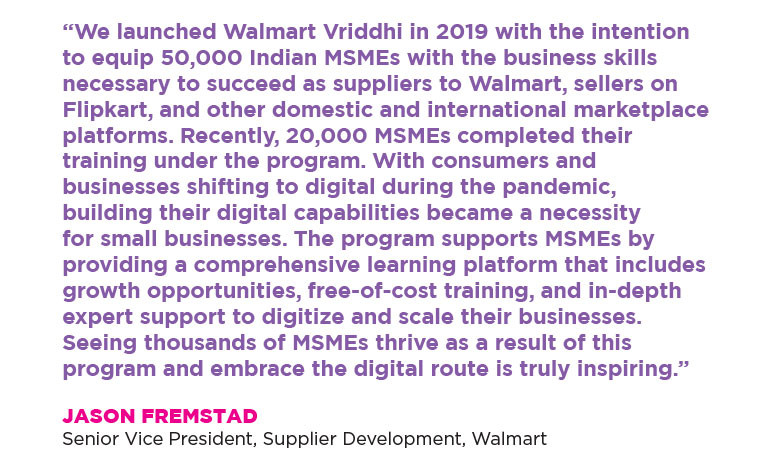 "Digital has become a huge space to drive sales because of marketplaces," says Shradha Agarwal, Co-founder & CEO, Grapes. "If I had a 100-crore marketing spend, I was previously doing only 20% on Digital i.e., 20cr, and 80cr or 80 percent was going offline. This has literally gone up to 40% for Digital and 40% on TV, and the remaining 20% on trade and BTL. Print & Radio has reduced a lot more. And out of the 40% that is being spent on Digital, around 10% to 15% goes straight to e-commerce marketplaces to drive sales. After that, they're spending a lot more on their social content as content has become the hero now," she explains.



Quoting a recent advertising report, Aejaz Khan, Chief Executive Officer, Makani Creatives explains how Digital has eliminated geographical barriers, "GroupM's 'This Year Next Year 2022' report had projected Digital ad spend to touch `48,603cr in 2022, with nearly 50% share in the total AdEx (which has well exceeded it). What is given is that now a local manufacturer in Patiala, Nasik, or Mirpur can find a national audience via Amazon/Flipkart to sell, a voice with Google/YouTube ads, a presence across relevant social handles, over and above a website or even a Meta page which has become hygiene. The typical Return on Ad Spend (ROAS) on Google is 2:1. As SMEs in manufacturing see opportunities to cut middle men and become D2Cs, they will look to Digital marketing as their mainstay. There's no looking back from here."



"At least, for start-ups and SMEs, the advertising is Digital-first, and then comes everything else unless you're really well funded. Sometimes, for small start-ups, 100% of their spending goes towards Digital media, which keeps reducing as their funding increases and they move towards ATL and media. I'll say 70% - 80% of small start-ups and SMEs are focused on Digital marketing," shares Divyesh Panchal, Founder & CEO, D2P Consultancy.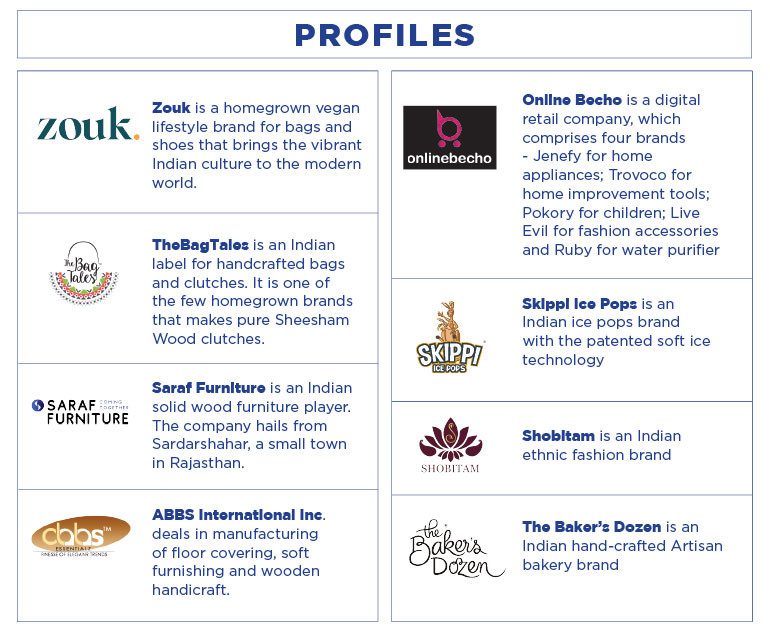 BIG BRANDS VS. SMEs
When the pandemic hit, brands, including big traditional ones and SMEs started investing big on Digital. Surprisingly, post pandemic, when everything opened up, some of those traditional brands returned to their old approach in terms of media mix, but with small variations of course. However, SMEs continued to tread down the Digital path. Now, looking at growing number of SMEs in the country and their continued patronage to Digital, it compels us to think about whether SMEs rather than big brands are driving the growth story for Digital.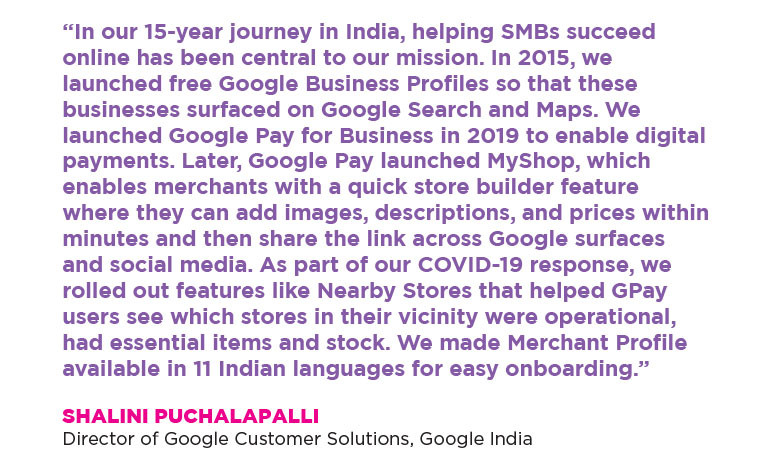 "Well FMCG and other big brands are bigger than the 19-20 levels, and we see them as major contributors to the Digital media AdEx," notes Chinchankar. "SME media investments on performance marketing have always been on the higher side, and Digital media is extremely strong on the hardworking bottom of the funnel. Digital media to a large extent has become the drip to their business. It is still under-leveraged by SMEs, but in the coming years, spends from SMEs will be much more than large advertisers. Both big traditional brands and SMEs are focused on performance marketing. Search, e-commerce, and social media are some key platforms attracting the dollars from both big traditional brands & SMEs. Having said that, big brands have been consistently investing on branding (video spends)."

Sundaram reveals that SMEs do struggle across Digital marketing, except when they are on e-commerce platforms. "Even though the SME Digital spends might have increased, their ROI isn't worthy enough for a conducive long-term sustenance," he says.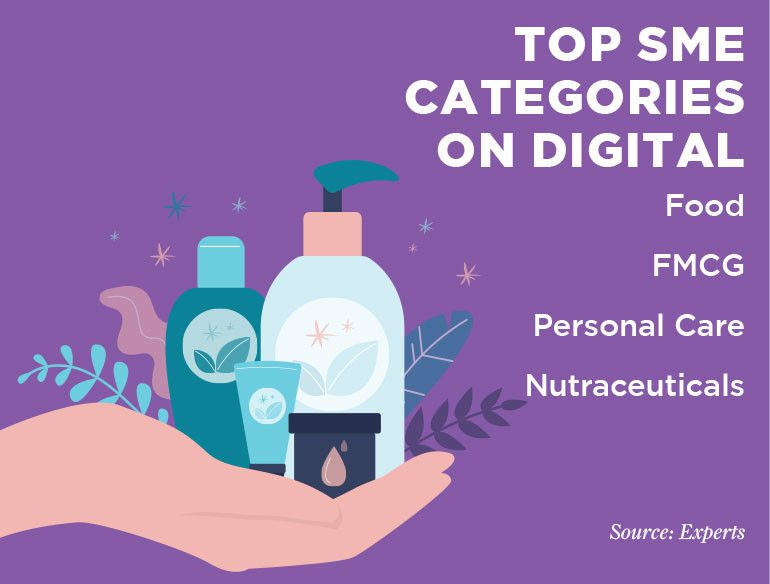 NEW AVENUES
With the evolution of Web 3.0 in progress, the world has witnessed various new technologies. As Digital takes the centre stage in marketing, many brands, be it big or small, have been experimenting with different new formats.



"We see many SME brands now entering the Digital marketing space and making use of newer formats. About 61% of SMEs invest in social media marketing currently," observes Mitesh Kothari, Co-founder and CCO, White Rivers Media. "Influencer marketing is showing promising ROIs for these brands due to its high engagement potential. Display and search ads, short videos, and email marketing also work well towards building a brand," he adds.



"Advertising in the form of content is the new normal for SME brands. There would be more than 500 million online video subscribers by FY 2023," states Rupesh Kashyap, Founding Partner & CCO, Hotcult Branded Content while adding that SME brands would bet their advertising money on short form video platforms followed by OTT along with social media and e-commerce. Elaborating on this, he says, "The massification of online video viewing has already made its inroads as an average Indian spends 70 minutes per day or 8.2 hours per week watching content on OTT. I am sure SME brands would like to take advantage of the same."

Agarwal is of the opinion that this year people will explore YouTube shorts. "The next thing that people are really looking forward to exploring is Google My Business as they want to go the retail way, and then use hyper personalised content. All these apps, whether inDrive, or Ferns N Petals, they're all using ways of hyper-personalization to create better content and better deals," she shares.

"We are looking at creating a mobile application wherein people can actually play games with Skippi, and are able to see where to go and buy Skippi." says Ravi Kabra, Co-founder, Skippi Ice Pops .

Whereas, Sneh Jain, Co-Founder and Managing Director, The Baker's Dozen says, "We have also installed an AI Ordering Chatbox on WhatsApp that has made it easier to place an order. We also have performance marketing to push our products and campaigns across online platforms. With data science projects for accurate demand forecasting, we make sure that our products are always well stocked."

WAY FORWARD
While SMEs have shown immense potential and have grown massively on the back of digital, it'll be interesting to see if they can surpass big corporations in the Digital game.



"SMEs are generally considered to be a significant portion of the Digital advertising market. About 29% of the MSEs surveyed were using Digital sales channels such as online aggregators/marketplaces, social media, and mobile marketing, before the pandemic struck. That number has shot up to 53% among small enterprises and 47% among micro enterprises," highlights Amit Singh, Director - Planning, Carat India.

"During the pandemic, Digital ad spend continued to grow, and is still seeing steady year-on-year growth," affirms Arora. "For SMEs, the target audience from tier 2 and tier 3 cities is used to television ads. Continuing the same framework into the digital space is the best formula to keep audiences engaged in the long run," he says.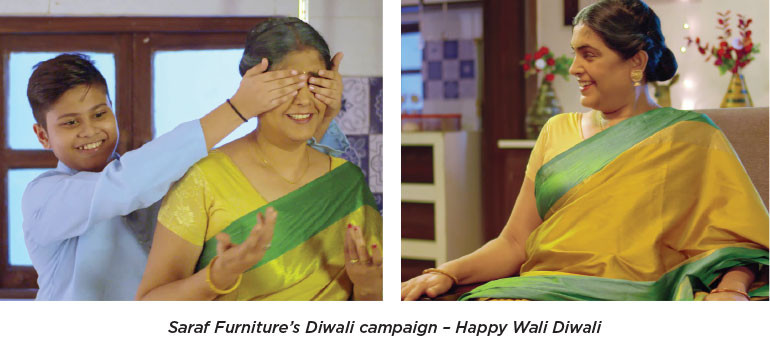 "SMEs are expected to be the next significant growth drivers for Digital categories. Given that corporate advertising is becoming somewhat saturated, SMEs would account for a substantial 40% of growth if we predict 30% of growth continuing for the next five years. They are about to create a sizeable portion of Digital advertising," projects Abhishek Punia, CEO & Co-Founder, #armCommerce.

As consumers, we aren't complaining. That advertisement we see online can sometimes lead us to a hidden gem.
---
HOW ARE SMEs USING DIGITAL?
India has more than 800 million active internet users with digital assets' reach even expanding to the semi-urban and rural audiences. With this massive reach that is ever increasing, SMEs now have the access to connect with a wider audience on all kinds of platforms. So, let's have a look at how the SMEs are fuelling their growth story via Digital.



"We are a Digital-first company. We debuted on online platforms before coming onto offline markets. So Digital is very much part of our core. We have paired up different celebrities for commercials to be run on social media and OTT platforms. We celebrate almost all festivals by running discounts on our online platform. We also invited influencers across the cities to make reels in our offline store," says Raghunandan Saraf, Founder & CEO, Saraf Furniture.



"Baker's Dozen has used social media for targeted and cost-effective marketing, with seasonal activities and collaboration with influencers across India to amplify product range and gain maximum traffic," says Sneh Jain, its Co-Founder and Managing Director. Running contests and giveaway activities to keep up the newness while posting recipe reels to make the page more interesting, is what the brand does for engagement.



Disha Singh, Co-founder and CEO, Zouk, says her brand primarily uses Instagram and LinkedIn for audience engagement, and she explains how the brand reached 200K followers on Instagram. "We introduced an innovative activity known as 'Zouk Spotted.' Whenever our audience spots a Zouk product in public, they post a story and tag us, which we then repost. We conceptualised several collaborations and giveaways with home-grown brands from diverse verticals to engage with our consumers, who are mainly women. We are also active in the influencer marketing and content creation sphere. All this has helped us gain 200K+ followers on Instagram."



Skippie Ice Pops creates precise creatives and Digital marketing content for the 30 plus age group who resonate with their childhood days easily, says Ravi Kabra, its Founder. "We've spent aggressively on Instagram and Facebook. We also use a lot of Digital technology in order to handle our sales and backend operations. We also spend heavily on Google ads and Google keywords, because when people try to search for ice creams, we want them to know that there's an Ice Pops brand in the market now. We'll be investing a lot more on that," he adds.



Harshal Gada, Co-founder, Online Becho says that they use various Digital channels like Flipkart, along with their own online portal to sell products. Apart from having a Facebook shop and being present on WhatsApp business, the brand also collaborates with YouTubers and influencers for brand awareness, marketing, and promotions on Youtube, Instagram and Facebook, and does a good amount of Google AdWords. "We also use software like Interact, chatbot tools, which are like plugins for all these portals. We opt for different marketing in different geographies, depending on the festival that we want to aim, and they are done by our in-house data analytics team. They monitor the ROI and see which ads are performing better to check if we are spending right or over-spending," Gada elaborates.

With the rise of e-commerce and social media platforms, MSMEs have received a further boost to scale their businesses and increase their audience base, especially post-COVID. According to BCG and FICCI report 'Riding India's Digital Super-cycle,' over 60% SMEs expect their online sales to further increase in the future.

In 2019, Walmart Inc. announced the creation of the Walmart Vriddhi Supplier Development Program (Walmart Vriddhi) to train and prepare 50,000 Indian small businesses to 'Make in India' for global supply chains. Walmart Vriddhi is actively working with India's micro-small-and-medium-sized enterprises (MSMEs) to expand domestic capabilities and participate in the global economy.



ABBS International Inc, an SME which was solely engaged in exports and offline sales prior to the pandemic, turned digital as it was the need of the hour. Its proprietor Surender Sharma shares the journey of his brand Fifth Element's successful digital outreach through Walmart Vriddhi. "In 2019, we started focusing more on e-commerce growth as both exports and the domestic market moved online because of COVID. We approached Vriddhi and received a lot of support from them to identify the product, packaging, factory setup and how to make sales as well. We took our showroom online and the digitization of our factory has helped a lot, especially sales on the eCommerce platforms has pushed us to be more Digital," says Sharma. Witnessing a 100% growth through e-commerce even during the pandemic, he has set ambitious sales targets of 100% for 2023-24 and 2024-25. "Looking at the sales growth and projections, my team of designers have identified new products to sell online through different channels in the domestic market," he says.



"Shobitam is steadily spending more of its budget on Digital marketing with high ROAS, using platforms across all channels (Google, FB, Emails and Website). We have built custom solutions to design our sarees with bespoke blouse solutions where we collect measurements digitally from customers, transmit them to our tailors electronically and deliver to our customers globally without the traditional stores and physical meetings. Our custom built 'Right Track App' has been a game changer for us to track inventory across the value chain, starting from weavers and artisans in the supply chain to quality control, catalogue, and packaging, till it gets delivered to our customers. With this level of traceability and speed, our digital marketing also emphasises that messaging to customers with global delivery in 3-7 days," shares Aparna Thyagarajan, Co-founder & Chief Product Officer, Shobitam.