Restructure, refresh and recharge – those are the buzzwords for Tim Andree, Executive Chairman and CEO of Dentsu Aegis Network, who has made shaping the 'One Dentsu' philosophy – i.e, approaching the entire organization as one group - his agenda. Even as he moves to restructure the company and align brands under broad business lines to achieve a simpler structure across the organization, Andree has his eye on the growth curve and the next pocket of opportunity, that will power DAN in a fiercely competitive media environment.
THROUGH THE THREE ERAS OF EVOLUTION
A Dentsu veteran of 14 years, Andree had a critical role in orchestrating Japanese advertising giant Dentsu's acquisition of UK's Aegis Group plc in 2013, the largest transaction in the company's history. Subsequently, he was appointed Executive Chairman of Dentsu Aegis Network, and Executive Vice President and first non-Japanese Director, Member of the Board of Dentsu Inc. In January 2019, he assumed additional responsibility as CEO of the network following the exit of former CEO Jerry Buhlmann. Talking of his new role and priorities, Andree says, "The transition has been effected very well largely because I have been with the business since its inception, for 14 years, and the Dentsu Aegis Network was born six years ago. I had always been the architect and Jerry Buhlmann was the operator, and we are now combining those roles. I am getting a lot more detailed, a lot closer to the business. The opportunity with this change coincides with the phase of our development globally, to transition into 'One Dentsu'."
Andree has seen the company through three eras... the pre-Aegis Media acquisition era, the Dentsu Aegis era and the 'One Dentsu' era. "Before the Aegis Media acquisition, Dentsu had finally decided not to rely on outside partnerships. When I joined the company, we had all these partnerships – we had 15% stake in Publicis, prior to that a relationship with Havas; we had Dentsu Y&R for many years. Then we decided to build Dentsu externally, and started focusing on the biggest markets in the world and gathering talent and building an agency presence in these markets that could compete and win. Acquiring Aegis Media was our second phase. It gave us the opportunity to build a coherent network. We went from operating in 29 markets to 145. And we had the infrastructure to really build a consistent offering across all the markets, largely driven by media, but with a really high propensity in digital. For five years after coming together, the Dentsu Aegis Network grew 2X the market growth. The next phase that we are going into is how to become one organization, 'One Dentsu' that provides holistic solutions across the core capabilities that clients are demanding to be world class - Creative, Media and Performance, Consumer Experience and Commerce, and CRM - the win, keep and grow paradigm," observes Andree.

In FY2018, the network had a slew of new business wins including American Express and Intel, while at the same time it lost a few big accounts such as Nissan, Mondelez and Amart. Meanwhile, DAN continued the spree of acquisitions that have become its hallmark, with a total of 16 new acquisitions in FY2018 - nine in EMEA, five in the Americas and two in APAC.

ADDING CREATIVE POWER TO THE EXECUTIVE TEAM
In March 2019, Andree restructured the company to add creative leadership to the Executive team. Mcgarrybowen co-founder Gordon Bowen became chief creative officer at Dentsu Aegis Network, as the group laid a bigger emphasis on creativity. Dick Van Motman, chief executive of Dentsu Aegis Network's branded agencies, became global chief executive, creative. Bowen's mandate was to "drive the overall quality of Dentsu Aegis' creative output" while Van Motman's would "develop and grow the creative proposition" of the group globally.
On expectations out of the creative leadership, Andree says, "We have realigned the organization to create not just brand leadership but actual lines of business leadership, coordinate better and build those up in a world class fashion. And then concurrent to all that, we are working on a new alignment at a corporate level with Japan. We are going to organize ourselves structurally to be more one company and go forward with the synergies and the opportunities, and the knowhow that we have developed over years in Japan, and execute them across our global markets. Conversely, the abilities that we have in digital and CRM, people-based marketing, etc., will be brought to Japan. So, the next phase is what we are calling 'One Dentsu' - approaching the organization as one group, and providing holistic integrated solutions to clients across the major markets of the world."
SETTING OUT ON THE SIMPLIFICATION ROUTE
DAN recently merged three agency brands in the UK as part of the agenda to simplify operations. So, across the network, while aligning brands in terms of business lines, are any more mergers of agency brands on the cards? "As we organize and align the brands that operate in any area, we try to work with our market leadership to decide what's the most efficient way to go to the markets there," says Andree. "In some cases, we may have to align with certain brands because it's the most efficient way and that's how we can better deliver services, but it doesn't mean we are going to go for a wholesale attempt just to rationalize brands. It's about creating coherent lines of business and making those lines of business fit. I expect more brand rationalization as a result of our focus, but it's not the sole purpose of it."
Despite challenging market conditions, DAN's focus on high growth areas such as data and technology have helped. Following the implementation of a number of global systems and platforms in FY2018, the business continues to prioritize the delivery of margin improvement.
MISSING: A GLOBAL CREATIVE POWERHOUSE AT DAN
The lines of business that DAN has across ad tech, media, creative and digital have created their own niche and are growing in a complimentary way. Meanwhile, Andree has identified where opportunity lies. "Because of competitive reasons, multiple brands are needed in a particular market-place, but at DAN, the key difference is that those brands are not meant to compete against each other for the same opportunity. That's not really how we go to market. The big opportunity for us is that we don't yet have a global powerhouse creative brand. We have the Dentsu brand which is really powerful in APAC. And then we have the mcgarrybowen brand which is more an Americas network that extends a bit. Our opportunity there is to add the new modern quick-turn creativity to our creative and content offering," Andree says. While DAN has a strong pillar in global media, he expects the other brands to allow it to diversify the business offering and give world class capabilities to clients. "We do so well in our local markets with local clients; and this new approach is going to allow us to continue to expand with global clients. We have 89 of the top 100 advertising spenders on our roster somewhere in the world. But, it's a very long tail. We have opportunities with each of them. That's where I see these brands cross sell or up-sell over time to drive further growth for us," Andree adds.
'All of our global clients are looking at India'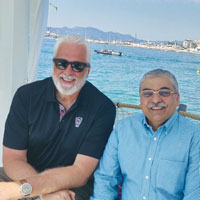 Where does India stand in the scheme of things for DAN globally? According to DAN chief Tim Andree, India is consistently the fastest growing market for the company, both because of the nature of the economy and the overall macro-economic situation in the country. "We have excellent leadership in India. We have built a tremendous team. Our business in India developed largely from the areas of digital and outdoor and creativity, because media has been a stronghold of our competitors. We saw the importance of diversifying the entire offering for our clients in delivering solutions. And we have been able to create an incredible competitor in the marketplace," he says.

Acknowledging India as one of the growth pillars for the entire APAC region, and laying out expectations from India and the Indian leadership, Andree says, "I expect it to continue to grow, and leadership particularly in the areas of digital and experience. Our creative offering in India is excellent. We expect leadership; and I'm encouraged by the performance of our Webchutney business at Cannes. For DAN, India is going to be a lead market in the future, and that's a combination of having great talent, great leadership and the makings of a real driver for growth. All of our global clients are looking at India. It's not just the India market, it's how the world is looking at India which makes it a priority for us."

Talking about India's contribution to the global network over the last few years, Ashish Bhasin, CEO Greater South, Dentsu Aegis Network and Chairman & CEO India, says, "India's contribution to the global company has year on year increased for the last five years. We have been the fastest growing agency in India, and India is one of the fast growing markets; so in our network, we have been one of the fastest growing major markets. We have also consistently met or exceeded the tasks and targets set for us. India has emerged as one of the very robust and solid operations in the DAN network, and we are very proud of that. I have always believed that India has the potential to be a net exporter of talent because the quality of our managers is superb. Going forward, India will play a bigger and bigger role both business-wise as well as in adding to the talent pool of the company."

According to media reports, DAN saw total billings of over `6,000 crore in India in 2018, with Digital contributing nearly 50% of the total. The business has grown tremendously on the back of acquisitions in recent years and the latest in the line-up is picking up a majority stake in Ugam, a data and analytics company, to join Merkle - a data-driven, technology-enabled, global performance marketing agency, part of DAN.
Recent campaigns IN THE NEWS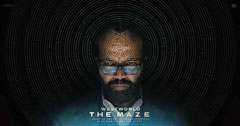 360i's Grand Prix winning work for HBO's Westworld. The most ambitious voice skill from conception to production in three months - that's what 360i delivered for HBO. 'Westworld: The Maze' is a voice-controlled, interactive game where players create their own adventure, navigated purely by voice, as they choose where to explore next and interact with characters. The voice experience involved 11,000 lines of script, more than 60 storylines and 36 actors, including show stars Jeffrey Wright and Angela Sarafyan's. The game garnered more than 500 million earned media impressions and users spent an average of 14 minutes immersed in the experience.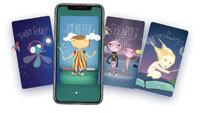 mcgarrybowen VW 'Road Tales' an innovative campaign to get children off the screens with a location-based audiobook app. ACHTUNG mcgarrybowen developed an app that mapped out every ordinary object found on every Dutch highway, such as tunnels, windmills, gas stations, and electricity poles? (scanning over 5000 kilometers of tarmac) and turned these into a unique story using a custom developed story engine. The campaign won 7 awards at Cannes Lions 2019.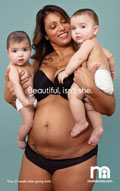 mcgarrybowen Mothercare #BodyProudMums took the bold step of smashing advertising and social media conventions of only showing perfect snapback bodies. Showing instead the reality of the postpartum body, in all of its different glorious manifestations. The campaign gained 50x ROI on reach with a total of 787 million total impressions. The campaign led to an uplift in brand metrics: 19% uplift in "Mothercare is a brand that cares for parents" 18% uplift in "Mothercare is a brand I love". Finally a +2.8% market share increase from the period immediately before the campaign.

Isobar China Gold for KFC with 'KFC Pocket Store'. How to make KFC accessible when you only have one physical store for every 240,000 people in China? That was the problem that Isobar China Group Shanghai solved to pick up Gold in the Creative eCommerce Lions with its "KFC Christmas Pocket Store". These pocket-sized stores, built in WeChat, increased KFC's total stores in China 345 times and at the peak of the campaign had 2.6 million daily users.



KEY GLOBAL CLIENTS
ABInBev, American Express, GM and Microsoft. In India, clients include the Indian Premier League and Subway India.

THE ONE DENTSU PHILOSOPHY
One Dentsu is under-pinned by increased integration and synergy between Japan and Dentsu Aegis Network, built around a shared passion for client-centricity, innovation and creativity.

TOP 5 MARKETS
Dentsu's top five markets are the UK, US, Australia, China and Japan
">

">ON SIR MARTIN SORRELL's S4 CAPITAL
I watch what Martin says and does. I wonder why he so compliments us these days. Every time it seems like he goes out to tell everyone that Dentsu has the model that they are trying to emulate, and that S4 is really the closest to Dentsu. I don't see it that way. I see us as very different, but I am appreciative of his compliments of Dentsu in recent years. I just don't know what his motive is.

ON ROLE OF CONSULTANCIES IN ADWORLD
Our industry's real capability is deep knowledge about the consumer and the ability to execute, whereas the consultancies have always been much more at the 'C-suites' level, advising them how to do something, or really how to be more efficient but not necessarily how to execute through the line.