Earlier this year, the release of the Indian Readership Survey (IRS) 2017 stated that newspaper readership had grown by 9% in the last four years, despite what naysayers have been saying about the eventual death of Print. It put most debates to rest, and reiterated the power of the Print medium in India, even as Print readership continues to shrink globally, giving publishers, especially the regional ones, enough reason to cheer.
However, while IRS painted a positive picture around the growth in readership, various reports on annual ad spends show the Print AdEx growing at a very low rate. The Pitch Madison Advertising Report 2018 stated that the Print market was expected to grow by 5% to come close to Rs 20,000 crore, and that regional publications would lead this growth, which clearly exhibits the confidence that advertisers continue to show in the vernacular Print medium.
We spoke to a few top marketers in the country, to get a sense of why they continue to find value in Print. What we got was a list of really interesting campaigns that these brands have come up with in the recent past, that have not only helped them grab eyeballs but have also helped them make unprecedented impact.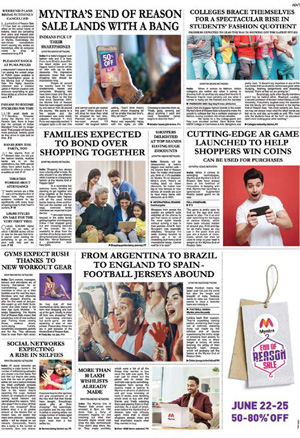 Take for example Myntra's flagship End of Reason Sale (EORS) campaign launched in June this year. In a unique innovation, the brand placed a jacket ad on one of the leading newspapers in the country. What's innovative about that? Well, the jacket ad looked exactly like a regular front page. It had various news items, but the catch was that, all the 'news items' spoke about EORS, Myntra and the brands that were going to participate in the sale, along with more news items about how kids were missing college so that they could shop during the sale. What effect did it have on the brand? Says Gunjan Soni, Chief Marketing Officer, Myntra and Head, Jabong, "This innovation made waves for us. A lot of people thought it was real news that they were reading. Although we had taken the entire jacket, we had constrained the real ad to the right corner. So visually, it looked like a regular front page of a newspaper. It took people around 15 minutes of reading to realize that it wasn't actually news but an ad."
The campaign helped the brand drive conversations around the sale, with a lot of wordof-mouth. Soni elaborates, "This campaign gave us an almost half-day traffic peak versus the usual Print bumps that usually last between half an hour to an hour. And the peak was actually 2x of the regular peak that we usually get, so it was a really effective innovation. And increasingly, that's the journey we are taking – we are using short format Print campaigns as reminders to complete our media strategy and then looking for really innovative ideas to be able to get disproportionate ROI and word-of-mouth."
Consumers have a tendency to block ads on mediums like Digital, or simply switch channels in the case of TV. However, owing to the tangible nature of the Print medium, campaigns can have a great impact on target audiences of advertisers.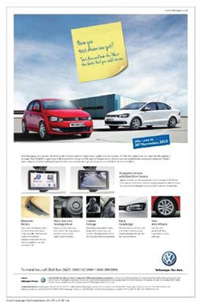 Agreeing with Soni, Sanjay Gupta, Head of Marketing, Uber says that Print is important for the brand as it is one of the best mediums to create a buzz around any new campaign. Citing the example of Uber's recent campaign featuring Virat Kohli as the face of the brand, Gupta says, "It is a great medium to launch a campaign and get the desired impact. We launched our recent brand campaign, 'Badhte Chalein', with a Print ad and it created the buzz that we needed. With a great creative and relatable copy, it was interesting to see that the Print ad got people on social media talking and sharing it. Print still plays a good role in creating the relevant reach for anything that is newsworthy, fresh and high impact."
Fast-moving consumer goods (FMCG) brands that are the biggest advertisers on Print, and continue to drive growth for the medium. According to Sunil Kataria, CEO - India and SAARC, Godrej Consumer Products Ltd, Print continues to hold an important position in their media mix because of its reach. Giving an example of how they will use Print for their recently launched product, Protekt Mr Magic, Kataria says, "We have recently launched Protekt Mr Magic, a unique, innovative offering that we think has the potential to disrupt the liquid handwash category in future. Since it's a mass product, we are trying to create a mass disruption of reach and awareness. It's a powder to liquid product, a first-of-its-kind, which would require educating consumers. Print helps us give a visual element, which is a very important piece in the whole marketing plan. So for this product, while we will go big on both TV and Digital, we will back that up by using Print."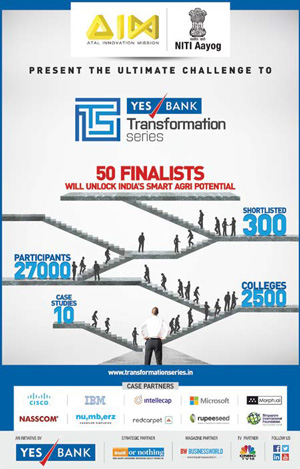 In 2010, Volkswagen came up with a campaign that would go on to become one of the most innovative ad campaigns ever created in the Print medium. They pasted voice-recorded devices on two English dailies for the Delhi, Mumbai, Bangalore, Pune and Chennai markets, playing the audio version of their advertising for their offering, Vento. Media reports suggest that the campaign took six months for the brand to execute, and cost them close to Rs 5 crore.
Eight years later, Volkswagen continues to give a lot of importance to the medium. Stating his reasons, Bishwajeet Samal, Head of Marketing, Volkswagen Passenger Cars says, "Print has always played a critical role in our media mix, due to its immediacy and scalability. It allows you to focus your reach to a targeted segment with a very localized approach, that also enables you to adapt your communication in region-specific languages. The medium is still considered the most credible form of communication and holds the exclusivity for larger brand campaigns and tactical communication for organizations. For Volkswagen, it's an integral medium while planning our annual media investments."
However, while a lot of brands continue to invest in the Print medium due to its reach and the loyalty among certain sections of consumers, many marketers feel there's a need for the medium to embrace technology and innovation, to not only help it stay relevant but also to offer marketers new tools to work with. Talking about the importance of innovation, Soni says, "Print is a fairly overused medium. So if you keep doing the same things, while you will be able to convey your message, you will not be able to create an impression."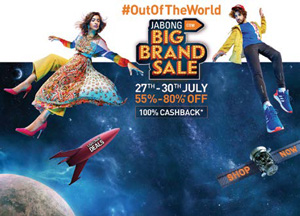 Amit Shah, Senior President & Chief Fintech Officer and National Head, Corporate Marketing & Communications, YES Bank concurs. "There are several innovative formats in Print that have been successfully experimented with over the years with brands delivering multi-sensory experiences. With the advent of Digital media, the scope for Print ads will only increase. The need for Print and Digital to complement each other to amplify and measure investment effectively is a very well accepted idea now. Digital interfaces will be developed specifically for Print and vice-versa in order to give a seamless experience to customers/prospects," he says.
While debates around the future of Print as a medium will probably not die down anytime soon, the fact that new-age brands like Uber and Myntra are choosing to use the medium, and come up with innovative campaigns to garner maximum ROI for their campaigns, is proof that Print is here to stay.

"Print is a great medium to launch a campaign. We launched our recent brand campaign, 'Badhte Chalein', with a Print ad and it created the buzz that we needed."
SANJAY GUPTA
Head of Marketing, Uber India

"Myntra's End of Reason Sale innovation made waves for us. A lot of people thought it was real news that they were reading. Visually, the ad looked like a regular front page of a newspaper."
GUNJAN SONI
CMO, Myntra and Head, Jabong
HAS THE SCOPE FOR INNOVATION BEEN FULLY EXPLOITED?
Talking about creative innovations in Print campaigns, the medium is increasingly being used for tactical advertising rather than creating an emotional connect with brand consumers, feel industry experts. "Print is still definitely relevant, and brands are still spending a lot on the medium. Unfortunately all the work done on Print is tactical, without creating emotional connect or without doing something innovative or thematic. For example, as soon as Diwali comes, you'll see 16 pages of Print ads, it's a massive fight for the cover pages of newspapers and magazines, but look at the content in it. The world is talking about content. If content is what is relevant to consumers, isn't it relevant on every medium? Somewhere people forget that content can play a very important role in a medium like Print. Suddenly, when it comes to Print, they think it's tactical, it's rational but it's not emotional. That's absolutely wrong. Yes, I agree that you can't do long copy ads when we are living in a world where consumers have only three seconds to interact with the medium; but if you have something interesting to say, consumers will spend time on the medium," says Santosh Padhi, Co-founder and Chief Creative Officer, Taproot Dentsu.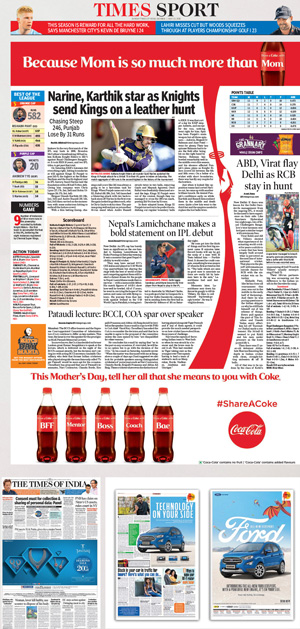 Nandan Srinath, Director- Response, Bennett, Coleman & Co Ltd. says they came across similar observations a couple of years ago when they met advertiser representatives and creative agencies and launched programmes to address their concerns. "We met a lot of client representatives and a lot of creative agency partners about 2-3 years ago to do a deep dive to know what was ailing the mediamen, what can help responses of clients to improve, and therefore ROI to improve. And not so much to our surprise, we realized that the best of the creative community is not involved in doing Print advertising. Print is being relegated to almost the juniormost levels in creative agencies. So, that was one observation why the quality of creativity in Print had sunk to such depths that advertiser response beyond a point will not improve unless quality of creative improves. The other observation was that both creative agencies as well as our brand partners were not aware of the possibilities of innovation in the newspaper. That is when we started two programmes – one, the Power of Print aimed to bring excitement back into Print creative, and the other one, going to creative agencies and showcasing all the possibilities of innovation in newspapers," he says.
"My strong belief is that people have lost patience and passion with this medium, they're not experimental with Print anymore and they are not pushing enough. There's a lot to be churned out on this medium, if you give it time and do justice to it. Why are we treating our consumers as machines? All we need is for two brands to create an emotional journey on Print, and then the whole universe of brands will follow suit," adds Padhi.
Though a few brands have used innovation in Print quite effectively, it requires time and does not come cheap, says Navin Khemka, CEO, MediaCom South Asia. "Innovation in Print also is not cheap, because you are trying to disrupt something which is costly to do, and which is not so easy. Therefore, one needs to be very careful while innovating with Print; make sure it is obviously tying in with the brand philosophy, and it is tying in with what the brand is trying to say, only then it will work. Also, gimmicks do not make sense for a medium like Print because at the end of the day, you would like to build impact and credibility," he adds.
WHAT PLAGUES THE PRINT INDUSTRY?
Rising cost of newsprint, the depreciating rupee, lack of industry-level measurement, four-year data dark period due to delay in IRS and publishers' reluctance to invest in cutting edge research have impacted the Print medium Newsprint cost, which has increased about 3050% in the last four quarters, has been putting tremendous pressure on the margins of the Indian publishing companies. This cost, which constitutes 28-32% of revenue earned by a newspaper publication company, is likely to touch $850 per tonne in the next quarter. Publications have been trying to mitigate the impact of this rise in cost by bringing in efficiencies and cutting down on costs across all functions including manpower. The industry had seen such a rise in 2008-2009 and after a decade, is seeing it peak again; however the difference this time around is that the print industry growth is almost flat due to tepid market conditions, the impact of demonetisation and GST implementation as it continues to grapple with the onslaught of digitisation.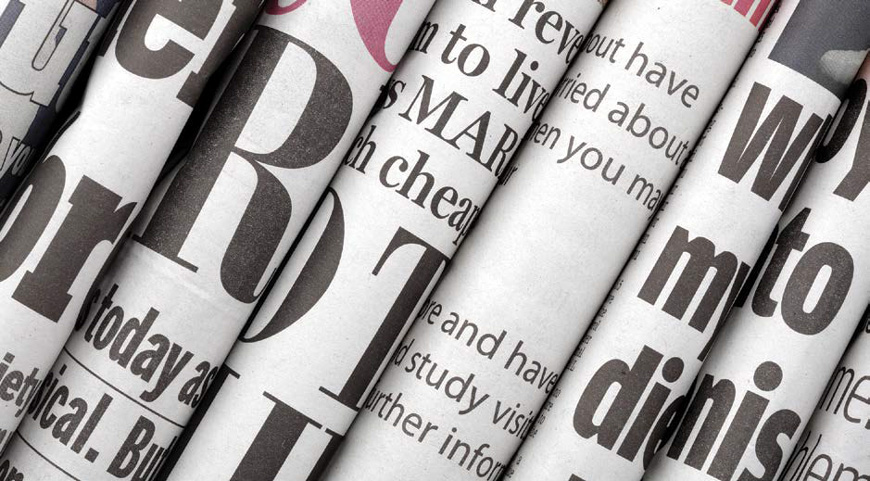 The depreciating rupee is also putting pressure on the margins of Print companies. "Everyone understands that there is price inflation across categories every year and this has to hold true for print publishing as well. On one hand, our input costs has seen a sizeable increase over the years whereas our yields have not. Here it is important to point out that over the last three years, the cost of newsprint has gone up by 55% and the value of the dollar relative to the rupee has also gone up more than 10% in the same period (most of our newsprint is imported). So, the cost of newsprint which forms the largest chunk of our operating costs has increased by about 70%. For every 50 paisa increase in the exchange rate, our printing cost goes up by about Rs 2.5 crore," says Varghese Chandy, Vice President, Marketing, Advertising Sales, Malayala Manorama.
AT A CRUCIAL JUNCTURE
"Today, we are at a crossroads for Print advertising. In their quest to justify the marketing spends and tie it closely to relevant sales outcomes, marketers are seeking industrylevel measurements for readership and engagement.
Unfortunately, the Print industry has not invested in these and therefore the currency to compare apples-to-apples for making informed decisions is simply not present. On the flip side, Print is the most trusted medium today and there are studies to show that Print advertising drives higher ROI for short-term tactical campaigns, even more than TV or Digital. I think marketers would welcome clarity to help them decide the 'when and how' of Print advertising to deliver better ROI for their respective brands," says Sathya Sriram, Head of Strategy, The Hindu.
Print suffered because there was no research for a long time. The IRS came out after a gap of four years. The very fact that the readership survey came out is a good thing for Print and hopefully if it keeps coming out regularly, that will bring it back in focus. "Sometimes, publishers underestimate the importance of research, and my only word of advice would be that they need to put in significantly more effort in making sure that good quality, consistent research data is available because that will help buyers and planners of print take much more informed decisions. In fact, about half a generation of planners have grown up in the industry without learning to use IRS or Print data. Even now, a lot of the youngsters in the industry don't know how to get the full benefit and value out of it. So, if the publishers consistently invest in good quality research data with software backing it, I think that will be the biggest boon that Print can see. Luckily we have the world's largest readership survey done in India, through the IRS. So, if the focus is on making sure that the IRS is of good quality and constantly improving, that in itself will give a big fillip to Print," says Ashish Bhasin, Chairman & CEO-South Asia, Dentsu Aegis Network.