BRAND: HDFC Life
#BounceBack
CREDITS
CEO, PUBLICIS COMMUNICATIONS AND LEO BURNETT, SOUTH ASIA: ANUPRIYA ACHARYA
MD – INDIA & CCO – SOUTH ASIA, LEO BURNETT: RAJDEEPAK DAS
MD – INDIA & CSO – SOUTH ASIA, LEO BURNETT: DHEERAJ SINHA
CHIEF OPERATING OFFICER – WEST: RAKESH HINDUJA
EXECUTIVE CREATIVE DIRECTOR: MAYURESH DUBHASHI
CREATIVE TEAM: RUCHA RAO, VIVEK KAUL, ANUPAM MENON, RACHITA KARNIK, SACHIN PARDESHI
PRODUCTION HOUSE: EQUINOX FILMS
DIRECTOR: NITIN PARMAR
AGENCY
This campaign takes forward the 'BounceBack' narrative. Failure is one of the most important teachers of life but we often shy away from talking about our failures. Through this campaign, HDFC Life adopts a refreshingly different and bold perspective and takes a stand to not only secure your loved ones financially but also emotionally to deal with failures.
RAJDEEPAK DAS
Managing Director India & Chief Creative Officer,
Leo Burnett South Asia
CLIENT
Preparing the young generation to face challenges and pressures, in order to do well and live a life of pride, is an integral part of parenting. Especially when we often see students struggling due to academic, parental and peer pressures. Support from the family is what one counts on, to bounce back from setbacks. We have tried to portray this through the ad film.
PANKAJ GUPTA
Executive Vice President (Sales) & Chief Marketing Officer, HDFC Life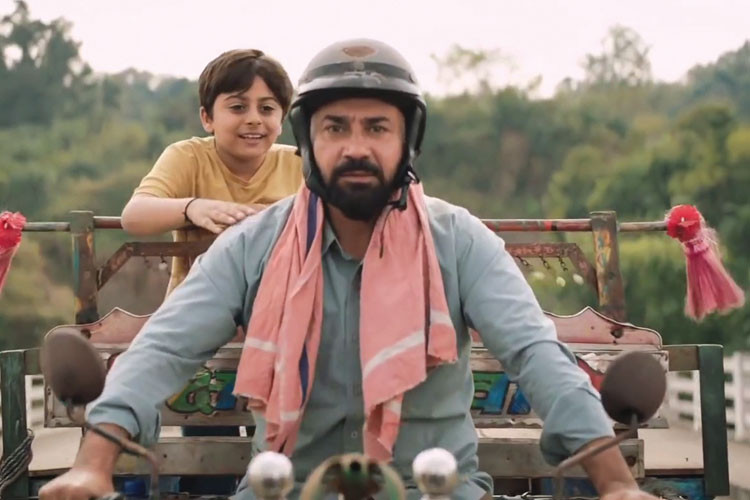 BRAND: Vedanta Resources
Kabhi Socha Hai Kya
CREDITS
AGENCY: MCCANN
CREATIVE TEAM: PRASOON JOSHI, ABHINAV TRIPATHI, RICHA AGRAWAL, KAIZEEN VANKADIA
ACCOUNT MANAGEMENT: DIVYA SETHI, NICOLE D'SOUZA
PRODUCTION HOUSE: PACK FILMS
DIRECTOR: VIVEK KAKKAD
PRODUCER: VINCENT GOMES
AGENCY
This is a very unique campaign. Our team has brought out the message in the most creative and innovative manner possible. We indeed need to appreciate the good things that we are privileged to have in our life and thank mother earth.
PRASOON JOSHI
Chairman McCann Asia Pacific, CEO and CCO, McCann Worldgroup India
CLIENT
Metals such as iron, steel, zinc, copper, silver, etc. have become a part of our lives, but humne Kabhi Socha Hai Kya where do these metals come from? Our entire campaign revolves around these questions as we salute the miners who toil hard, day in and day out, to make these metals available to us from our very own mother earth in an environmentally sustainable manner.
ANIL AGARWAL
Chairman, Vedanta Resources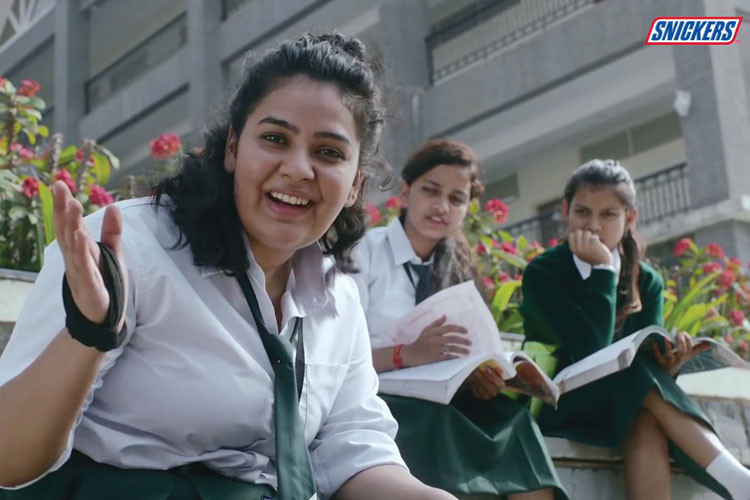 BRAND: Mars Wrigley
Stress Mat Lo, Snickers Lo
CREDITS
CREATIVE AGENCY: BBDO INDIA, GURGAON
CHAIRMAN & CHIEF CREATIVE OFFICER: JOSY PAUL
CHIEF CREATIVE OFFICER: AKASHNEEL DASGUPTA
EXECUTIVE CREATIVE DIRECTOR (ART): ANUNAY RAI
PRODUCTION: BBDO + FULL CIRCLE
DIRECTOR: GAUTAM VAZE – DIRECTOR
PRODUCER: ANAND WAGLE – FULL CIRCLE
AGENCY
Every classroom is a microcosm of society. We find all kinds of characters, almost stereotypes. But two things that are common is that they all get stressed during exams and hunger aggravates it. It manifests in their behavior and everyone behaves in way that's atypical of them. Snickers addresses their hunger pangs, so that they can give their best.
AKASHNEEL DASGUPTA
Chief Creative Officer, BBDO India
CLIENT
With the examinations approaching fast, our strategy was to use our signature tongue-in-cheek sense of humor that has become synonymous with SNICKERS® to engage with our primary target audience by offering a much needed relief from exam stress. We are reiterating our commitment to our loyal consumers by offering a delicious chocolate with a positive and fun message to lighten up these taxing times.
YOGESH TEWARI
Marketing Director, Mars Wrigley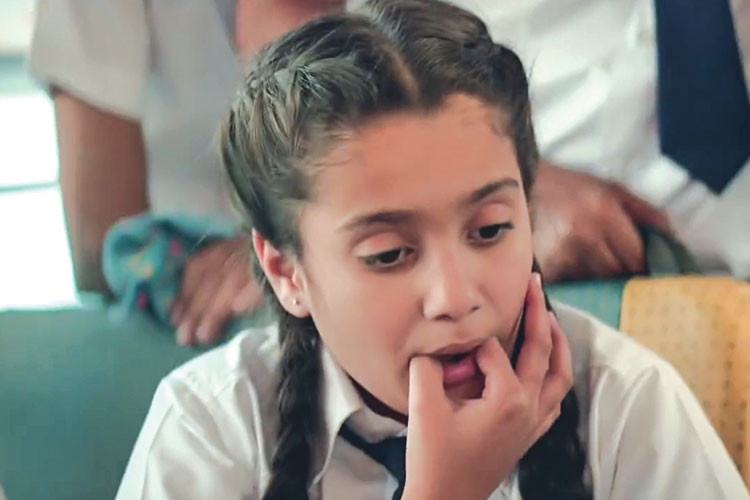 BRAND: SBI Life Insurance
'Apno ki #HimmatWaliSeeti'
CREDITS
AGENCY: MULLEN LINTAS INDIA
CCO: GARIMA KHANDELWAL, AZAZUL HAQUE
DIRECTOR: NEERAJ GHYWAN
EXECUTIVE PRODUCER: POONAM WAHI
ART DIRECTOR: RAJESH KOHLI
AGENCY
The shift about the category with this campaign is that our loved ones are not our responsibility, but our biggest strength, our biggest cheerleaders, and we don't need to endure a life doing what we don't love to see them happy, to see them taken care of. Life is about going after your dreams, our loved ones still taken care of.
AZAZUL HAQUE
CCO, Mullen Lintas India
CLIENT
'Apno ki #HimmatWaliSeeti' attempts to communicate that with the support and encouragement of the family one can wholeheartedly pursue their dreams and ambitions. Through this campaign we aim to support every individual in securing their family's well-being in a better way, without compromising on their dreams.
RAVINDRA SHARMA
Chief of Brand & Corporate Communications, SBI Life Insurance