BRAND: VODAFONE
'NOT WORKING? TRY NETWORKING!'
CREDITS
CREATIVE AGENCY: BBDO INDIA
CCO – BBDO INDIA, MUMBAI: HEMANT SHRINGY
PRODUCTION HOUSE: COLONIAL FILMS
DIRECTOR OF THE FILM: SANDEEP YADAV
AGENCY


What we are most excited about this campaign is how it perfectly aligns brand Idea's philosophy of 'An Idea can change your life' and BBDO's 'Create Acts Not Ads'. It literally turns inaction to action with a simple yet transformational idea. It taps into the context of unemployment or underemployment and explores new possibilities through a 'network' solution.


HEMANT SHRINGY
Chief Creative Officer, BBDO India, Mumbai
CLIENT


Idea was the first telecom brand in India to take a step beyond the transactional plane to showcase how mobile telephony can transform people's lives in a positive manner. Each Idea campaign, over the years, has focused on social issues prevalent at that time and championed causes which are relevant and appeal to urban and rural audiences alike.


KAVITA NAIR
Chief Digital Transformation & Brand Officer, Vodafone Idea Limited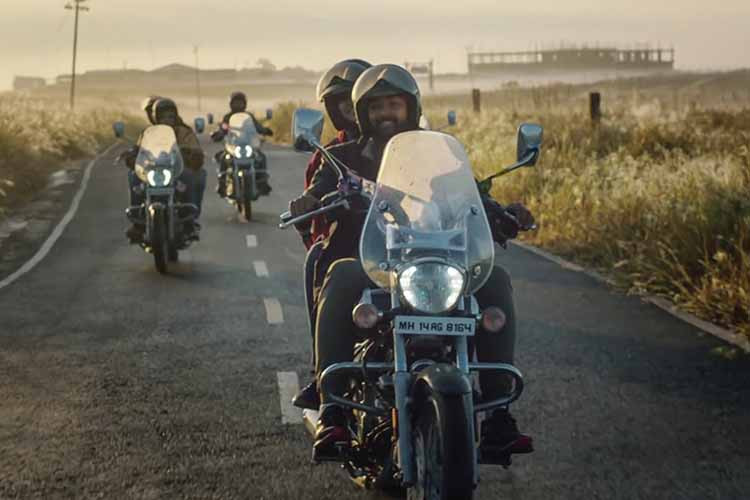 BRAND: BAJAJ AVENGER RHYTHM

CREDITS
CREATIVE AGENCY: MULLEN LINTAS
CREATIVE TEAM: AZAZUL HAQUE, GARIMA KHANDELWAL, S PRASAD VENKATRAMAN, ABHILASH MUDAYAT, MADHURENU DATTA, AAKASH PANDYA
ACCOUNT MANAGEMENT: PRIYA BALAN, ZEESHAN PATEL, BHAVI GALA
PLANNING: EKTA RELAN
PRODUCTION HOUSE: CHALK & CHEESE (DIRECTOR: MISHA GHOSE)
AGENCY


The band - Easy Wanderling's soulful vibe fits with core of an Avenger. The creative idea came about how when a band rode in search of music, they "saw" it everywhere. The sync they were missing, they found in the moments spent together on the ride. The ride is hence symbolic for so many experiences that are truly soulful.


GARIMA KHANDELWAL
Chief Creative Officer, Mullen Lintas
CLIENT


FLG Rides has been an ongoing riding property for brand Avenger. Our interactions with the riders during FLG rides have consistently revealed their love for soulful and easy-going music. Taking it forward, we thought of doing a unique partnership where we collaborated with a music band for the property with a song created especially for it.


NARAYAN SUNDARARAMAN
Vice President (Marketing)- Motorcycles, Bajaj Auto Ltd.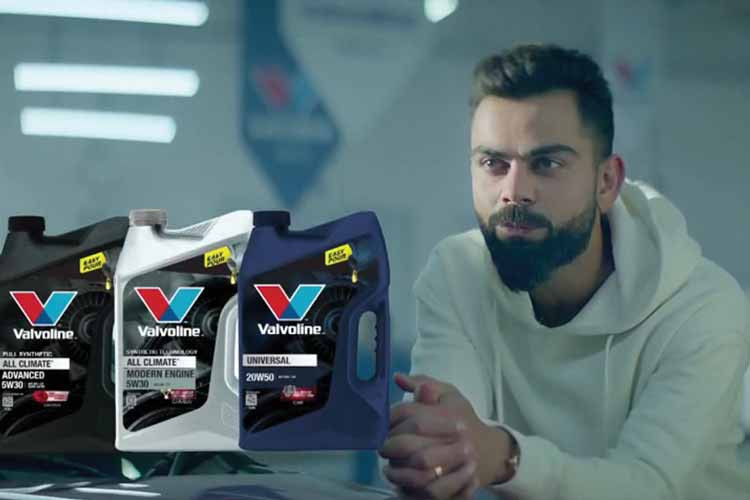 BRAND: VALVOLINE CUMMINS ENGINE KE DEEWANE
CREDITS
AGENCY: LEO BURNETT
CREATIVE DIRECTOR: ARJUNA GAUR
MD – INDIA & CCO – SOUTH ASIA, LEO BURNETT: RAJDEEPAK DAS
MD – INDIA & CSO – SOUTH ASIA, LEO BURNETT: DHEERAJ SINHA
PRESIDENT NORTH: SAMIR GANGAHAR
EXECUTIVE CREATIVE DIRECTOR: ARJUNA GAUR
DIRECTOR: RAJ KAUSHAL
PRODUCTION HOUSE: CORNERSTONE PRODUCTIONS
AGENCY


The TVC is conceptualized in the format showcasing how people who are obsessed with engines, whether a mechanic or a car enthusiast, prefer Valvoline and in turn influence the consumer to trust the brand. It was a mind-boggling experience to work with a brand like Valvoline that celebrates such a strong legacy in the lubricants sector. It takes a lot of courage for a brand to address the message with a dash of humor.
ARJUNA GAUR
Creative Director, Leo Burnett
CLIENT


Our campaign focuses on enlightening the consumers on how significant are lubricants for maintaining the performance quotient of an engine. We have tried to communicate the features of our product in the language of our audience. Virat Kohli turned out to be the perfect fit. His image as an automotive enthusiast helped us drive the campaign message of trusting Valvoline further.
SANDEEP KALIA
Chief Executive Officer, Valvoline Cummins Private Limited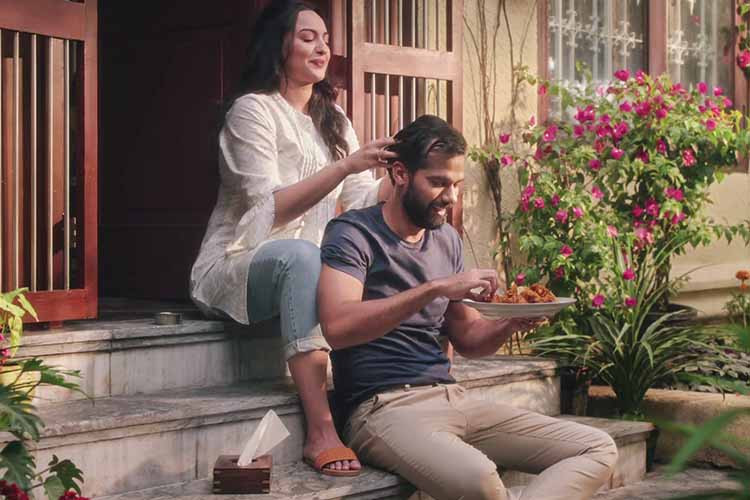 BRAND: NATUREFRESH®
ACTI-LITE REFINED OIL
TISSUE KO USKA ASLI KAAM KARNE DO
CREDITS
AGENCY: LOWE LINTAS
DIRECTOR: VISHWESH KRISHNAMOORTHY
CREATIVE: JANMENJOY MOHANTY
PRODUCTION HOUSE: CORCOISE FILMS
AGENCY


Some ideas come from simple life observations. Just like the one we found for Nature Fresh, that tissues had an important place on every health-conscious person's plate of fried food. Enter NatureFresh Acti-Lite, and tissues can do what they were always meant to do, and not pull extra oil out of food. We feel this brings out the product's uniqueness very well.


JANMENJOY MOHANTY
Regional Creative Officer, Lowe Lintas
CLIENT


Lighter food is the number one category driver for refined oils in India. As a brand NatureFresh Acti Lite seeks to enable its consumers to pursue a healthier life with the benefit of 15% lower oil absorption. We are excited to release our new campaign featuring Sonakshi Sinha, whose appeal and popularity is high within our target group.


SUBIN SIVAN
Marketing Head, Cargill's Oils Business in India