The one factor that our entire audience has in common is that no one likes their income being reduced because of tax. We distilled this idea into the central concept for our campaign: 'How people feel when they don't get what they deserve'. This idea gave us plenty of room to play around with and communicate the benefits of an ELSS scheme in a creative way.
SUNEIL CHAWLA
Co-Founder of Social Beat

Content is the crucial differentiator when there is product parity. Technology helps make an incisive reach to the correct set of audiences. We chose to take up video on digital because of its growth as a primary form of content consumption. Initial reaction to our films have been that of "Hey! This is exactly how I feel when my March payslip has a 'skimmed' salary for the month!"
M.V.S.MURTHY
Head – Marketing, Digital & Corporate Communications, Tata Mutual Fund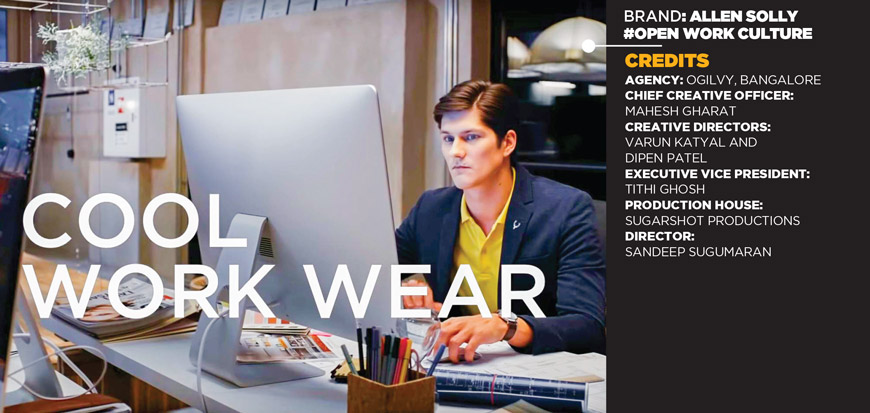 We embarked on a concept to amplify the workplace of the future. #OpenWorkCulture was conceived as an extension to this thought process. To accentuate the experience, we decided to wow our audiences by making them experience an ad film rather than just watch it on the big screen.
VARUN KATYAL
Senior CD, Ogilvy

Allen Solly's 'Open Work Culture' is a fashionable and functional take on the new-age work environment and needs. It is important for us, as a brand, to connect with the new-age audiences through a memorable and charming experience. This activation is another experiment in that direction wherein we celebrate the 'Open Work culture' with cinematic flair.
ANIL S KUMAR
COO, Allen Solly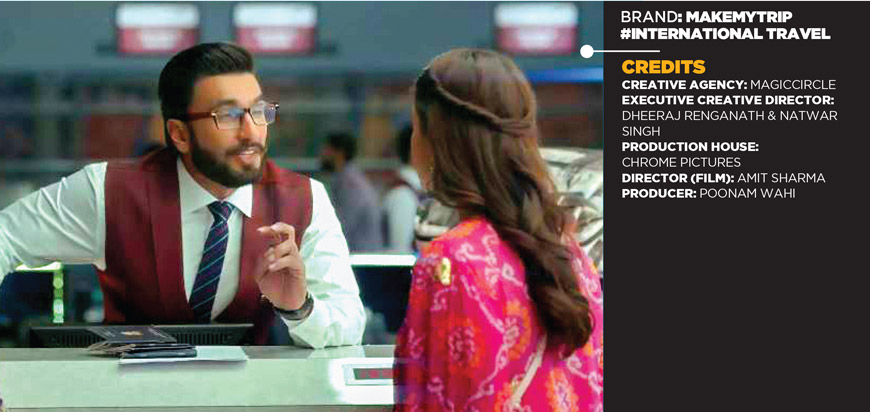 The features for this campaign come alive the most when experienced, it's why we created a journey for a family that went through those experiences. Not only did this allow us to highlight the criticality of these customer focused features but also allowed us to highlight a very important aspect of partial usage of MakeMyTrip.
HEMANT MISRA
Managing Director, MagicCircle

This campaign is tethered in Indian traveller behaviour insights and highlights solutions that will best serve Indians travelling internationally by focusing on ease and assured assistance. Our new campaign provides yet another persuasive reason to book international flights and hotels online.
SAUJANYA SHRIVASTAVA
Group Chief Marketing Officer, MakeMyTrip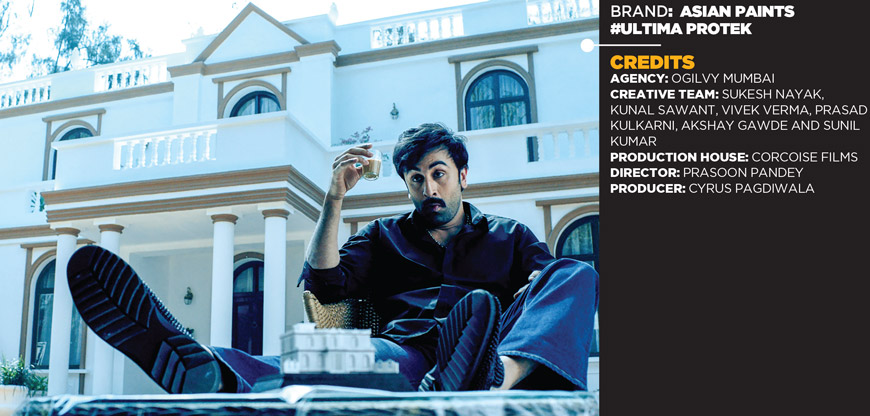 The film is a humorous take based on the life of a politician, whose life is full of ups and downs. And how the protection given to his house by Asian Paints Ultima Protek, gives the politician the confidence to just keep going on, no matter what.
SUKESH NAYAK
Chief Creative Officer, Ogilvy Mumbai

Consumer research on exterior painting threw up a powerful mnemonic – 'Lamination', a term that they interpreted to imply strong protection from multiple elements - water, dust and time itself. In this new film with Ranbir Kapoor, this 'lamination led protection' is juxtaposed with a topic that evokes a passionate interest among Indian consumers – politics.
AMIT SYNGLE
COO, Asian Paints