Very simply, who says a man cannot rule a kitchen? And along the way impart a few important life lessons to his son? We look forward to the communication involving film/ print/outdoor/point of sale material cooking up very positive feelings among consumers, considering the package was already a hit at the dealer launch.
RAJ NAIR
CEO and Chief Creative Officer, Madison BMB

Asian Paints' foray into home improvement segment has been able to help us strengthen our vision of partnering people in creating beautiful homes. The kitchen as a space has transformed from a purely functional area to a place showcased with pride. Sleek's ability to understand each customer's requirement and build their dream kitchens fits in well with the overall Asian Paints vision.
AMIT SYNGLE
Chief Operating Officer, Asian Paints Ltd.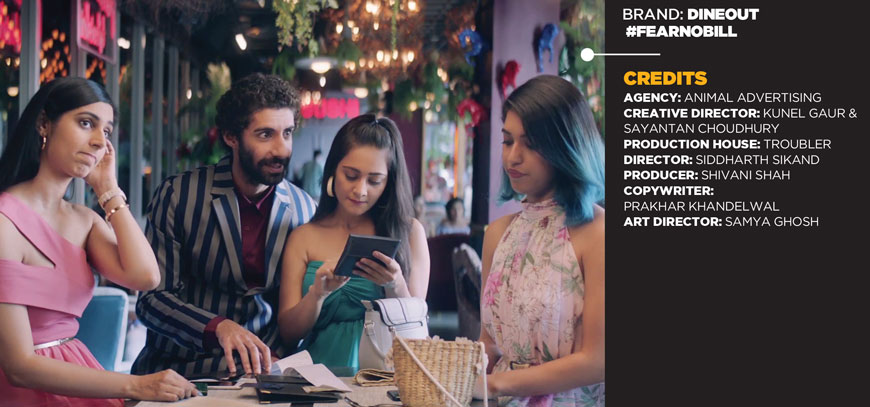 The #FearNoBill concept is a callto-arms—and the brand's mission statement—to existing and potential customers about Dineout's greatest promise: every time you go out to eat, we take care of the bill. So we thought of this character of 'bill' - a devilish, slightly psychotic person who is ranting at what Dineout has done to him.
SAYANTAN CHOUDHURY
Senior Partner – Animal

At Dineout, we have always ensured that our services cater to the evolving needs of our customers. We are very excited and optimistic to embark this partnership with Jim Sarbh for our campaign #FearNoBill, which is built on sharp consumer insights and their relationship with the product. The film breaks the clutter and meaningfully engages with the audience highlighting our philosophy.
ANKIT MEHROTRA
Co-founder and CEO, Dineout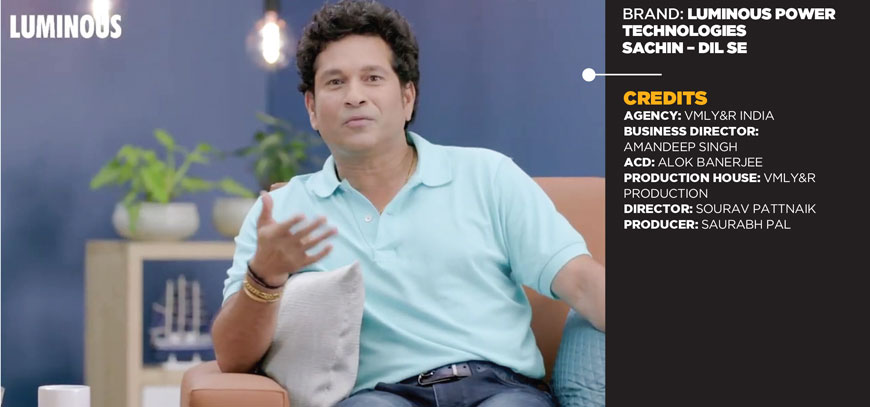 'Sachin Tendulkar was signed as brand ambassador back in 2010 because there were a lot of synergies – being a leader, reliable, trustworthy and a complete inspiration. The brand wanted to shine a spotlight on this long-term relationship for its channel partners, employees and customers.
AMANDEEP SINGH
Business Director, VMLY&R India

Sachin is a living example of the core values that Luminous stands for - reliability, consistency, longevity and highest standards of integrity. Our association with the cricket legend, entering into its 10th year, has helped us gain immense love from our consumers. We see a great value in him that builds a great brand connect with our end users.
VIPUL SABHARWAL
MD, Luminous Power Technologies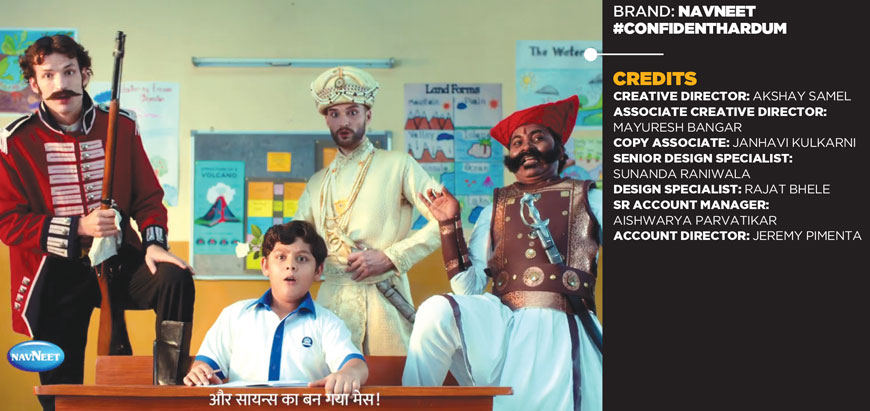 Instilling a message in the minds of the audience becomes a lot easier when they feel connected. Re-establishing quality education, that is slowly becoming bygone, is the need of the hour. Keeping these things in mind, we developed this insight that is pivotal in enlightening the audience about the role of confidence as well as the right study material for students.
AKSHAY SAMEL
Creative Director, The Minimalist

#ConfidentHarDum showcases the numerous issues faced by students today and how Navneet as a brand has been a trusted partner in such times. Analyzing the overall marketing statistics and the importance of delivering timely communication, we decided to launch our first-ever TV campaign considering it gives us the opportunity to connect with our consumers directly and is also the medium of effective communication.
DEVISH GALA
Head of Branding, Navneet Education