Ice creams are like sweet treats that people want to enjoy with their loved ones. We wanted to build a campaign around everyday family moments and make them special. The thought was to create more conversations and playfulness in the family with Bon Bon acting as connecting dots.
SACHIN KUMAR
Founder, Bottle Openers

The market for ice creams is on the rise. Unlike western countries the moments of consumptions of ice cream in India are special and few. By building multiple consumption occasions both inside and outside home, we believe we can drive growth for the category and Cream Bell. This is where Bon Bon because of its right bite size, provides multiple opportunities for consumption of short and sweet pleasures at any time of the day.
SANDEEP SINGLA
CMO, CreamBell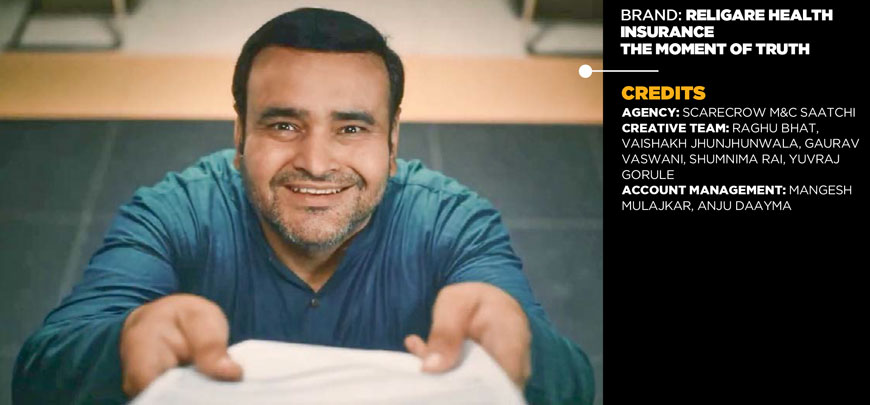 Trust is the holy grail for any health insurance brand. Educating and empowering the consumer with relevant information that helps him gain access to quality healthcare is a great way to earn that trust. We are happy that instead of being preachy, Religare Health Insurance has chosen the path of storytelling, through engaging and entertaining videos.
RAGHU BHAT
Founder, Scarecrow M&C Saatchi

Health Insurers are often faced with situations wherein there is a gap between customer's understanding of the product, terms & conditions and their expectations. We believe it is our responsibility to build trust & confidence for the industry among consumers & prospect, and therefore the objective of this campaign is to inform people.
ANUJ GULATI MD
and CEO, Religare Health Insurance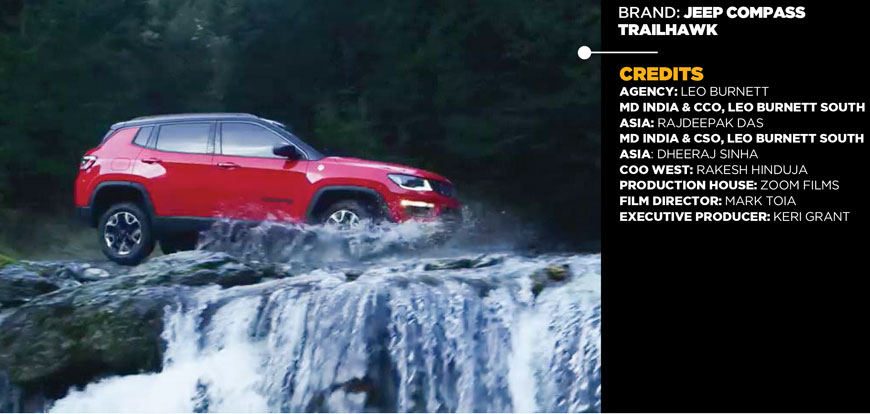 The Jeep Compass Trailhawk campaign is a sleek and sharp campaign designed to bring out the SUV's superior offroading prowess. Earning the badge of 'trail-rated' is no small feat and the campaign couldn't be anything less than stunning. Keeping this in mind the film champions the SUV's capabilities set in the most stunning and challenging locations with a haunting soundtrack to capture the imagination of the audience.
RAJDEEPAK DAS
MD – India and Chief Creative Officer – South Asia, Leo Burnett

The Trailhawk has the soul of the fiercest bird of prey, the hawk, and it is a befitting metaphor for how this SUV moves. Putting these two parts together, we came up with a stunning montage of two majestic entities matching each other and taking down everything coming in their way.
RAHUL PANSARE
CMO and Head of PR, FCA India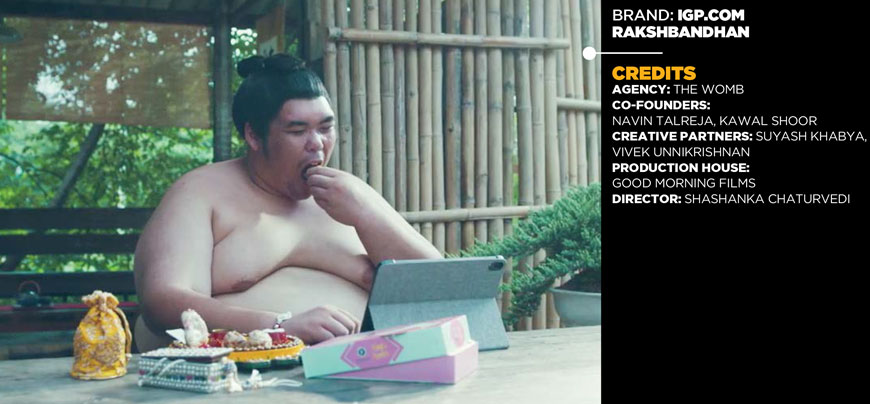 As the young migrate away from their homeland in search of prosperity and leave their dear ones behind, relationships feel the stress. Thankfully India has rituals like Raksha Bandhan in place that can keep the bonds strong. And now, modern, online brands like IGP are emerging to keep those rituals alive, and through that, reduce the emotional distances between people as they physically move apart.
KAWAL SHOOR
Co-Founder, The Womb Communications

Gifting is a huge thing in our country. People just love gifting for birthdays, festivals, anniversaries and just about any occasion. But when the near and dear ones are not in the same city, there is a certain inconvenience that comes in the way of gifting. This is where IGP comes in, as an enabler.
TARUN JOSHI
CEO & Founder, IGP.com