The best part of the campaign is that it encourages everyone to be their real self while enjoying Zinger their way. Idea being to have consumers relish the nation's Asli Chicken Burger without any inhibitions.
RITU SHARDA
Chief Creative Officer, Ogilvy North

Zinger is KFC's signature burger and has been a constant in our menu with unconditional love from KFC lovers. The film shows people coming from different backgrounds embracing their original self and holding their favourite Zinger burger. The callout to everyone is to be original, be proud and enjoy the Asli Chicken Burger all out without any rules.
MOKSH CHOPRA
Chief Marketing Officer, KFC India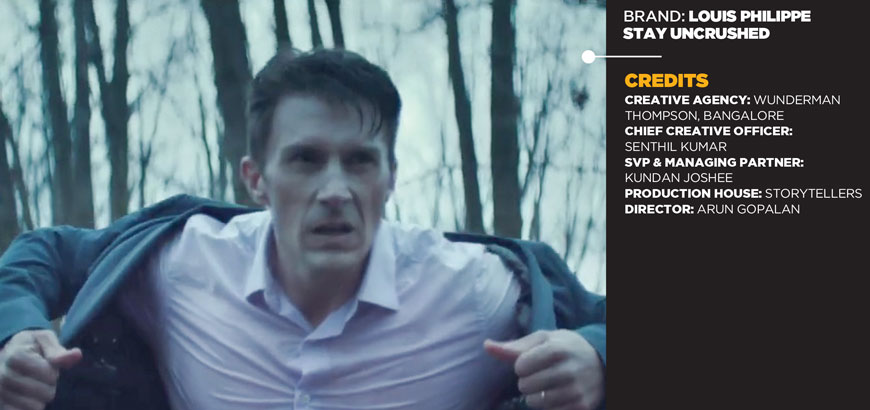 The film has brought to life the functionality of the world's finest wrinkle free collection – Permapress in the latest edition. While writing this film within the luxurious codes of the legendary Louis Philippe brand, we had to build the character of the President and armed him, literally with the ultimate functionality of the Permapress Collection. Wrinkle Free, Stain Resistant and Spill proof.
SENTHIL KUMAR
Writer and Chief Creative Officer, Wunderman Thompson

Louis Philippe was introduced in India in the year 1989 and almost three decades later, the brand logo – the 'Crest' is prized even more for its craftsmanship and attention to detail. This film defines the ethos of the true craftsmanship and skill that brand resonates. Our new 'Permapress' collection promises comfort and perfection coupled with functionality and style.
FARIDA KALIYADAN
COO, Louis Philippe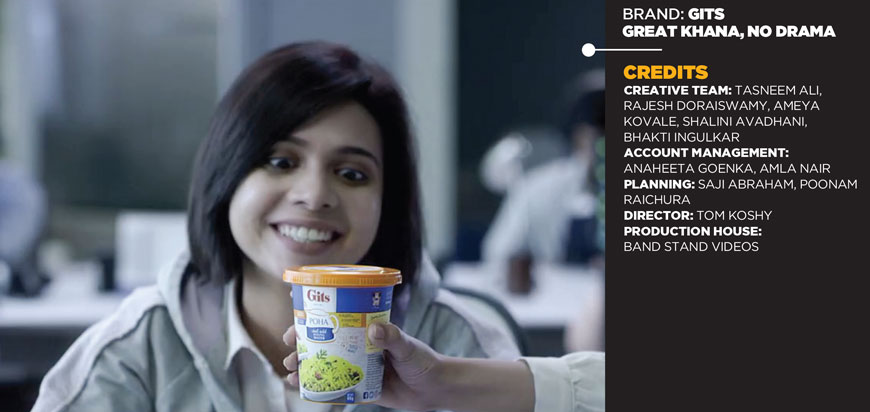 We Indians pay a lot of importance to food. So much that, it is often the cause of high drama. Through this campaign, we've tried to capture moments when this craving-led drama is peaking, until Gits makes a timely entry to put an end to it with its ready meals range.
TASNEEM ALI
Executive Director, Creative – Lowe Lintas

These three new films showcase our newer millennial focused product lines. The digital films are based on real life situations where Gits delivers Great Khana without any Drama. Moreover, the films also aim to break myths around packaged foods by giving viewers an insight into our technology of preserving without preservatives.
SAHIL GILANI
DIRECTOR Sales and Marketing, Gits Food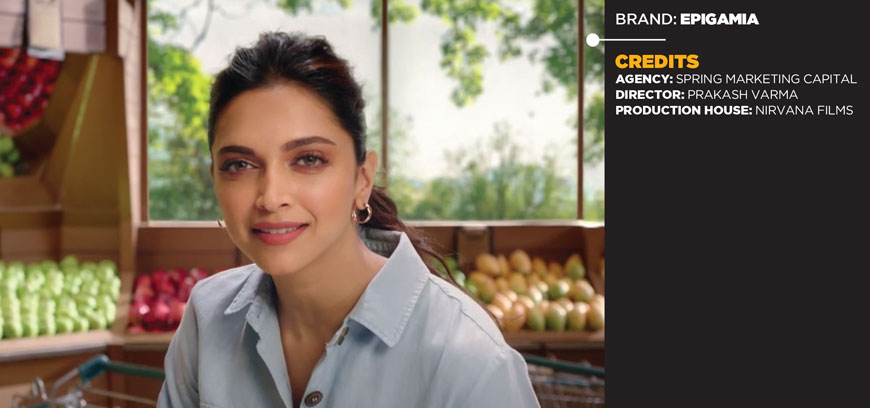 The chatter around food has reached deafening levels of white noise. What we latched onto was that everyone's choices are different, as are their preferences and limitations. And therein lay our core message. Food choices aren't about strict rules and guidelines; they're about striking a balance that works for you personally. It's about finding your happy balance.
ARUN IYER
Founder and Creative Partner, Spring Marketing Capital

We love food. It's a huge part of our lives. But when it comes to knowing what's good and bad for you, there's a counter view to every view. Shall I skip breakfast? Low carb? No carb? Endless contradictions and contrasting theories have made the world of food a noisy place. We wanted to find a place for ourselves away from this clutter and thats where Epigamia - Your Happy Balance was born.
ROHAN MIRCHANDANI
CEO and Co-founder, Epigamia