AGENCY
Diwali is all about chores, family time, get togethers with friends, and new beginnings. We wanted our playlists and campaign to be as fresh and fun as what this festive season brings. This is perhaps one of the most important cultural moments for our users and we want to ensure we are a part of all that they celebrate.
Amarjit Batra
Managing Director, Spotify India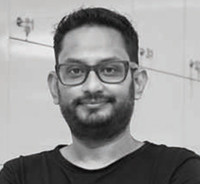 CLIENT
With three billion playlists and the largest collection of party music to devotional songs, Spotify is going to be the first choice for music streaming this Diwali. Once again for this campaign we have brought together the magic of the always young and energetic Anil Kapoor and the talented Ishaan Khattar whose chemistry is like fireworks itself. Iss Diwali, Spotify Sunte Ja.
Rajdeepak Das
Managing Director India & Chief Creative Officer South Asia, Leo Burnett
AGENCY
The campaign encourages the youth to enjoy ethnic snacking. Amitji is loved by the masses and the classes, so he's the best choice to deliver the message in a fun and entertaining way.
Sagar Parikh
Managing Partner, 3 Brothers & Fils
CLIENT
We are delighted to welcome the entertainment industry's most revered personality, Amitabh Bachchan aka Amitji as we fondly call him. His mass appeal and larger-than-life image will help expand Bikaji's boundaries. Bikaji is a favourite among Indian snack lovers and we hope to enhance the brand appeal to young people across geographies and boost distributors' confidence.
Deepak Agarwal
CEO and Director, Bikaji Foods International Ltd
AGENCY
Though coffee is loved by millions all over the globe, there is now an alternative healthier choice available. Every time we order coffee, there's an ounce of guilt that comes with that cup. But now with Saffola Fittify Green Coffee, the healthier version, we can have all the natural goodness of coffee and need not worry about its effect on our health.
Anuraag Khandelwal
Executive Creative Director and Creative Head – Mumbai, 82.5 Communications
CLIENT
At a time when health has become a priority, today's consumers are making an effort to create a healthy lifestyle through regular workouts or diets. Saffola Fittify Green Coffee is for such consumers who want to take small steps towards their health goals. Green coffee is a great addition to their daily health regime.
Sanjay Mishra
Chief Operating Officer, India Sales and Bangladesh Business, Marico Limited
AGENCY
In a market filled with players stuck in a 'discounts & offers' loop, Gourmet Passport stands apart with its unique experiential offering. The idea was to bring to life this philosophy by creating engaging stories using people with evolved tastes as protagonists. People from different walks of life who inspire everyone to join our pursuit of great taste.
Rajesh Aggrawal
CEO at Daiko FHO
CLIENT
With Gourmet Passport on board, we wish to expand our reach to include gourmet lovers who are always on the lookout for their next gastronomical adventure. The ad films are an attempt at building a connection with our audiences and to leave them with a chuckle while we call for gourmet connoisseurs to unite in their pursuit of great taste!
Ankit Mehrotra
Co-founder & CEO, Dineout