The sudden boom of Indian gaming industry has caught the attention of non-endemic brands and this pushed endemic brands to expand their marketing and advertisement budgets. Several non-gaming brands from FMCG, QSR, Lifestyle, cosmetics and automotive sectors turned towards gaming platforms as a medium to promote their products. Largely based on the popularity of gaming influencers, the non-gaming brands invested in multiple campaigns.
Vikram Sakhuja, Group CEO, Madison Media & OOH says, "One reason is the high reach and ATS by the consumer. As 60% of the Indian gamers are under 25 years of age this makes it particularly attractive to brands that target GenZ. The other reason is the passion associated with e-gaming. It makes a great sponsorship opportunity. Increasingly we are seeing physical Sports League models like IPL, ISL and PKL being replicated on e-gaming."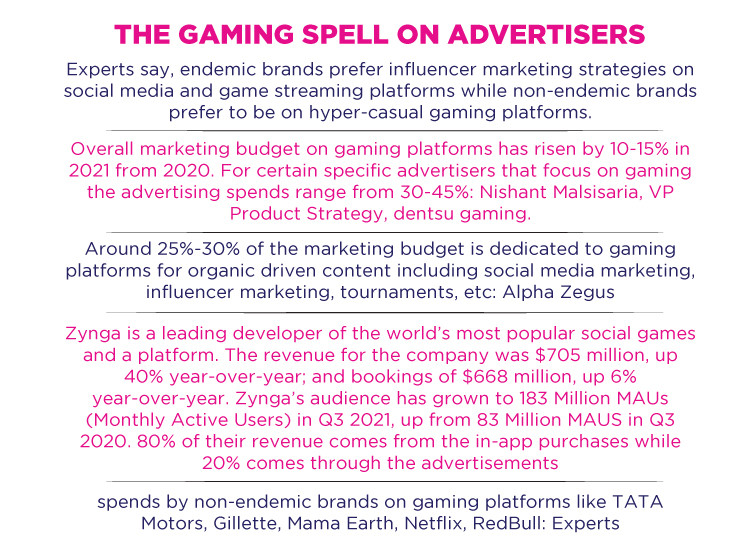 Rajan Navani, Managing Director and CEO of JetSynthesys says, "Today the GenZ and
millennials are not watching television but are consumers of legacy brand products. We have noticed that legacy brands across every sector are now looking forward to being on gaming platforms. To reach out to this young audience group, legacy brands have no option but to shift their presence onto gaming platforms." Navani further says, "The larger gaming audience today is the consumer of the future. Both gaming and non-gaming brands are interested in reaching out to them. Gaming platforms are destinations for deep engagement with gamers and interactions. This gives an opportunity for brands to participate.""In the overall scheme of things, gaming has now risen to 10-15% of the overall marketing budget.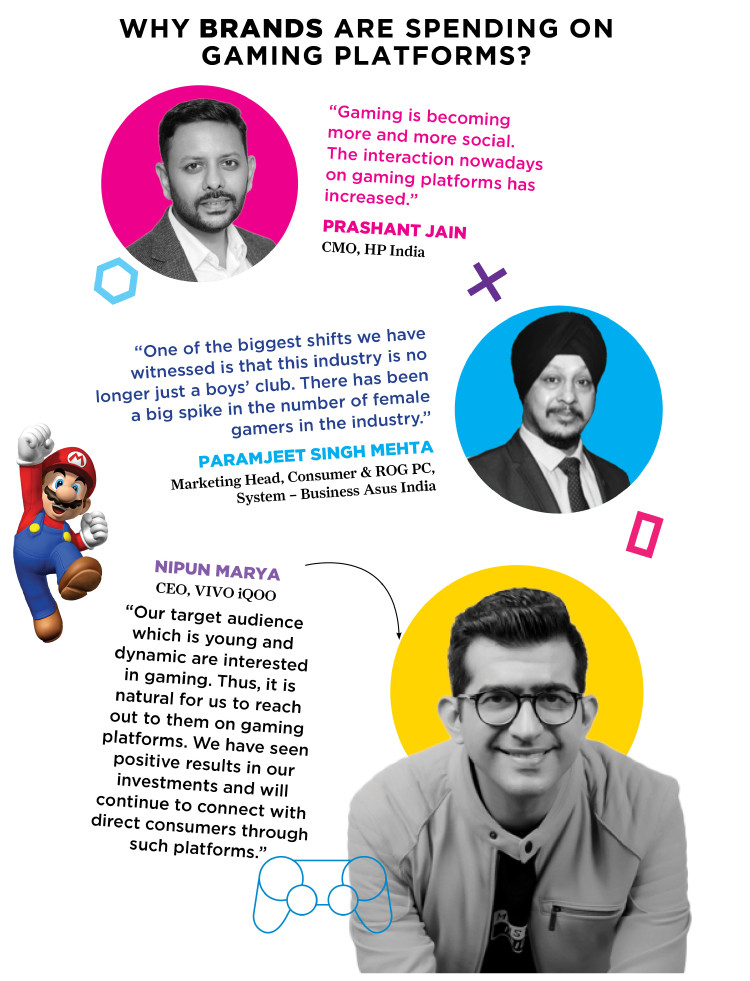 For certain specific advertisers that focus on gaming the advertising spends range from 30-45% of their overall marketing budgets, which is now spent on either gaming audiences or platforms," says Malsisaria of dentsu gaming.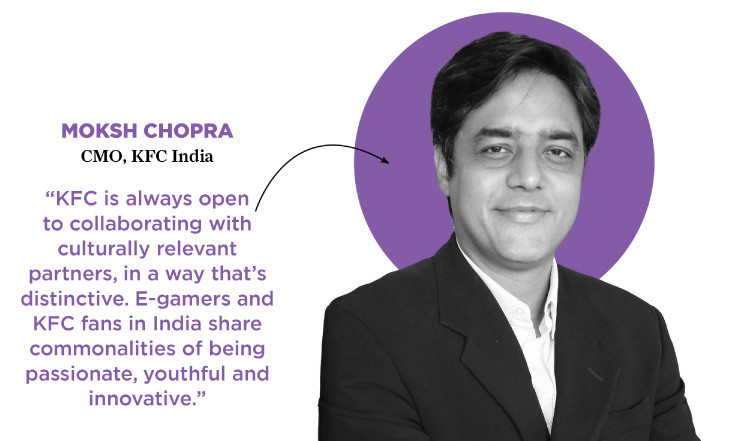 One of the non-endemic brands- RedBull is at the forefront while creating campaigns to directly connect with its consumers. It intends to be the numero uno beverage for gamers. RedBull esports athlete, Ankit Panth says, "We have conducted several campaigns for gamers like the RedBull Campus Clutch. We have also been conducting several tournaments in the past. When the world opens up we will be hosting national level LAN tournaments for giving a better RedBull gaming experience. Also, we are connecting with the consumers through direct and interactive marketing techniques."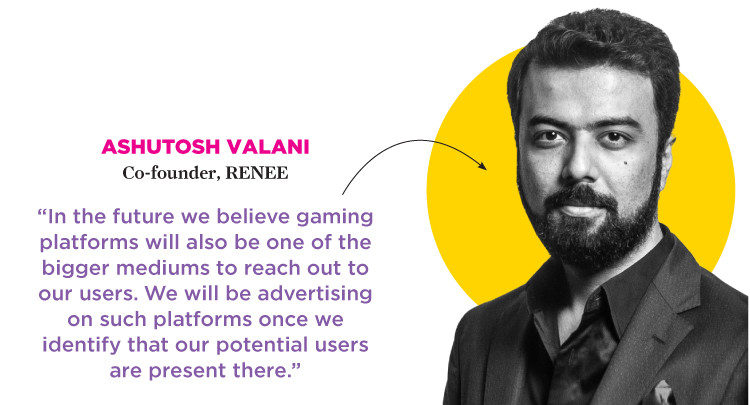 HP India's campaign 'Gamerkind, Humankind needs you' with actor Boman Irani to highlight its Omen portfolio celebrates gamers' passion for play. Prashant Jain, CMO, HP India says, "Through this campaign we wanted to challenge the cultural stereotypes revolving around gaming. We are a game first brand. Our users are deeply involved in gaming. Our recent Omen India campaign with actor Boman Irani was to send the message across that we strongly stand behind the gamers. We have broken all myths related to gaming through this campaign."
BGMI's recent ad campaign was widely admired with the message to play games responsibly, DDB Mudra is working closely with several game developers to increase their reach through innovative campaigns, Preetham Venkky, Chief Digital Officer, DDB Mudra Group says, "At the DDB Mudra Group, we've begun working with some of the leading game developers as clients, including leaders in the space like Krafton and MPL. The most recent 'Game Responsibly' campaign for Battlegrounds India was developed by the team at DDB Mudra. In 2020-21, we created gaming experiences for consumers of brands like Hero MotoSports (Rally Life Navigator) and McDonald's. Non-endemic brand campaigns within gaming ecosystems are currently under development and you'll see a few launches next quarter."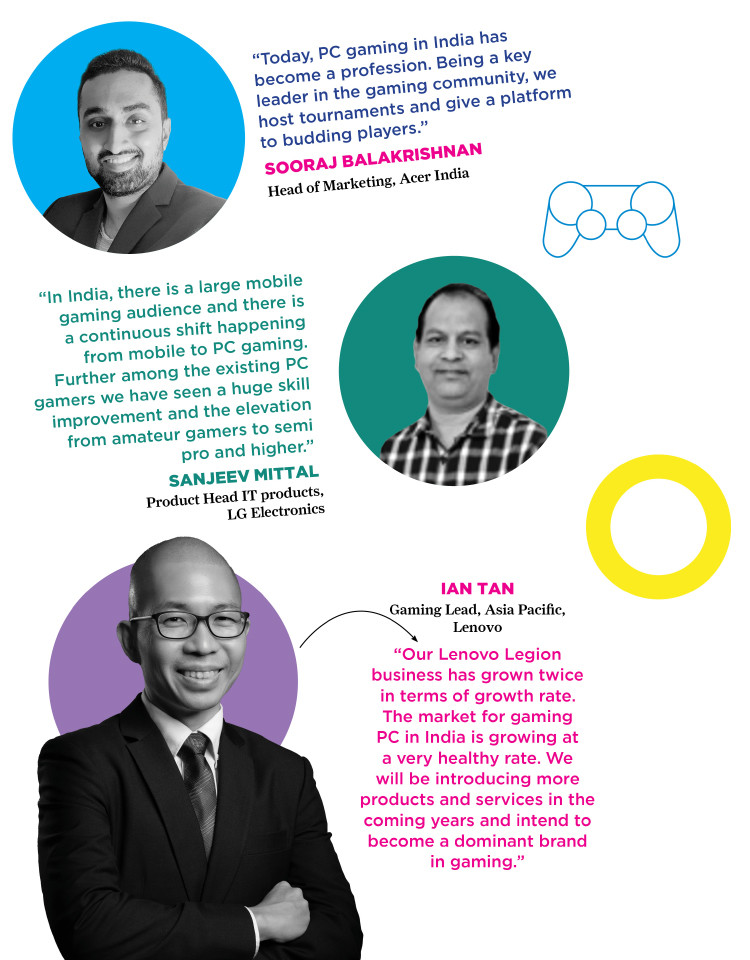 For Sanjeev Mittal- Product Head IT products, LG Electronics- consumers have become more aware about the products they use. He says, "In India, there is a large mobile gaming audience and there is a continuous shift happening from mobile to PC gaming. Though it is really difficult to put an exact number to it. Further among the existing PC gamers we have seen a huge skill improvement and the elevation from Amateur gamers to semi pro and higher."
Moreover, gaming in India is not limited to the boys' club. Several female esports players and teams have emerged in India. Making gaming platforms a match for women centric brands. Ashutosh Valani, co-founder of popular cosmetic brand RENEE says, "In the future we believe gaming platforms will also be one of the bigger mediums to reach our users. We will tap such platforms once we identify that our potential users are on them."
"Today we have seen a growth in endemic brands spending directly on platforms to connect with the gaming audience. Around 25%-30% of the marketing budget is dedicated to gaming platforms for organic driven content including social media marketing, influencer marketing, tournaments, etc," says Rohit Agarwal of Alpha Zegus.