Sectors like healthcare, manufacturing, energy, utilities, automotive and entertainment could benefit immensely from the availability of 5G, says Ruchika Batra, Vice President, Marketing and Communications at Ericsson India. She also tells us that the company is geared up to roll out the new technology once the operators get the government nod in India
Q] What are the insights behind Ericsson's new purpose and vision?
This is an era of innovation, and there's a lot of digitalisation that's happening in society. Since we are an integral part of the ICT industry, our technology will help solve some of the greatest challenges that the planet is facing today. So, in terms of our purpose, our purpose is to create connections that make the unimaginable possible. And our vision is a world where limitless connectivity improves lives, redefines business, and creates a sustainable future. But the important point here is the new possibilities that can open up with technology like 5G or 4G. And, how do you try to capture the potential of that technology? That's what we are trying to bring to life through this campaign, which is 'Imagine Possible'. It is a manifestation of our new purpose and vision. We've talked about education, entertainment, enterprises, and the consumer and have identified these four as the pillars to drive the concept forward.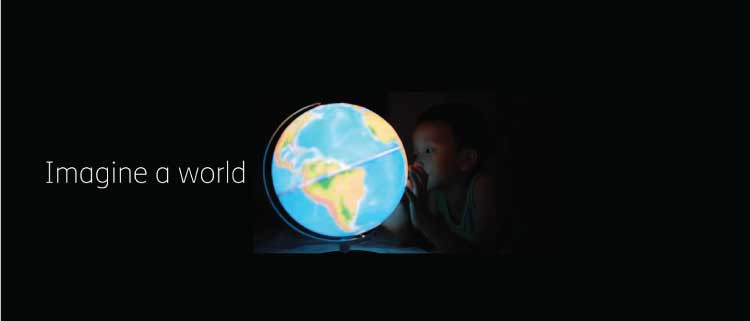 Q] Who are the stakeholders that you are targeting through your campaign?
We are looking at targeting influencers, government stakeholders, media analysts, etc. That's one segment of people and we are also targeting our enterprises. The third is the prospective talent or the people we may want to hire at Ericsson. So broadly, those are the three kinds of target audiences that we are looking at driving through this campaign. And, why are we talking about Imagine Possible? If you're even a little familiar with 5G, we're talking very low latency levels and absolutely fast data speeds and reliable connections.
Q] What are the opportunities that Ericsson can deliver with 5G in India?
The 5G trial spectrum has been made available to the operators in India, and so we are already demonstrating some of the 5G use cases with them. For example, in June we demonstrated speeds of over one GBPS in a live 5G network at Cyber Hub. The second thing is we partnered with Bharti to carry out India's first demo in rural geography to show how 5G will be able to ensure fantastic speeds even in rural locations. What we are saying is that with 5G, you can bridge the digital divide and bring the unconnected into the fold of connectivity. Then, during the India Mobile Congress, we had shown remarkable use cases. We had shown the connected music use case where we had the artist on the stage at India Mobile Congress, and his band was in the Ericsson booth, but they were connected over 5G, and without seeing each other, they were playing the music flawlessly. So that's the beauty of 5G because it's real-time connectivity. In addition, during the India Mobile Congress, we also showcased the drone use case where we had a drone that could supply medical aid during a disaster situation because the drone can go to a place that may be difficult to access physically. Likewise, it can help a doctor in an urban setting provide medical attention and even converse with patients in rural areas. That's the beauty of 5G, which can revolutionise healthcare going forward in India. If you talk about applications of drones in enterprises, then I can give you a couple of examples which we are already doing right now. Imagine a warehouse. If somebody had to physically take note of each item in the warehouse, it's not only time-consuming but would also be inefficient. On the other hand, if you had boxes with barcodes on them, and you have a drone flying to scan the barcode, and that input goes to a monitor and a person sitting there can check all the available equipment, that is so much more efficient. It saves time, money and energy as well. These are all practical examples we showcased at India Mobile Congress.
Q] Would you say India is late in rolling out 5G technology?
I wouldn't say so. I think different countries are at different levels of introduction. So if the government launches the 5G spectrum, makes it available in the first quarter of next year, I think it's a great opportunity for Indian operators to launch 5G. Based on our surveys, there is a strong appetite for 5G amongst Indian consumers. We did a study, and according to that study, 14 million smartphone users could switch to 5G in the first year itself when it's launched. So, there is a very healthy desire for Indian consumers to switch on 5G, and it's only a matter of time.
Q] Can you list out a few core sectors in India where Ericsson would be looking forward to rolling out 5G?
We had done a study a couple of years ago to look at which industries in the world and even within India which will benefit from digitalisation. And therefore what are the opportunities for service providers when they help to enable these industries to digitalise? What we found was that Indian operators could look at incremental revenues of USD 17 billion by 2030 based on 5G. And some of the industries that we believe could become early beneficiaries of 5G are healthcare, manufacturing, energy, utilities, automotive, and entertainment. As per the study we have done, these sectors are set to digitalise very quickly once 5G becomes available.