Fantasy gaming has exploded in the last few years attracting the attention of several players, big and small. With the IPL 2021 underway, a new fantasy sports platform Blitzpools.com recently added seven emerging cricket stars as their brand ambassadors. Gaurav Assomull, Founder of Blitzpools, speaks about the insights that drove this initiative, his plans for the brand and the current fantasy gaming landscape
Q] You recently roped in Mohammad Shami, Rahul Tewatia, Ishan Kishan, Rahul Chahar, Shreyas Gopal and many other Indian cricketers as your brand ambassadors. What kind of value do they add to the brand?
A new brand requires identity. We've tried to create a Team Blitz. These ambassadors are guys who we believe add credibility to our brand. When any platform is asking someone to deposit money, the level of credibility needs to be built quickly. It can be done in two ways: branding and influencer marketing. Influencer marketing creates credibility in the market with influencers overnight. For a new brand, we've done relatively well to be able to sign on seven brand ambassadors who are all in the playing 11 of their IPL teams, and some of them represent our country at the national level. There are other brands who have deeper pockets and in that way, we are restricted in terms of who we can get. These younger players are new, emerging stars and are perfect for us as we are an emerging fantasy product. Our synergy sends out the right message to the audience.



Q] When it comes to influencer marketing, brands are still trying to figure out how to gauge the ROI. What kind of metrics do you have in place to measure ROI on your campaign?
It is wrong to try and put ROI against every post that an influencer does. Influencer marketing should be looked at as pure branding. In terms of ROI, it will over a period of time, reduce your customer acquisition cost. A brand should look at it as CPR (Cost per Registration) instead of ROI. We care more about impressions and the engagement of our influencers. We have had some influencers that we've worked with in the past with a tremendous amount of following but very poor engagement. The cricketers that we've gone with are not superstars. They're emerging players today, and their following ranges from around 500,000 to a million. The engagement we've seen with them is higher than a few big names with a large following that we've worked with in the past.
Q] How crucial is the IPL in gaining a foothold in the fantasy sports category in India? What can we expect from Blitz?
There are a lot of positives and negatives to the IPL. A lot of people within the fantasy space will paint this beautiful story affirming that IPL is phenomenal but we also have to appreciate that the competition is at the highest in this tournament. Don't get me wrong – we are acquiring 25,000 to 30,000 customers every single day. We would not be able to achieve them outside of IPL. We have to also understand that there are four or five brands offering 5x and 10x times our prize pools and are also trying to acquire customers at a much higher rate than we are doing. It is important to set expectations at the IPL as it is easy for a new brand to get lost within the whole ecosystem. The important thing to do is use this time during the IPL to acquire and then focus on retention as re-marketing is extremely crucial.
Q] IPL is only two months in a calendar. How do you plan to stay relevant once it ends? What are the measures you take to increase engagement?
We have been lucky to have two IPLs back to back. We're lucky to fall into a year with Euro 2020, which was cancelled last year. The ISL also took place earlier this year. We've got the cricket World Cup coming this year and the Asia Cup that's happening this year. There is more than enough to grow continuously through the year. There's no reason why acquisition will be an issue.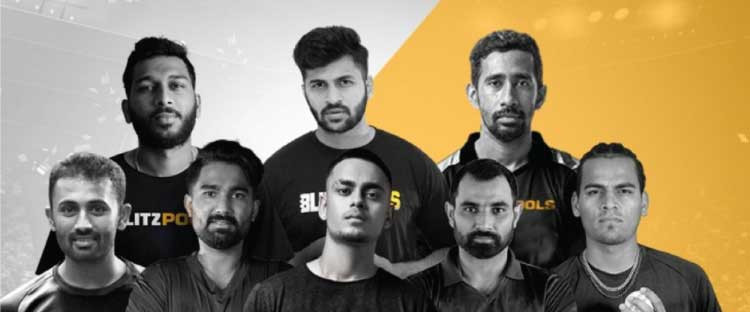 Q] With the new guidelines in place by ASCI, do you think that your marketing campaigns will be impacted?
It does not make any difference whether the words 'paid promotion', or collaboration, are mentioned on posts or Insta stories. There are some changes on the filter side. For example, you can't have swipe up links with certain filters. We've had a lot of assistance with Facebook, and Instagram, where we can advertise and market today. The market is moving in the right direction, and there is acceptance within the space. The guidelines, and transparency are healthy.
Q] How do you see the fantasy gaming space shaping up in India?
In the next few years, there will be fewer fantasy players left in the market. I foresee the smaller guys, at the end of a couple of years, fall away. Not because of a lack of market share but because it's a capital intensive market. I see opportunity but at the same time I see risk. The management of this risk is important over the next few years, and one needs to find a way to get where they want to without burning too much capital. If you're looking at it as a bottom line business, it is the wrong approach because fantasy gaming is one of those categories that you will struggle to make bottom-line profits until you reach a certain point.
Q] What are your growth projections for the brand?
We started at 1.5 million users in our first month. We acquired 300,000 new customers at a rate of 20% in a month. We are already at 300,000 registered users looking to achieve 750,000. Our overall target is to be at 5 million registered by the end of June and 10 million registered users by the end of next IPL.