Q] To what extent has Angel Broking embraced digitization in a pandemic year and what are your marketing objectives?
We are focused on producing quality content at scale, keeping the tier-II and tier-III audience in mind. We are aware that technology and innovation will play a large role in our sector. So we will continue to invest in our MarTech platform. Just on performance marketing we spend more than Rs 3 crore monthly. Annually we spend 65% of our marketing budgets on performance marketing, another 15% would be on content marketing, and the remaining 20% would be on brand marketing. Our eventual goal is to become the number one company in our business. We have become a discount brokerage so we have to monetize from our current customer base.
Q] What kind of growth has the brand seen during this year?
It is high, in double digit percentage points.
Q] Your company along with iProspect India launched one of the first YouTube search ad campaigns in the BFSI sector earlier this year. What was the response like?
The campaign targeted pan-India audiences who searched for the brand online. For instance, if a user searches for relevant keywords like 'Angel Broking' or 'What is trading', the brand's videos appear as the top searches on YouTube. We saw a great performance impact because of that particular campaign. YouTube is already the second-largest search engine after Google. In the last few quarters we have understood that BFSI customers seek a lot of educational content increasingly via YouTube. They put their queries in YouTube search directly because they can avoid reading lengthy articles then. Also some of them may not be very conversant in English but they're very comfortable listening to a video, with someone knowledgeable talking in their preferred language. So, YouTube has become very advantageous for our business and this particular integration we did with YouTube worked very well for us.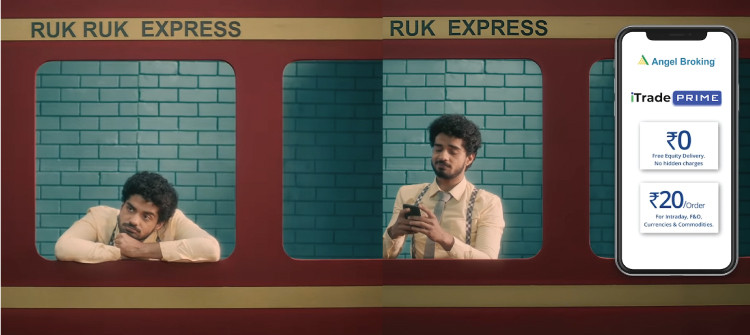 Q] How challenging is it to market your offerings to the end consumer?
Customers from Tier II and Tier III cities are coming on to the platform in big numbers. The digital journey has to be very smooth for them. Also there is large participation of a non-English speaking audience. The challenge is to ensure that your content is customized for them. After all we have to remember that brokerage space is becoming very competitive.
Q] What kind of targets have you set for Angel Broking in 2021?
We became number four with regards to active clients this year. As far as monthly demat accounts acquisition is concerned, we are in top three already. The aim is that next year we will move forward towards our goal of becoming number one in the business category. We will accelerate the pace. Apart from brokerage business, we have mutual funds, insurance, loans, we believe they will be able to scale up because our digital infrastructure is firmly in place.