Earlier last month, Centuary Mattresses revived its storytelling campaign—Sleeptime Stories—for the second time to mark World Sleep Day on March 19. Uttam Malani, Executive Director, Centuary Mattress, takes us through the objectives of the campaign, and the brand's focus on driving home the importance of a good sleep regimen while also outlining its plans to grow its market share
Q] This is the second edition of your Sleeptime Stories. How was the first edition received? What led you to revive this campaign?
While conceiving the first edition, we were in one of our ideating sessions, and we were thinking about how we can continue to engage with our consumer. We all remember being put to sleep as kids through a song or some stories, and given the context of the stress that people were facing, we wanted to go back to a time where things were simple. There was the nostalgia factor that we built on when creating this property. We were pleasantly surprised with the response, and got over a million views for our set of four series, which we did in the first edition. We got encouraging feedback and this second edition has been in the works for a while. We were looking for the right moment to launch it and we thought it was a fantastic opportunity to revive it now, given that it has been a year roughly since we did our first edition.
Q] What is going to be your marketing mix for this campaign? Were you compelled to revise your marketing strategy during COVID by ramping up digital spends?
Digital has been a fast-growing medium for most consumer durables brands. It has been faster than other marketing media but the disruption caused due to COVID has taken the importance of Digital to a whole new level. We were forced to rethink our online footprint, and our strategy. We made our website leaner, cleaner, and faster than before. We focussed more on our social media assets, and achieving clarity on our digital marketing plan.

Q] How important is influencer marketing for your brand, and how has it helped in its growth?
In a post-COVID world, trust has become an important thing. Influencer marketing is essential and a good way to build trust. One must select the right set of influencers because there has been a lot of controversy about the kind of influencers on social media in the past few months. One has to associate with influencers, who are the right fit for the brand and for the target audience. Centuary has, in the last year, banked big, and will continue to bank in the coming year on using the right kind of influencers to drive the right messaging. In terms of measuring the ROI, it's a grey area particularly on the influencer marketing sales. The benefits of it tend to accrue over a period of time.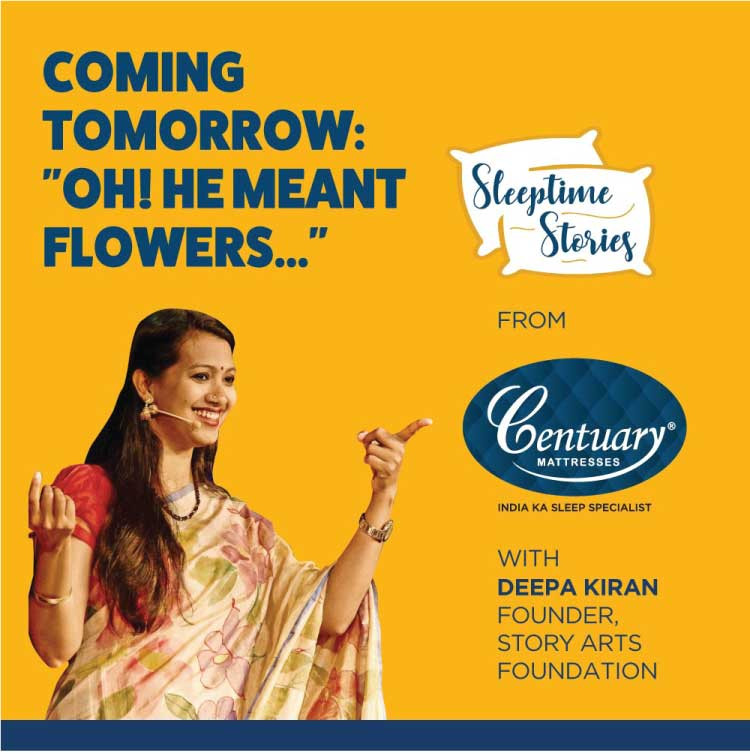 Q] The brand launched an anti-microbial foam shield mattress and pocket spring roll mattress which was sold exclusively online. How were they received?
We introduced the anti-microbial foam shield across our entire portfolio because we strongly believe that hygiene and wellness is something which every single individual deserves. This is something we wanted to bring as a value addition to our consumers, and we decided not to levy any extra cost. We were very clear that there would be a tremendous acceleration of online sales in all categories. The mattress category was lagging behind in its online share primarily because it's a touch-and-feel product. You need to lie down on a mattress to know if it suits your body and if it suits your sleeping style. We saw a phenomenal response right from the end of May when we launched the product online. Our online sales constituted about 1.5% to 2% of our revenue earlier. It would have gone closer to 5% this year. We've seen a 3x to 3.5x jump in our online sales this year.
Q] You have gone on record to state that you aim to expand your market share to around 12-13% from your current 10%. What are the growth drivers you've identified for your brand this year?
We like to keep things simple at Centuary. We are India's sleep specialists which means that our principle strategy is based on reaching out to as many consumers as possible in the country. We intend to expand our distribution: both offline and online to make ourselves accessible to consumers anywhere within India. We're also working on our product portfolio. We've got a range which starts from an entry level of about Rs 7,000 to Rs 8,000 for a mattress to much higher priced products at almost one lakh for a mattress. We've got multiple price points and multiple touch points in terms of distribution and availability. The third and the most important pillar is having the right marketing, and that's where we've got our brand ambassador, Sania Mirza, with whom we've done some very good work which has helped us connect with the younger target audiences particularly.
Q] The unorganised sector commands 60% of the share in the category. What are the marketing challenges in such a scenario for your brand?
India is a very complex market. The unorganised segment has been in the driver's seat across categories in India. The implementation of GST provided the organised segment with a level-playing field. We are seeing the conversion slowly in the mattress industry where the composition was probably 30-70 five years back, and it's about 40-60 right now, and it will be 50-50 in the coming year. This shift is aided by the top brands raising awareness about the importance of investing in a trusted brand. We have to play to our strengths which is to provide a good value product rather than a cheap product. It continues to be the hallmark of any good brand across categories when it comes to tackling the conundrum of the unorganised segment.