As coronavirus continues to keep us restricted to our houses, viewership of OTT platforms is soaring like never before. We speak to Tarun Katial, CEO, Zee5, a leading OTT platform that has seen a surge of over 200% in its viewership numbers during the pandemic.

As of today, the platform has close to 50 million monthly active users and 4 million daily active users. The platform not just continued to launch fresh content throughout the pandemic but also introduced a series of apps, including Zee5kids, an exclusive app for kids, and Zee5 HiPi, a dedicated short-format video platform for youth.

Q] Despite a lot working for OTT platforms during COVID, the pandemic must have come with its own business challenges. What were the major challenges you faced during the lockdown?
The first challenge that we as a team faced was that we had to re-arrange our entire content ladder.

Initially, we were worried about the pressure this will put on the bandwidth, and if it will support both WFH as well as the video entertainment part. We had to change our entire backend in a week's period and equip ourselves to ensure that people get to watch content but do not consume too much of the bandwidth.

The other challenge was that of human connection. We are a start-up company that needed the energy of the floor. Thankfully, we were very good at video collaboration as we have been using these tools for almost two years, ever since the time we were launched because our development partners are across the globe like Israel, Poland and Valley. So our team now meets every morning for two hours and we have an open Zoom.

We have split ourselves into squads that solve bigger consumer issues. We have put consumers at the centre of it. We knew that with consumption going up, there will be a lot of consumer needs, challenges and demands. We needed to change the entire operating mechanism.

We launched a new Android and iOS platform. All of that came with lot of demands and I give my team 200 on 100 for pulling that off.

Another thing was that this was the year when we needed to scale up our product, and we had about a 100 new people join us. We have never met these people, yet we had to induct them into the system and make them part of the family. Everything was done on video collaboration. So it's been a rollercoaster ride, but one filled with care, compassion and connections.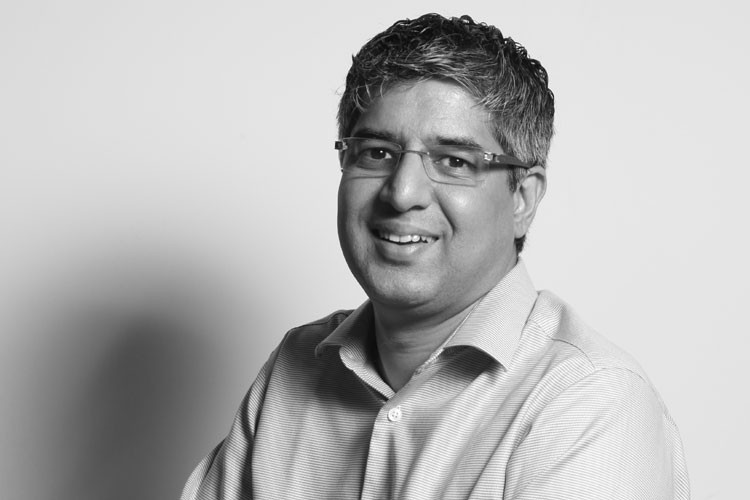 Q] You have an edge over others when it comes to vernacular content. But would you agree that others score on international content? Are you expected to go in that direction in the future?
Actually we plan to continue to capitalise on our strength, which lies in being a very local brand. We talk to the masses, affluent and vernacular Indians with real and relevant stories. We take from the masses and give it back to them. We do that in the language they speak, whether it is Hindi, Marathi, Telugu, Tamil or Kannada. We will continue to do that. Our game is in India and Indian languages.
Q] IPL is starting in a few days, and is coinciding with the festive season. How are you going to hold on to your viewership during this period?
We are welcoming IPL. The show must go on, and I am happy that it is coming back. About us gearing, our catch-up TV is very much immune to IPL. Women who follow their TV soaps will continue to do. If they don't watch on linear screen, they will surely watch on OTT.

Second, we have made sure that HiPi is the home for cricket. So we are going to create a lot of stuff around cricket on HiPi in terms of building excitement. There is a great opportunity to capture on all the euphoria that the IPL will create.
Q] Does that mean you will be promoting an event owned by your competing group?
IPL doesn't belong to anyone, it belongs to the entire country. We don't segregate it like that in our head. If there is a euphoria, we are a topical platform and we must partake the euphoria. However, there is no formal collaboration. It is just the buzz in the air and any youth-targeting platform will catch on to it.
Q] But considering that this is festive season and IPL is coinciding with it, do you think it will take away your share of subscription/ revenue?
That is true, but stories will still need to be told, and characters and actors have their own affinity.
Q] We already have over 40 OTT platforms in India now. The market is highly competitive. Going forward, what will make Zee5 stand out in this crowded marketplace?
We want to become an entertainment super app in this country. We want to deliver to diverse audience clusters with diverse technology products. For instance, we have HiPi on one side which is a short-form product. Then we are building on our news portfolio and we now have 60 live channels on the platform.

By the end of this year, we will have a much more personalised news product. We then have the long-form video product, and then there is this subscription video-on-demand product. We are also adding Play5, which is a gaming product. We want to make sure that we retain our audiences and keep them engaged. We want to be the one-stop shop for video entertainment.