As the OTT wars heat up, Zee5 is throwing its hat in the ring with the launch of its interestingly titled Anytime Manoranjan (ATM) campaign. Manish Kalra, Chief Business Officer, Zee5 India walks us through the vision and objective behind the unique campaign, the brand's focus on regional language content and more
Q] What are you hoping to achieve with Zee5's ATM-Anytime Manoranjan campaign? How are you planning to position your brand given that several of your peers have dabbled in sampling before?
The origin of the campaign stems from the insight that users want to consume content. The campaign is focused on people who are not glued to OTTs right now, and the campaign hopes to expand the market for us. The hook is using the connotation of ATM from where people are used to withdrawing money and here on Zee5, you can withdraw your favorite dose of entertainment anytime, anywhere. We also decided to open up almost 1500 movies, which were on the SVOD side. We brought them on AVOD side so consumers can get the benefit of enjoying movies, which are not available anywhere else across languages. Everything is available to them at their click of a button and ability to watch it at their own convenience, and ensuring that they have a good experience. Once they have a good experience, they will also sample the content on the paid side.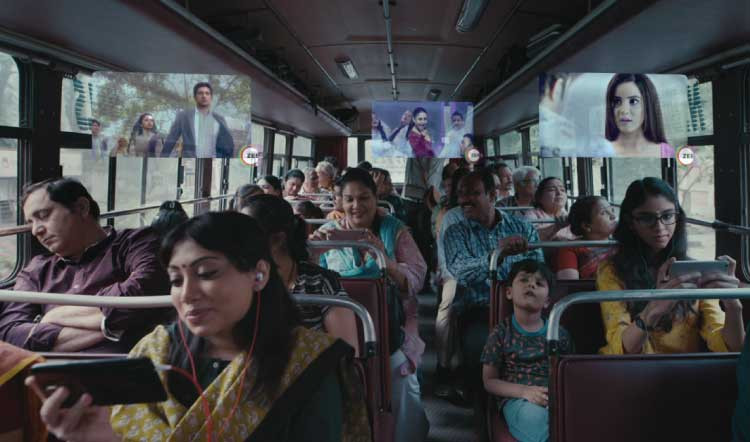 Q] What will the marketing mix of the campaign be? Given that it is an OTT platform, will it be largely digital-led?
It's an integrated 360-degree campaign. The objective is to initiate the uninitiated, and the uninitiated are more on TV. We are anchoring a lot on traditional platforms like TV, and then Outdoor in tier II cities along with Radio as well as Digital. We realised people have already moved online and spend their free time on Facebook, Instagram and YouTube, and we want to cater to them as well. It's a healthy mix on both sides.
Q] Does this campaign signal the fact that Zee5 is now pivoting towards driving growth through subscribers rather than advertising?
It's never an either/or. In India, our focus is heavily on ensuring that we get users who watch content to realise that the number of ads or the density of ads per minute that we have on Zee5 is much lower than watching on TV. It's a win-win, and the user has a choice. We've just enhanced the AVOD offering with this campaign.
Q] With so many players vying for the same share of the OTT pie, which elements will drive growth for the brand? And would you say that advertiser interest has come back to the pre-COVID level?
From Zee5's perspective, our strength lies in our parent content production, and our ability to produce content, which connects with India and Bharat across languages, and across zones. We will double down on it this year and leverage it to our advantage. One will see a lot of original content coming in regional languages. We saw a good amount of advertiser interest during the pandemic last year because advertisers wanted to capture an audience moving online. If we look at year on year, the growth is significant on both advertising as well as SVOD side. We want to double down on the entire content library, because we believe more and more consumers will come if they like the offering we provide. And then, investing in the platform to deliver a good user experience is important.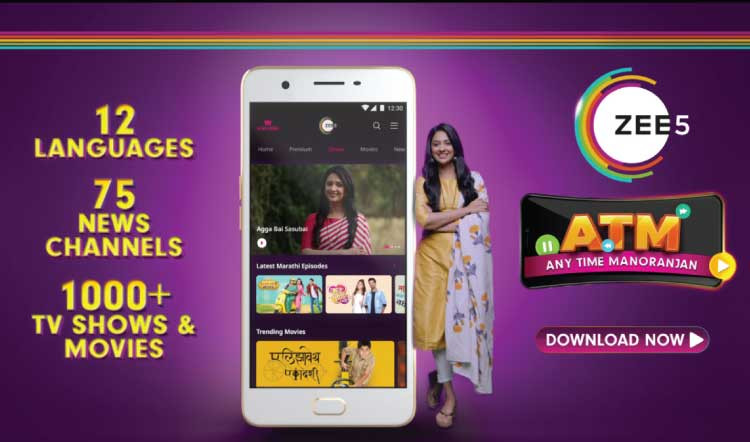 Q] How crucial is building a base in Bharat? You also announced a price cut recently; what was the response to it?
Bharat is our priority. The family of India is our priority. They like to watch content in their own languages. We have to produce content in those languages to cater to their needs and their aspirations. It will stay at the top of our priority list. We want to win with content and ensure a good user experience on the platform. Pricing plays an important part. We have a trial pack, which is at Rs 99 monthly. We celebrated our third anniversary and we wanted to thank our consumers so we brought it from Rs 999 to Rs 499 as a one-time discount. We saw a good response. If a significant portion was coming from trial pack initially, after the discount, we saw a significant portion coming from the annual pack and in the process what happened was our ticket sizes improved and overall stickiness of the users have gone up. But I believe that pricing can never be your winning mantra; it will always be a secondary support metric.
Q] One of the most pertinent things right now in the OTT space is the new regulatory code, will it impact your plans? Will the new guidelines affect the quality of content?
If you read the guidelines clearly, there's more self-regulation which empowers the users to choose the kind of content they want to watch. We will be upfront in informing the users about the kind of content they are going to watch. The consumer has a choice to make, whether they want to watch it with family, or alone, or on their way to office. We believe in being a customer-centric company and more power to the user helps us grow our platform. There are some points which are still under discussion. That's how an industry and an ecosystem will evolve, but don't think it will impact anything on the content side or the growth side.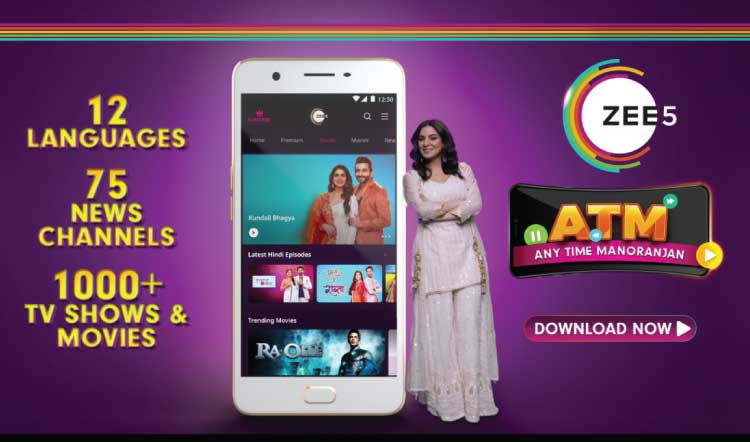 Q] What are the steps Zee5 is taking to ensure that user data is secure?
It's important for us to ensure user data is always secured. All sensitive information stays behind iron curtains and firewalls so that no one can access it. We have made a huge investment in overall data security, and we have tied up with the best vendors in the world. In fact, as we speak, we are doing an audit with third parties and ensuring there are no vulnerabilities at any point in time.