Shakespeare said, "If Music be the food of love, play on…" while Jane Austen says "Is not Poetry the food of love?"
Music and poetry are certainly intertwined – I experienced this amalgamation recently in an interesting and unusual way.
During the early days of 'house arrest', it was a pleasant surprise to be invited by 92.7 BIG FM for their Morning Show, Onward and Upward, to speak to their cross-functional teams on changing business trends and new opportunities to be unlocked in the post-COVID world.
It was one of the first Zoom sessions I conducted. There were over 200 senior professionals from BIG FM.
The jugglery between presenting, answering questions, keeping a tag on the chats, and making the session interactive, was certainly new, engaging and a lot of fun.
A token of appreciation or a gift is a common practice at the close of such events. This time they offered a unique 'Gift of Music' – an exclusive one-hour show for Madisonites to dedicate their favourite songs to their loved ones with a short audio note or a text message.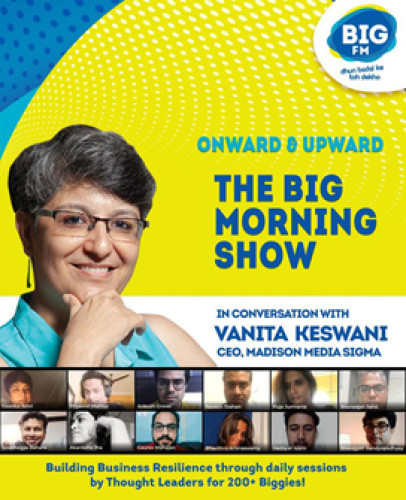 On the day of the show, the buzz and excitement in Madison teams was palpable. My Caravan, lying in a remote corner of the house, gained a new lease of life, and so did many other radio sets of Madisonites come to life.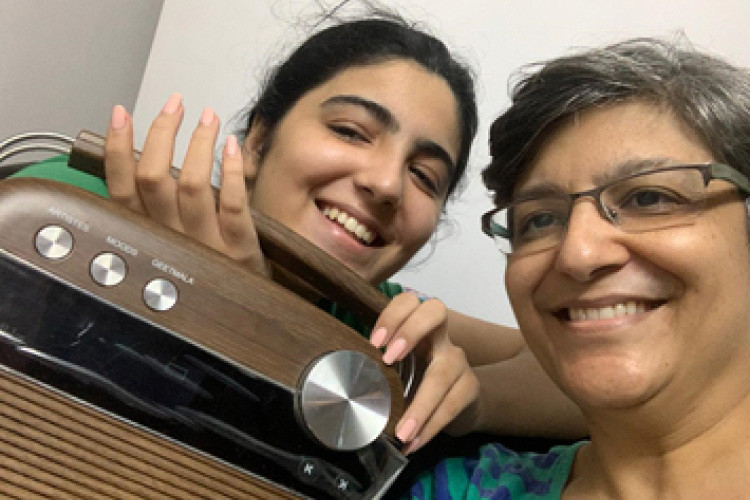 Here are a few snippets of the show: One of our colleagues was supposed to get married but had to postpone his marriage due to the COVID-19 induced lockdown. With a romantic heart-touching message, he dedicated a song for his fiancée.
I dedicated "Tujhse naraz nahin zindagi…" one of my all-time favourites to my daughter Aashna, with the same message as the song – never to be upset with life, irrespective of the hardships and disappointments it may pose.
A colleague dedicated the song "Duniya mein, Logon ko, Dhoka kabhi ho jaata hai…" for Vikram Sakhuja, our group CEO. This was indeed nostalgic for Madisonites, as this song is an integral part of our office parties where Vikram likes to sing this song in his inimitable style.
Apart from this, the rendition of numerous other songs in the show livened and uplifted the spirits of all Madisonites. This episode of 'Gift of Music' not only changed the mood of that evening, but also spurred the interest in Radio at home for many.
The next morning, when I was listening to Radio, I thought to myself that if Big FM could think of something so unique to engage with us, I too should think of some creative way to reach out to the media & advertising industry. With a mushrooming of articles storming the Internet on the impact of COVID-19, I decided to use my passion for rhythm and rhyme to pen these lines 'Rewind to the Future'. As I listen to my Caravan every day, these refreshing musings of poetry and music play on...
REWIND TO THE FUTURE
Consumers have increased screen time on their hands...
But where are all the brands?
In today's prevailing environment of COVID-19,
There is scope for meaningful advertising umpteen…
It's time to tell your audience how much you care and strike a chord,
Do reach out... you are bound to get an applaud!
With brand relevance and trust, build up the euphoria, go big!
Benefit through media efficiencies, lesser into your budgets dig :)
Brands should help in daily lives, so consumers believe,
Time to build campaigns that truth from chaff sieve.
Audiences are at their receptive best in quarantine
Spending more and more time online
Digitize your business, scaling up on Digital is key,
As that's the way the new normal shall be.
If Winter comes, can Spring be far behind,
Reflect this optimism through campaigns all would love to rewind!
***
- Vanita Keswani