Khullar believes that the Metaverse could be the new internet, "Meta means beyond, and verse means an entire universe. It's a congregation of thousands, if not billions of people that are in a virtual reality space concurrently. It is a computer generated environment and could be facilitated by AR, VR, etc. where every person is a virtual avatar and so is the world around them. It enables a kind of connection between the users, boosts a bit of creativity and gives a different immersive experience," he said while explaining what metaverse is and how it works. 15 years ago, you would not have heard these words, but our digital world has gone through immense transformations during that time. Social networks have taken over our lives, and the word 'cloud' means more than just cotton candy-like patches in the sky. Today, while it is true that metaverses could be at a nascent stage, there is no denying its presence.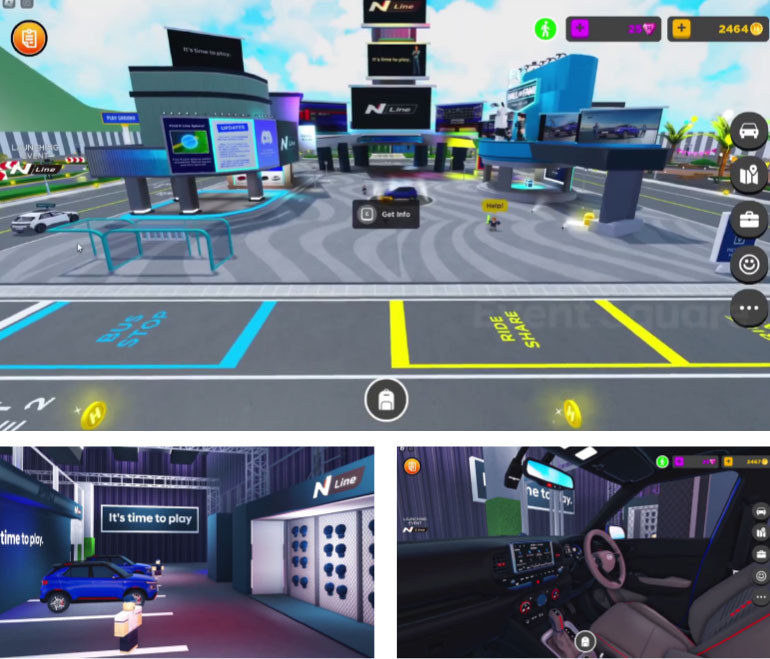 Objective
Speaking about the objective behind launching the new Venue N Line on the metaverse and the brand's collaboration with gaming platform, Roblox, he said, "Our parent company has taken up a bit of space inside Roblox, one of the biggest gaming platforms across the world. The latest July Comscore data tells us that 7 million people are using Roblox on a monthly basis in India. So the aim for Hyundai from the brand positioning point of view is not to start generating our own independent virtual platforms, but also to be present where our consumer is. Our consumer is becoming younger with every passing year, our data says that our average buying age continued to decrease over the last three years. Venue N Line is based on the Hyundai Venue, which has the largest first time guy buyer base of more than 34% people."
Connecting to a younger audience
"We believe that we are getting younger, and younger people come to buy our cars. It is very exciting to be present in an actual gaming metaverse that people are already in, it'll be a first for the auto industry. We all know about the SPICE Model of the metaverse, so it obviously has to be seamless. That means people could move from one experience to another, and the presence has to be different from offline space. So we are also going to give experiences in the metaverse on Roblox, which is different from the offline space."
Marketing Mix
"It's a digital-only launch, we are not doing television and print currently. So the mix of the launch is primarily social and online platforms. It is a very important product for us, so we are looking at a digital-only media plan," he said, while adding that Hyundai in India has the largest social media presence amongst auto manufacturers with more than 15 million fans across different networks. "We are number one on Facebook and on all the other platforms. So we already have a very strong and a highly engaging social community. We have seen some very good traction on the work that we have done, including search. This is the right time and the right car, and if we are looking at going younger, marketers like us should look at a digital-only launch," he concluded.