Q] Maybelline New York has roped in Suhana Khan, Ananya Birla, and Eksha Subba as three new brand ambassadors alongside ace shuttler PV Sindhu. What was the idea behind this move?
Maybelline as a brand represents diversity. We have diversified our squad of ambassadors to appeal to different sets of consumers. Maybelline is not individualistic, but more like a community. We have built the makeup community as a brand, and hence it was required to have diverse faces representing it. The idea behind this move was to bring together young and energetic faces who are not only upcoming stars, but also young achievers.
Q] What are the qualities of a typical Maybelline brand ambassador? What is it that you seek?
We always prioritise authenticity. Maybelline New York will always be represented by authentic brand ambassadors. The second aspect is the cool quotient in the makeup categories. We also look at people who can speak their mind, are a bit edgy, and have their own style statement. It is very important for us that the face of the brand should also resonate with the young audience, and can inspire young consumers in India.
Q] What was the idea behind roping in a brand ambassador from the north-east, Eksha Subba?
Maybelline always aims to be more inclusive. Beauty cannot be defined in a fixed box set, and we intend to include everyone in the community. We accommodate individuals who can effectively express themselves, and they can come from different regions, with varied skin tones, styles, and looks. Northeast is an integral part of India, and we have products that suit people living in every part of the country.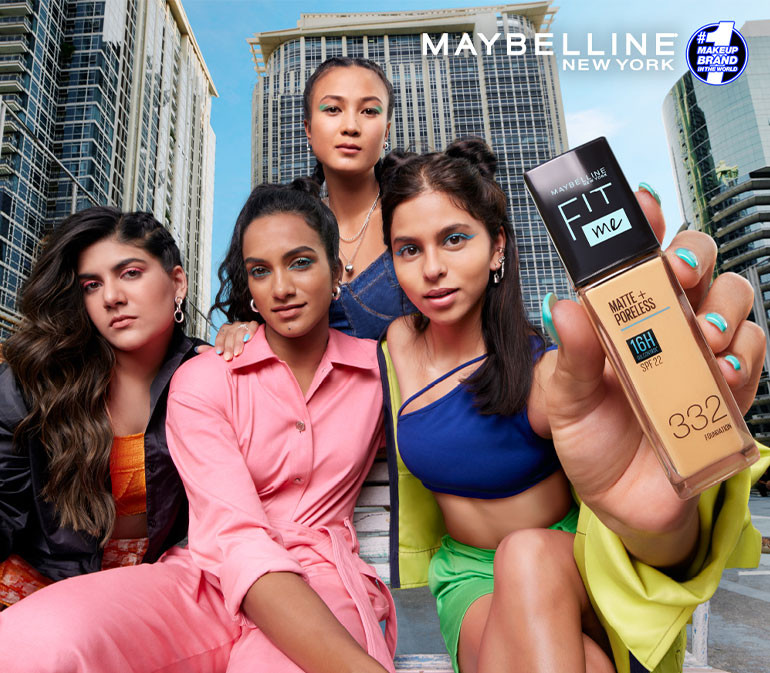 Q] Today, new brands have entered the cosmetics industry, and a few have become unicorns as well. Whom do you consider as your closest competitor?
When we look at the Indian market and the penetration of makeup, it is yet to be fully explored. The real power of makeup and cosmetic products in India is yet to be unleashed, as the consumption of makeup in India is still low. Rather than looking at competition, our aim is to increase the makeup usage and penetration in India. We want to continuously grow the category, and we can confidently say that the makeup industry in India is growing at a very fast pace.
Q] L'Oreal as a brand is aiming to become carbon neutral by 2025, globally. What measures are being taken by the brand in India in this regard?
We have major commitments towards our sustainability programmes. We are undertaking multiple initiatives across our product range, sourcing, packaging, and merchandising. As a brand we are good to consumers, and we strive to be great for the planet. Our aim is to make our factories carbon neutral by 2025. At the end of 2022, L'Oréal had 110 carbon neutral sites, which use 100% renewable energy, including 22 factories. Today, 65% of all our sites worldwide are carbon neutral. We also started our Green Beauty Initiative in which we aim to completely stop using 'non-recycled plastic' (Virgin Plastic) in all packaging by 2025, and thus help reduce plastic production by 37 thousand tons per year.
Q] Is L'Oreal planning to introduce vegan cosmetics in India?
The brand intends to cater to everyone, and that is our motto. The trend of vegan cosmetics is all over the world. Multiple companies are trying to catch up with the trend. We do catch on those strengths, but at the same time we want to be inclusive for everyone, and not become too specific.
Q] How much growth is L'Oreal India expecting in the upcoming year and what are your expansion plans?
We aim to grow by double digits, and our plan is to increase the category. We aim to not only increase the usage of foundations or compacts that we offer, but also the usage of concealers, setting sprays, primers, eyeliners, mascara, etc. We intend to not only grow the category of bullet lip colours, but also the use of liquid lip colours. The idea is to unleash the possibilities of what makeup can do. That is our effort, and we will focus on it.