Q] Give us some insights your latest campaign #UndeniableLeave?
There are actually two insights here. First, because of Covid-19, people could not go on any proper vacation over these last two years. Post pandemic, this is the first year where both international as well as domestic locations have fully opened up with almost no restrictions. So, everyone is looking forward to going somewhere with their family, friends, or by themselves. Secondly, one of the hiccups in the process of travelling is getting your leaves approved at your workplaces. As almost everyone is planning a trip now, the number of leave-requests will be high. People also feel awkward to have a conversation with their bosses asking for leaves. So, we thought that this campaign with Virat Kohli would be a fun and tongue-in-cheek way of helping people get through that awkwardness.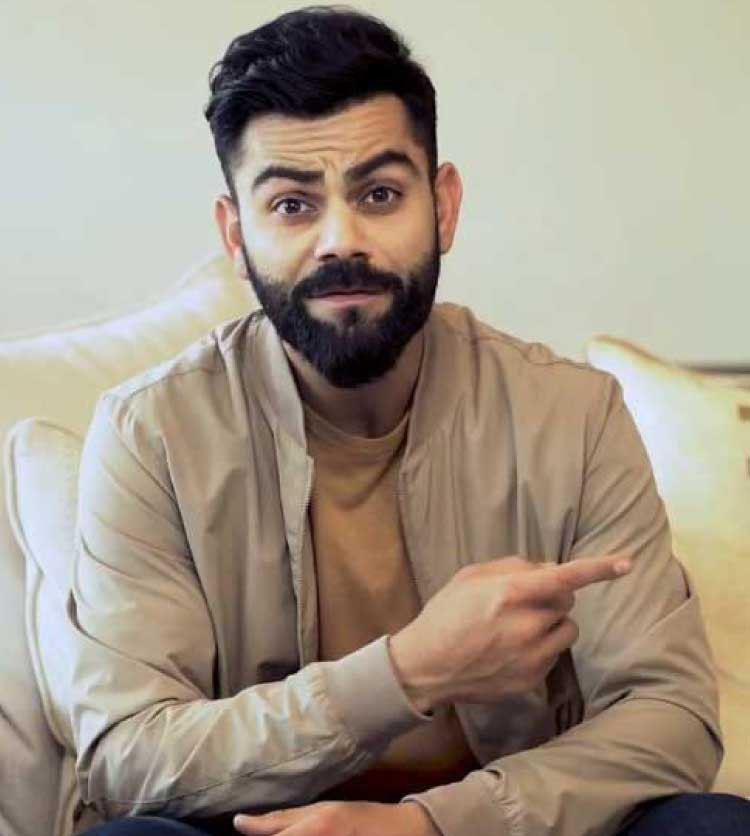 Q] Virat Kohli has been your brand ambassador for the past six years. What sort of brand boost have you received from him?
Virat Kohli has really worked well for us. From a business perspective, we are primarily looking at two things from him - one is to get connected with the younger audience and highlight our products to them, and the second is to connect with the audience of tier-II and tier-III cities. Five to six years ago, we were primarily focused on the larger towns and metros. We also wanted to get into the malls of the smaller towns, and Virat really helped us in doing that, given his high reputation across the country. Be it style, international brand imagery or authenticity, Virat represents everything that we stand for as a brand. Also, we have been focusing a lot on the Digital space over the past few years. The association with Virat is helping us there too, as he is very popular on social media.
Q] What are the new categories that you've launched this year?
This year, we have launched two categories and there are multiple products in each of them. The first one is for kids belonging to the 1-10 age-group. For them we have backpacks as well as luggage. We feel that there's a gap in this segment in the country, and there weren't any products geared specifically towards this audience. The second is the category for women. So far, most of our bags have been unisex or male-focused. So we have launched a few collections that will appeal to female consumers. These products have a feminine quality, both in terms of design and features.
Q] The new-age consumers prefer technology-driven products. How are you catering to those consumers?
We are focusing on introducing new technologies to the products that can actually ease travelling for customers. Mobility is a primary concern for us. When you're travelling with your luggage, you don't want the wheels to break off. So, we are focusing on new technologies such as shock absorbing wheels, and brake system in the wheels to improve the mobility. Now, most of our products come with eight wheels instead of four. We are also using technology to ensure that every bag is lighter than the previous one. Safety and security is yet another important aspect, and hence, we are using antimicrobial solutions in our products. because of that consumers don't have to worry about germs getting into their bags while travelling.
Q] What is your current market share in India? Who do you see as competitors?
While I won't be able to divulge a number, I will say that American Tourister is the largest brand in India in its category today. There might be other local brands that operate at our price point, but in reality, no brand has the international stature and international networks that we enjoy. So we don't benchmark against any brand because there is no international competition for American Tourister in the country today.
Q] What percentage of sale is now coming from e-commerce? How much has it increased over the past two years?
Roughly 20% of our sales come from e-commerce. It has increased by 3-4% as compared to the pre-pandemic time. Of course, during the pandemic a lot more sales came from online, but now the other channels have recovered as well.
Q] What does your marketing mix look like?
For the first half of the year, we've done some Print work along with Digital. In the second half we may consider doing some Out of Home (OOH) and Television. But overall, around 80% of our focus would be on Digital and the remaining 20% will be on the other channels.