The much-awaited list of nominees for the exchange4media Group's flagship property, the IMPACT Person of the Year 2020 (IPOY) award is finally out. Every year, the IPOY title is presented to one or more persons who have made maximum impact in the domain of Advertising, Media and Marketing, and influenced the industry with their significant contribution. Some of the past winners of the IPOY Award include Byju Raveendran, Founder and CEO, Byju's, Rajan Anandan, former Vice President, Southeast Asia and India, Google, Baba Ramdev of Patanjali Ayurved, Vijay Shekhar Sharma, Founder and CEO of Paytm, Arnab Goswami, former President & Editor-in-Chief, Times Now and ET Now, Punit Goenka, MD & CEO, Zee Entertainment Enterprises Ltd; Vineet Jain, MD, Times Group and Ambika Soni, then Minister for Information & Broadcasting amongst others.
The list of nominees for this year's title were put together on the basis of insights from industry leaders and experts, as well as with meticulous editorial consideration. 2020 being a year unlike any other, saw the rise of new brands that made their mark especially in the digital-first space. Whether it was in ed-tech and gaming or food delivery or telecom, the year saw some legacy brands do remarkable work and some new brands make their presence felt.
Without further ado, here are the contenders in consideration for the highly coveted IPOY title in 2020: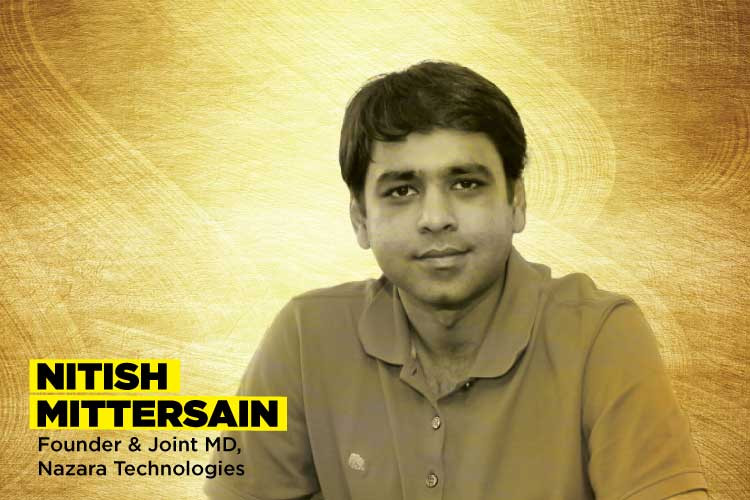 Nitish Mittersain's love for all things gaming is what led him to set up Nazara Technologies back in 1999. Today, about two decades later, the brand is a prominent name in the gaming space having clocked a sizable revenue of Rs 164 crore in 2018-19 and reaching an impressive Rs 264 crore in FY20. Mittersain's company has been growing by leaps and bounds, and its revenue is projected to grow to Rs 450-470 crore this fiscal year. The company's network today boasts of 100 million monthly active users and is expected to reach 130 million monthly active users by this fiscal year. It has invested $50 million in 13 startups over the last two years, and is set to play an integral role in the driving up the growth of gaming, e-sports, and sports content across emerging markets. The company has also invested in other gaming startups like Halaplay and has acquired the content platform – SportsKeeda.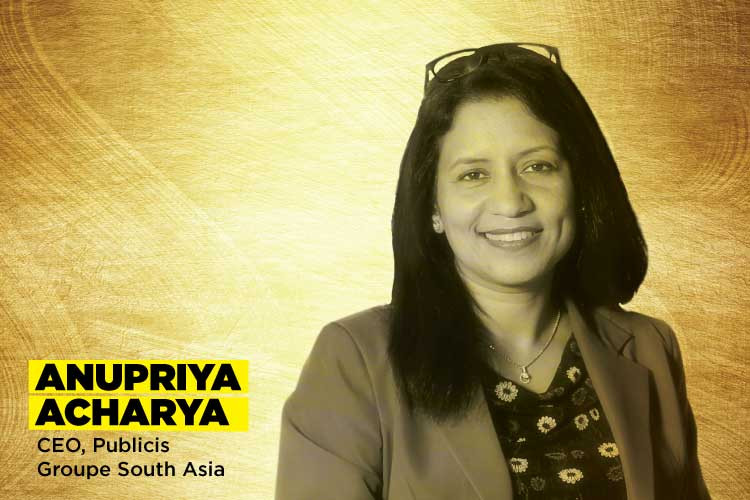 As the CEO of Publicis Groupe for South Asia, Anupriya Acharya leads the company's agenda across India and Sri Lanka. Her primary responsibilities include driving greater integration across the Groupe's operations to deliver end-to-end marketing transformation to existing clients as well as cultivating and attracting the best talent across agencies and practices. Acharya is also the only woman leader with a holding company mandate in India. Credited as one of the power women leading the industry, Acharya was also named the President of the AAAI last year and was ranked at #2 in IMPACT's 50 Most Influential Women list last year. In a strategic move for Publicis Groupe, aimed at reinforcing the company's creative credentials, Acharya also oversaw the integration of BBH India in 2020 with a joint leadership team titled BBH-PWW India. Under Achaya's leadership, the Groupe has recorded one of the strongest growth phases in India, and India became one of the top performing markets for the company globally.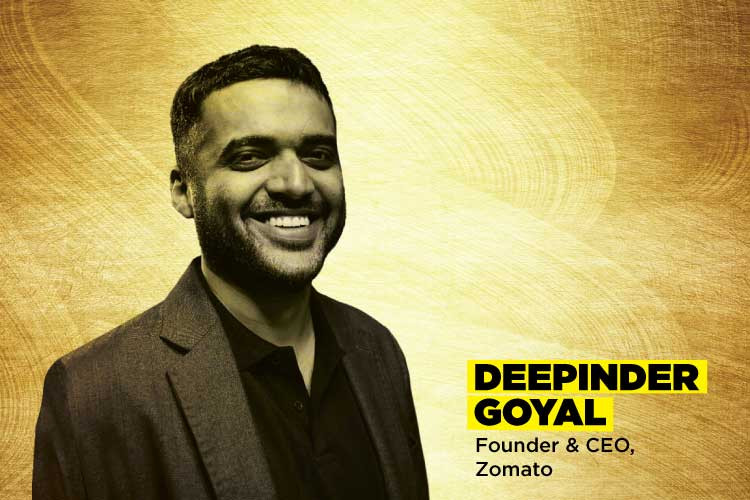 Deepinder Goyal is the man who created the platform that has become synonymous with restaurant bookings and orders, Zomato. Since the company's inception, Goyal has since moved from strength to strength, widening the brand's reach across metros like Mumbai, Kolkata and Bangalore. Since then, the service has now reached 24 countries and 10000+ cities globally, on the back of its vision of better food for more people. Today it not only connects people to food in every context but also works closely with restaurants to enable a sustainable ecosystem. The brand currently services over 100 million active users across the globe. Despite the challenges posed by the pandemic last year that resulted in a 160% jump in losses, the brand still reported a 98% growth in revenues for FY2019-20. Goyal is often regarded as the face of the brand, which also adds a whole new personal element to one of the hottest food delivery platforms in the country.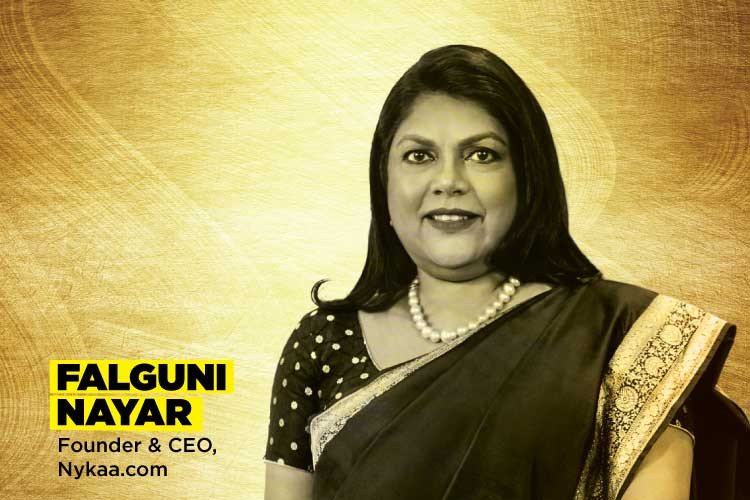 Falguni Nayar is the brilliant mind powering what is today quite possibly the most popular Indian e-commerce beauty platform. After serving 20 years as an investment banker and broker with Kotak Mahindra, Nayar announced her departure to pursue her dream. She created brand Nykaa, which has today gone on to become an e-commerce destination for not just beauty but also wellness, lifestyle and fashion. Nykaa has now expanded to an omnichannel lifestyle retailer with over 5 million monthly active users, 76 stores across India, fulfilling over 1.5 million orders a month, with 1500+ brands and 130,000+ products available through its website, app and stores. The company crossed a billion dollars in valuation in March 2019 when it raised Rs 166 crore in a primary transaction from Steadview Capital at a valuation of $1.2 billion. The brand is also expected to go public at a valuation of $3 billion by this year or 2022, as per company sources.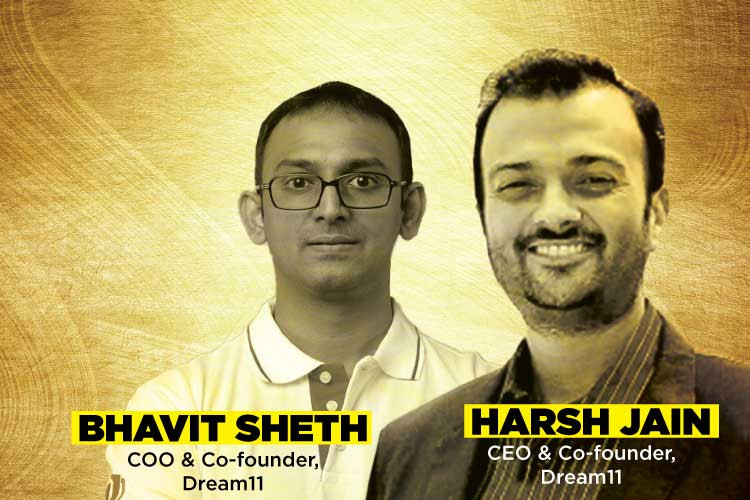 2020 turned out to be a big year for the founders of Dream11 – Bhavit Sheth and Harsh Jain as the brand grew to become a household name. Possibly India's leading sports technology company, Dream11 offers sports enthusiasts a range of fantasy cricket, football, kabaddi, basketball, hockey, rugby, baseball and more. The brand has seen a steady rise over the years since its inception in 2008. Having been an Indian Premier League sponsor since 2018, the company witnessed a meteoric rise in 2020 when it bagged the title sponsorship rights for the tournament last year with a bid of Rs 222 crore. On the back of its big sponsorship and smart marketing strategies, Dream11 witnessed 10x growth in web and mobile traffic and 50% growth in transactions, and today commands a 90% share of the fantasy sports market. It is currently leading the fantasy sports market with a revenue generation of over Rs 801 crore in FY2019, a growth of 741.9% and with a whopping 100 million-strong user base.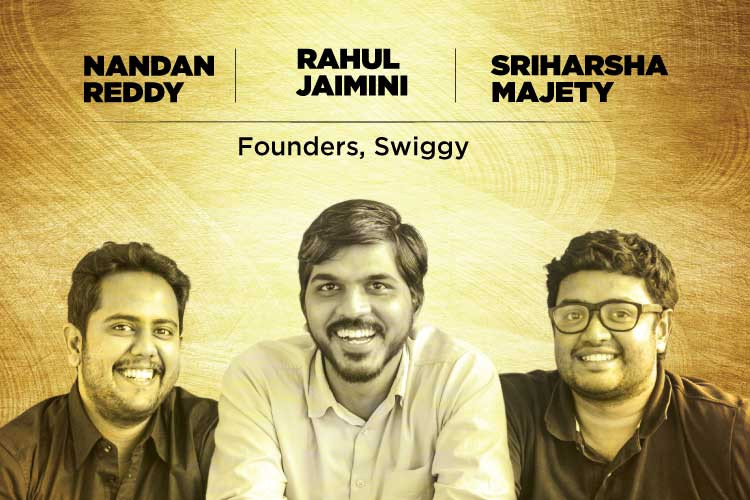 Swiggy, co-founded in 2014 in Bengaluru by SriharshaMajety, Nandan Reddy and Rahul Jaimini, has become India's fastest start-up to find its place in the unicorn club. Majety, a BITS Pilani and IIM-C alumnus and Reddy, also from BITS Pilani, realised the scope of the hyper-local delivery business catering to the food order and delivery space, which was largely untapped at that time. That was when they roped in IIT-Kharagpur alumnus Rahul Jaimini, and the three conceptualised Swiggy. Majety set up the company based on a simple premise, 'We aim to change the way India eats'. And the three founders have managed to do that, while getting their basic service of logistics right. The brand today has grown to become a leading on-demand delivery platform, connecting consumers to thousands of restaurants and stores in over 500 cities. The challenges of the pandemic notwithstanding, Swiggy's revenue from operations ballooned 2.4X to Rs 2,696 crore during FY20 from Rs 1,128.3 crore earned in FY19. The platform has today won hearts also on the back of its innovative, endearing advertising campaigns especially during the IPL.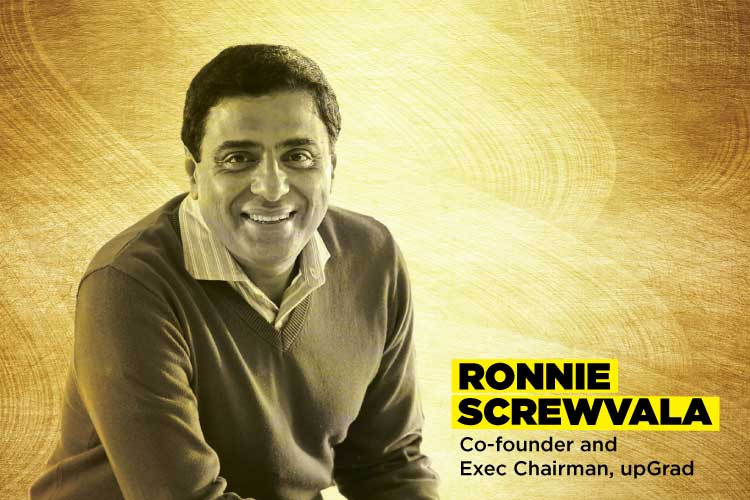 Ronnie Screwvala, along with co-founders Mayank Kumar, Phalgun Kompalli and Ravijot Chugh are the entrepreneurs behind the ed-tech company, upGrad. The brand is an online higher education platform providing rigorous industry-relevant programmes designed and delivered in collaboration with world-class faculty and industry. During the pandemic of 2020, the company ramped up its marketing and advertising to meet the growing need for upskilling and higher learning. On the back of its strategic marketing campaign, the company recently crosses 1 million registered lifelong learners on its platform. upGrad also clocked its highest-ever revenue in a single quarter, having grown 100% in the last nine months from the start of the financial year. It is now eyeing a Rs 2500 crore revenue run-rate for FY'22. Over 450 companies hired 1200+ learners from the upGrad talent pool in 2020, with learners receiving an average salary hike of 46%, beating the industry benchmark of 20-30%. It is also set to close a funding round of $100 million this year.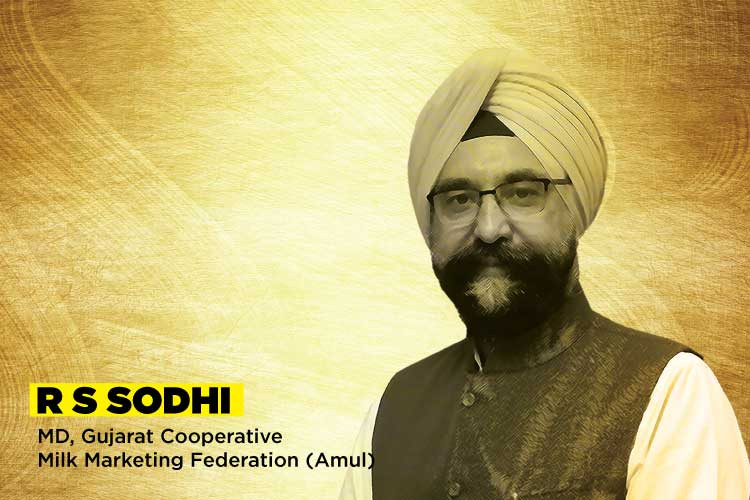 While the pandemic of 2020 and the lockdown in particular saw brands abruptly put marketing and plans on hold, the one brand that shone through with clever marketing throughout the period was Amul. The dairy giant Amul, led by RS Sodhi, Managing Director of the Gujarat Co-operative Milk Marketing Federation and owner of the Amul brand emerged from India's lockdown in a much stronger position than before. While other brands cut back on spends, Sodhi chose to double Amul's budget, and got some excellent deals on TV channels that were already facing the heat with advertisers withdrawing. The brand hit the jackpot increasing viewership by 10x when it rode high on increased TV viewership and became lead sponsors for Doordarshan's reruns of Ramayan and Mahabharat. Sodhi has also gone on record to state that Amul has set a target of doubling turnover to Rs 1 lakh crore by 2024 from Rs 52,000 crore at present by procuring more, processing more and marketing more.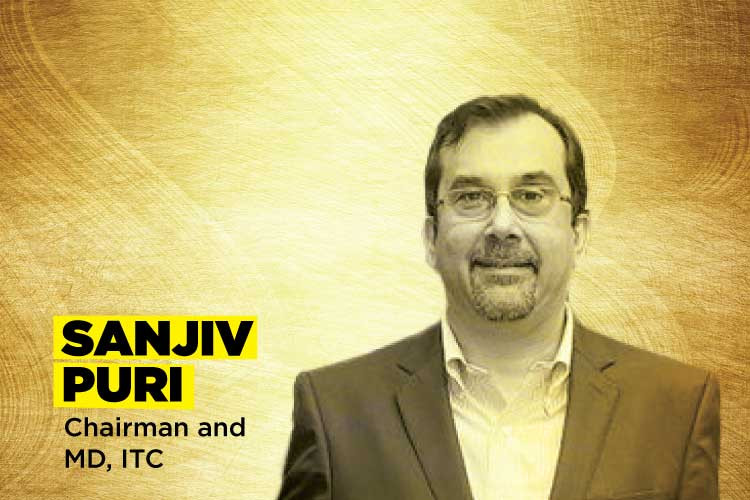 Sanjiv Puri is the Chairman & Managing Director of ITC and a veteran in India's FMCG space. He was appointed as a Wholetime Director on the Board of ITC with effect from December 6, 2015 and Chief Executive Officer from February 5, 2017. Since Puri took on the role of Chairman a year ago, ITC's FMCG brands clocked an annual turnover of Rs 19,700 crore last year, up from Rs 18,000 crore in 2019 and Rs 16,000 crore in 2018. The brand also did as many as 60 launches in the last 12-18 months, leveraging the growing demand in the FMCG space during the pandemic last year. He is a Director on the Board of US-India Strategic Partnership Forum, Member of the technology discussion group 'Farm to Table - driving India's agriculture sector digitally' constituted by the NITI Aayog, and a Member of the Expert Group constituted by the Punjab State Government to recommend short and medium-term action plan to revive the state's economy in the aftermath of COVID-19 crisis.