Necessity is the mother of invention", is an old proverb, and perhaps the most relevant phrase during the COVID-19 induced lockdown period, when brands shifted their focus towards content marketing and looked at ways to connect with their audiences through influencers, innovative content or creating new IPs.

Understanding of the medium effectiveness and that it can deliver ROI increased dramatically as brands released innovative, refreshing and empathetic content with seamless product placement and narrative.

During such times, when marketing budgets are slashed and brand managers are compelled to think of ways to maintain brand love and recall, decisions on small ticket items have been easy to make. Since, then we have seen the rise of the influencers and a new crop of content creators.

"Our talent management revenues went up three times in the last quarter. Influencer content is something that can be released immediately. A client can approve it today and day after tomorrow they can release it," says Aditi Srivastava, Co-founder, Pocket Aces.

Another trend we have noticed is that brands have been okay with production value being normal as long as it is authentic and the script is good, says Srivastava. "They are not worried about videos looking beautiful. The key is to have the script and performances right.

And results of these videos have been equally good," explains Shrivastava, talking about trends that have emerged in content marketing during the lockdown period.
More and more brands used social media platforms to listen, decode themes, shape strategies and react.

"With offline events getting cancelled and launches moving virtually we also saw brands evoking interest in consumers by getting them to sign up for virtual events using our personalised notification feature and then creating content that is best suited for digital viewing," says Kanika Mittal, Business Head, Twitter India.

"This is a fundamental shift in how launches were done and are worth calling out. The content used a combination of razor-sharp effects, concise yet powerful messages voiced by imminent leadership to keep it engaging," adds Mittal.

Flipkart came up with a social commerce platform 2GUD during this time. "Content creating platforms have given opportunities and built market value for influencers, but for them, social commerce is an extension of their journey which allows them to tap their creativity further.

Our intention with our social commerce offering is to enable purchasing decisions for our consumers by bridging a trust and style gap. For us it is about building depth and inroads in the content-to-commerce journey of a consumer," says Chanakya Gupta, Head of 2GUD, Flipkart.

Brands have had immense opportunity to use AI and ML in content marketing with data, automation and personalisation at their fingertips now more than ever. "Brands do realise the need and relevance, but they haven't yet been leveraging these technologies to their full potential and we will hopefully see that changing in the coming year.

Brands that adapt these the fastest will be in a position of leverage. We strongly believe in the power of AI driven customisation and have taken steps in the direction of empowering our brands to adopt mass customisation of video content marketing with AI," says Unmisha Bhatt, Chief Strategy Officer, Tonic Worldwide.



Here's a look at how brands, digital agencies and companies leveraged content marketing during these challenging times

HOW AMUL BECAME ONE OF THE TOP TV ADVERTISERS DURING LOCKDOWN

R S Sodhi
Managing Director, GCMMF (Amul)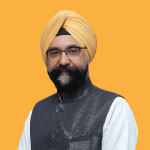 Dr Kurien often told us that every problem is an opportunity in disguise. The onset of lockdown due to the COVID-19 pandemic also provided with us an opportunity to communicate with our consumers and assure them of the regular availability of Amul milk and milk products every day at their nearest outlet. Being an essential product,

we decided to ensure our communication remains undeterred during the entire lockdown period. We invested in TV, Digital and Print and spoke to media houses to provide us with good deals as they were facing challenges with other advertising clients dropping their campaigns.

BARC reported that news, movies and kids channels were performing well in TV across markets and we followed suit and campaigned across markets. We also found an opportunity by associating with Ramayan and Mahabharat on Doordarshan and became the title sponsors.

It was a lottery for us as the show was seen every day by consumers across age groups and the country.

The shows were every day generating TVR which were 10 times the average TVR of an IPL match in the same period previous years at 1/10th the cost. We also showcased over 191 ads across Amul's entire product range including 96 ads from the 1960's – 90's as part of the Amul Classics campaigns,

thus establishing the longevity of Amul as a brand in India over generations. These campaigns helped establish Amul as one of the top advertisers of India on TV for over eight weeks till date.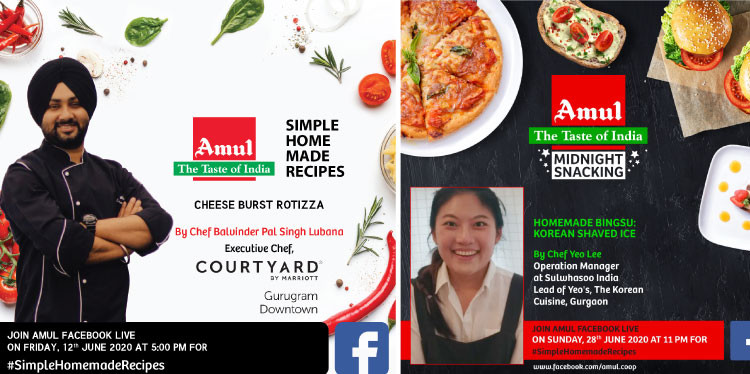 AMUL'S SOCIAL MEDIA STRATEGY THAT WON HEARTS
Every day, 11 live cooking sessions were organized where the chef would showcase his skills to teach the consumers at home to make simple dishes at home. These sessions received positive feedback from consumers and the brand managed to organize 800+ Facebook Live cooking sessions and generate 36,000 minutes of original content on Facebook and get 87 million minutes of viewership.

This initiative also added 3 lakh additional followers on Amul's Facebook page taking the total followers to 1.8 Million in three months. Technology played a significant role for Amul and geography was never a barrier for the brand that has reached consumers across the world.



CONTENT MUST BE USED STRATEGICALLY DURING
TIMES OF ADVERSITY

Kanika Mittal
Business Head, Twitter India

This is not an easy time to be a marketer and brands are looking for ways to remain relevant, agile and connected with consumers in the face of uncertainty.

Only a small percentage of consumers think brands should stop advertising due to the coronavirus outbreak and the majority of consumers expect brands advertising during this time to make a positive contribution to society by being helpful, sharing information about ongoing efforts and offering a reassuring tone. In such a scenario content marketing becomes a very strategic tool which when used correctly can deliver all of this.

The top three strategies being adopted [or can be adopted] for content marketing by brands include:-

• Lead with Purpose: More than ever before, it is important for brands to lead from the heart and show care, concern and commitment not just through communication but also with action. This is the time for brands to change the game with meaningful purposeful initiatives and leverage content marketing to both create awareness and inspire consumers with deep-rooted commitments across issues that matter today.

Axis Bank reminding consumers to do their bit for small businesses like neighbourhood tea stands and ironing service through #ReverseTheKhata is a great example of content done right. Coke reviving and tweeting their happiness anthem by giving it a new meaning and Ariel bringing back #ShareTheLoad are also great examples where brands have managed to stay true to their DNA and lead from the heart.

• Connect with what's happening: Content centred on moments that are happening in the now can help brands ride the surge in conversations. Consumers participating in those moments are already leaned in and are more likely to feel passionate about the subject.

Brands tapping into such moments can thus hope to create stronger affiliations with the very set of consumers. Some recent examples include companies like BMW and Uber that tweeted with pride to celebrate the #PrideMonth. HDFC Bank and HDFC Life Insurance tweeted on Father's Day with content specially developed to celebrate fathers as the first financial advisors and pillars of strength.

• Be Culturally Relevant: Twitter research shows that a brand's cultural involvement makes up a full 25% of a consumer's purchase decision and global brands can benefit by becoming even more localised and culturally relevant.

For example, to tap into the ever-growing music culture of the nation, Spotify created fan delight with an Emoji engine that mapped 3300 emojis + #Playthis that resulted in their hashtag becoming so popular, it trended #5 worldwide on World Music Day.

Uber created content to deliver the culturally relevant message of #WithinHerReach to sensitise consumers that most women pick a job that's closer to home over one that takes them closer to their dreams and thus affirmed their commitment to bridging the gender commute gap.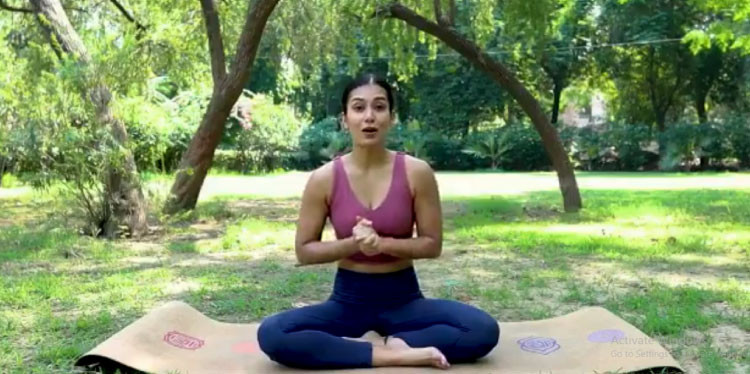 Twitter's collaboration with SBI for Yoga Day is a great example of effective content marketing that both connected with what was happening and was culturally relevant. A Twitter-exclusive #YogaForAll series created by NDTV that used the Twitter Amplify Sponsorship product for SBI served out millions of video views over six videos. Yoga Day was also a top tier event, with a dedicated events page that saw tremendous engagement and was powered with a custom emoji.



MAKING CONTENT MARKETING A NORM

Rajesh Ramaswamy
Co- founder, The Script Room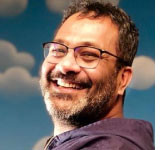 Content marketing has certainly changed drastically. From being empathetic and reassuring to motivating and saluting the heroes or reconnecting with loved ones, most brands are trying to find the relevant fit. However, I certainly wouldn't call this a trend. It's not like brands are trying to latch on to something.

For the first time, everyone including the ones creating or advertising, is affected. It is not a trend, but rather a norm.

At the surface, it might not seem important, but the speed of the messaging is of utmost importance. The mood of the nation seems to be changing pretty fast. Like 'Stay home and stay safe' may seem a tad too late now, while the mood is about opening up.

Again should it be about a large generic message or is it time to address something more specific that affects the business? These aren't simple calls, but they certainly need to be thought over.

The irony is that decision-making is becoming difficult as everything is largely unpredictable but at the same time, there is no such thing as waiting for the right decision.




Content companies have become true brand partners

Aditi Shrivastava
Co-Founder, Pocket Aces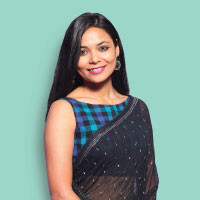 We will see the influencer marketing trend, which was anyway on the rise, continue even after COVID. Also, marketers have realized that content can also give ROI.

They always relied on digital inventory for ROI but now marketers have understood that content marketing can also deliver and are creating intellectual properties (IPs) around it. Also, we have realised that you can shoot for a lower cost and the media value will be the same if the content is interesting.

So the understanding of the medium and how effective it can be has increased dramatically. Understanding of gaming content has also increased as people are spending a lot of time on that medium and is a big opportunity there.
Challenges during the lockdown:
Since people were not going to stores and ordering stuff online that too through local kirana stores, top of the mind recall of a brand or category was really important. For example in biscuits customers would order Parle G, and had they gone to the store, they could have picked up other biscuits.

And because of the economic conditions, TVCs and point of sales marketing had to be stopped. So the biggest challenge for brands had been to figure out offline marketing budget and keep their sales going. Another trend that we have seen is re-releasing old content in association with brands.

It helped in drastically bringing down the costs and getting visibility. Content companies have emerged as true brand partners, providing out of the box solutions on how brands can empathise with consumers.
Change in brand message tonality
The messaging became softer and less sales focused. For example Google came up with a campaign around helping people look for essential services nearby.

With Tinder, we did a campaign which was not about dating, but just about talking with people, engaging with them and keeping their chin up. There are brands talking about mental health and empathising with consumers and also resorting to humour to lighten up the situation.

From the brand POV, the re-releasing part is a quite an interesting trend that will be here to stay. Bringing back previous campaigns ups the visibility curve and maintain recall.



HOW PEPSICO KEPT ITS COMMUNICATION PURPOSE-DRIVEN

Shailja Joshi
Associate Director - Potato Chips Category, Pepsico India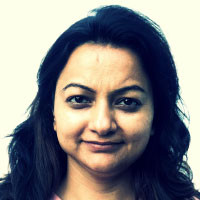 It's more important than ever for brands to demonstrate an understanding of consumer needs and match it by delivering value in relevant ways. Consumers are looking for brands to communicate in a timely, relevant, and authentic manner. While as a community we have expressed gratitude – and rightfully so – for many of those fighting the pandemic directly, the role played by these multitudes is no less important.

Through #Heartwork, Lay's expresses gratitude for these unsung heroes– farmers, factory workers, truck drivers and many more people who continue to work tirelessly during these challenging times. By highlighting their stories, we are thanking all those engaged in similar 'Heartwork' for those millions of products that continue to be available magically on the shelves day after day, despite the tough challenges.

Our communication has been more purpose-driven than ever before with a focus on encouraging more positive, empathetic, and compassionate communication with the consumers. At PepsiCo India, we have always believed in keeping a close eye on evolving trends of consumer behaviour and redefining our content strategies accordingly.

At this time, we are doing it more actively so that we can connect with our consumers where it matters the most – whether it is Digital or any other medium. With social distancing becoming the new normal, consumers are increasingly preferring to stay indoors and spending more time on digital platforms. Our insights point that to resonate with digital natives, it is incredibly important for brands to curate creative campaigns and develop compelling content.
We curate our messages in a manner that touches every Indian household. In this context, we have experimented with differentiated content and formats.

From engaging on social media with 30 leading brands to thank unsung heroes, to videos (both short and long format), we have witnessed how content continues to be pivotal to all our campaigns and platforms especially across social media. It is the drawing and differentiating factor, its scope, relevance, share-ability, are one of the many reasons for the brand's success.



Lays' Heartwork
The Lays' #Heartwork campaign shines a light on the unseen Indian heroes - farmers, factory workers, truck drivers, distributors, sales force, retailers, and delivery executives, who are working relentlessly against all odds bringing joy to millions.

The brand released a film, that has currently seen over 20 million views. Post this, the brand partnered with Smile Foundation to provide hygiene kits to over 40,000 families. These hygiene kits contain masks and sanitizers, to support these heroes as they continue to work hard in these unprecedented times.

In the next phase of the campaign, the brand worked on social media platforms with leading singers and artists like Neha Kakkar, Jassie Gill, Shehnaaz Gill, Dhvani Bhanushali, and many more to hum the heartfelt ode 'Ye Heartwork Kehlata Hai' to applaud the efforts of the unsung heroes. In its next step, Lays mobilised over 30 brands across the industry to pay tribute to this multitude of workers.



HOW FEVICOL STUCK WITH ITS INSIGHT-BASED CONTENT STRATEGY

Vivek Sharma
CMO, Pidilite Industries Ltd.


We are in the space of home renovation and improvements and so a lot of our work gets done inside a homeowner's premises. With overall hygiene, safety and social distancing gaining importance, homeowners are worried about letting workers inside their homes.

Hence, we had to shift our overall focus of communication and thereby, content marketing, towards addressing these fears in the home-owner's mind and subsequently, letting contractors and workers come into their homes.
We did this in two ways:
1) We have kicked-off a programme to train and certify our contractors to be ready for handling COVID-19 safe practices inside a customer's home.
2) We have supplemented our on-field training efforts with elaborate content marketing efforts to communicate and educate the customers on how we are ensuring their safety on site.
Fevicol's messages on safe social distancing and 'unlockdown' continues. These are a part of Fevicol's content strategy to continue dialogue with people on the subject of current interest and importance.

The pillars of content marketing remain the same, only the insights have changed post COVID-19. The 'why', 'when' and 'how' of content marketing remain unchanged. The only thing that has changed is 'what'! The key lesson from content marketing in these times is that people want brands to have an empathetic and genuine approach to messaging, instead of force fitting issue, or being too sales led. And when the general mood is sombre, a positive hopeful approach to the content, peppered with humour really works.

Secondly, an interesting outcome has been the increased focus on the DIY products as people are uncomfortable calling a handyman (like a plumber or carpenter) into their homes. These could be a good catalyst for the growth in the DIY category in an otherwise outsourcing focused country with respect to in-home tasks. We have increased our focus on our DIY brands (Fevikwik, M-Seal, WD40 etc.) in our content marketing strategy and the trend will continue in the post COVD -19 era as well.




Innovative content brings people together despite social distancing

Vishal Sagar
Sr. Creative Director, Dentsu Webchutney

Since content is the most important asset in a crisis or a struggling economy, many brands shifted their focus towards content marketing. We saw some incredible applications of creativity, agility and innovation in content space as brands pivoted on the fly. And many trends emerged:
• Accessibility
Many brands have always had the best content. Just behind a wall. As lockdown kicked in, many brands razed those walls and made content available to people. This way, brands have been able to keep people engaged in their free time while engaging with them in a meaningful way. Audible has made its library of children books available for parents struggling to keep their kids engaged. Nike made its subscription Nike Training Club app, which offers streaming workouts, training programs and expert tips, free.
• Upskilling
This has been a key trend. With a rise in unemployment, brands are offering free or discounted courses and sessions with experts to help people learn new skills. The Museum of Modern Arts is offering nine art courses online for free on Coursera. Yale University, Harvard, Sundance Film Festival and many other brands are offering free online courses too.
• Brands as a Glue
In the period of social distancing, brands are using content and innovation to bring people together. Netflix party is one such platform. Airbnb online experiences is another great example. We Are One Film Festival saw world's leading film festivals come together to create a film festival for a world in lockdown.
• Solutions for the new world
We are in a new world and we are facing new problems. Many brands are trying to make this transition easy for us. In a world where zoom calls are the norm, Behr and West Elm created backgrounds showcasing stylish rooms, including a home office, a kitchen, and a log cabin living room.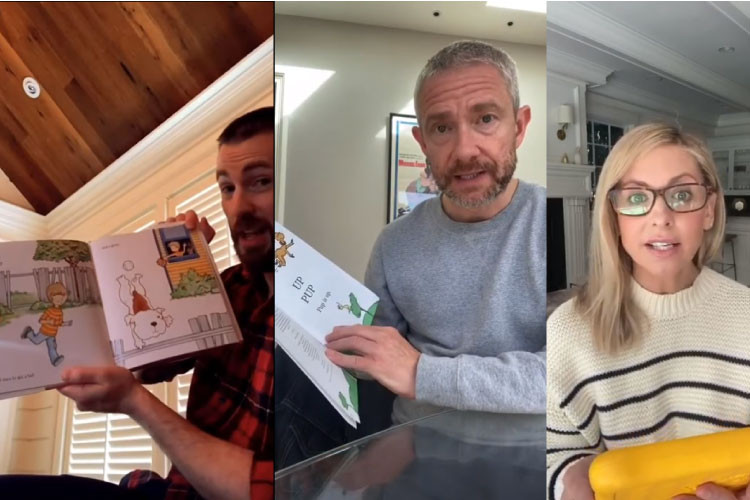 SaveWithStories by 'Save the Children' in partnership with 'No Kid Hungry'
The brainchild of actors Jennifer Garner and Amy Adams, the new fund is responding to the needs of over 30 million children who rely on school for food. The initiative is supporting food banks, mobile meal trucks, and community feeding programmes. It is also supplying educational toys, books and worksheets to "make sure brains are full, as well as bellies."

The IGTV series features celebs reading bedtime stories, to educate, entertain and help people sleep better in these turbulent times. Over 200 stars have made appearance, including Kate Winslet, Dia Mirza, Gal Gadot, Eddie Redmayne, Natalie Portman, Eugenio Derbez, Drew Berrymore, Pierce Brosnan and Liv Tyler.

Started on 16th March 2020, the page has 269k followers currently. As of 2nd April 2020, the initiative had raised US$ 1.7mn and served 90,000 kids from 200 communities.



EFFECTIVE USE OF AI IN CONTENT MARKETING

Ratan Rathore
Business Head, INCA India

COVID hit India by the end of February, 2020. Initially, most of the brands struggled more with content messaging that would be apt in this scenario than content marketing.

They were hesitant to advertise on paid marketing options about their products and services, for obvious challenges of supply chain, manufacturing, etc. Come April, there was a void of original content production on general entertainment and movies for clients. Suddenly, genres like news and lifestyle considered pre-dominantly niche gained huge acceptance.

Social media too grew at a rapid pace in terms of audiences on an average growth rate of >15% across various platforms with respect to the pre-COVID time. Content strategies were pre-dominantly in the space of building engagement for brands with audiences rather than to create awareness.

Brands having a product utility in categories like healthcare, FMCG-basic essentials and tech-media-telecom became more relevant and we saw the launch of Disney+ Hotstar during this time. Celebrities in the fields of TV, movies and sports were flexible of doing more content marketing endorsements.

IP and licensing options using creators increased manifold in order to amplify content across media during this lockdown. Clients demanded more ROI options on content marketing.
During this health crisis, brands have to proceed with caution, compassion, reason, and sensitivity.
AI is a tool that we can leverage to:
• Gauge the sentiment of audiences in the form of popular key words
• Customise sponsored content around these key words
• Evolve new ad-formats like #hashtagchallenge become popular
• Statistically gauging new peaks of content ad formats, creators mix based on performance as views and engagements, relevancy of creators mix during this time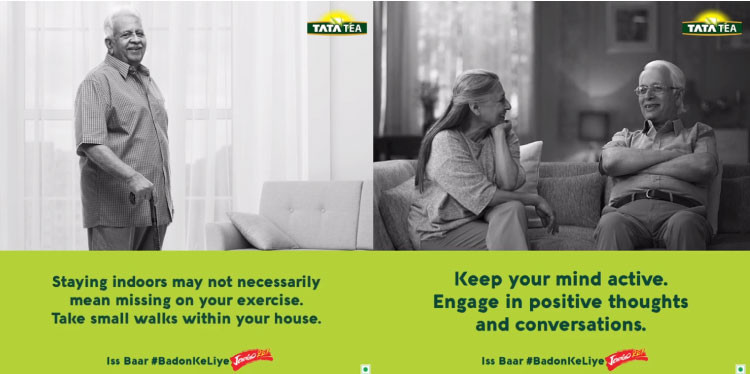 Tata Tea was one of the first brands to engage with their audiences during the COVID outbreak in India and they did it by spreading awareness about looking after the elderly during the pandemic. The brand enlisted celebrities using its #JaagoRe hashtag for this effort.



BRANDS MUST GO BEYOND MERE VIRTUE SIGNALLING

Unmisha Bhatt
Chief Strategy Officer, Tonic Worldwide

The brands that will come out as winners at this time are the ones that have added value to consumers, who went beyond just virtue signalling.

Also, several brands leveraged creators and influencers to create relevant content, there are several examples of how creator led videos shot from home did well, sometimes better than a full blown TVC. Some of the best content marketing examples include global brands like 'Nike' who created relevant social messages encouraging people to 'Play for the World' with popular athletes showcasing how they kept fit from home.

An example closer home is a short film made by Prasoon Pandey with some of the nation's leading actors to promote 'Stay Home Stay Safe' and raise funds for the film community ground workers.

It's difficult to put a specific number for FY Q1, as brands have been overall conservative in their investments on advertising. However, Q2 has started seeing an upward trend with far more optimism. Content marketing budgets comprise of two key components, content creation or production and advertising/media buys.

With great constraints come great innovations and brands found their ways of optimising and creating smarter cost effective content with the trend of #ShootFromHome. Agencies also adapted quickly to this format and enabled brands to create home videos which were far more cost effective. So while a lot of content has been made, budgets really have not increased.

Sony Sab TV: Throughout the lockdown, Sony Sab TV put out pieces of content to bring cheer to viewers. Here are some of the content examples where celebrities did live chats for the channel, played games and activities on social media to engage with viewers and keep their spirits up.