Q] WOW Skin Science recently launched Chat to Cart initiative, can you elaborate on it?
Sudeep Bansal: We at WOW have always believed that we should be ahead of the curve when it comes to providing the best in class experience for our customers. Brands need to be present where the customers are. So, that's the philosophy. Launching the chat-to-cart journey is a step in that direction. We really want our customers to have a seamless experience whenever they want to order WOW products and chat is really taking off as a channel. It is new and convenient, it's conversational. We will continue to iterate and refine our experience to make it more seamless, more intuitive, more visual and easier, but the core idea is to make it convenient for the customer to order WOW products.

Q] We recently saw Jio Mart collaborating with WhatsApp for conversational commerce. Do you think conversational commerce today is a huge market for Indian consumers?
Sudeep: Not yet, but it is growing fast. If you look at some of our neighbouring countries, like in South Asia for example, it is booming. Singapore has almost 45% of the internet audience who claim that they're shopping on messaging apps. Even in India, about 70-75% shoppers claim that they prefer talking to brands on conversational commerce. It is definitely more convenient for the customer, and the phenomenon is taking shape. We are one of the early pioneers of this at WOW, and one of the first D2C brands that actually tested it out, but we're definitely bullish about how it will shape up.
Q] Today the Indian market is flooded with a lot of counterfeit cosmetic, and skincare products. Does your brand face such issues, and how does a brand like you tackle such situations?
Manish Chowdhary: I am proud to say that we are one of the most replicated or imitated brands. We encounter a lot of fakes, which come from West and East. We have a legal team that is only looking at doing raids and filing suits in jurisdictions, wherever this crime happens. But we are also looking at technology and getting each bottle uniquely barcoded with a sticker. So, we are using technology to try and eliminate this problem. But I must be honest that we do have a lot of fakes, which does hamper our brand experience.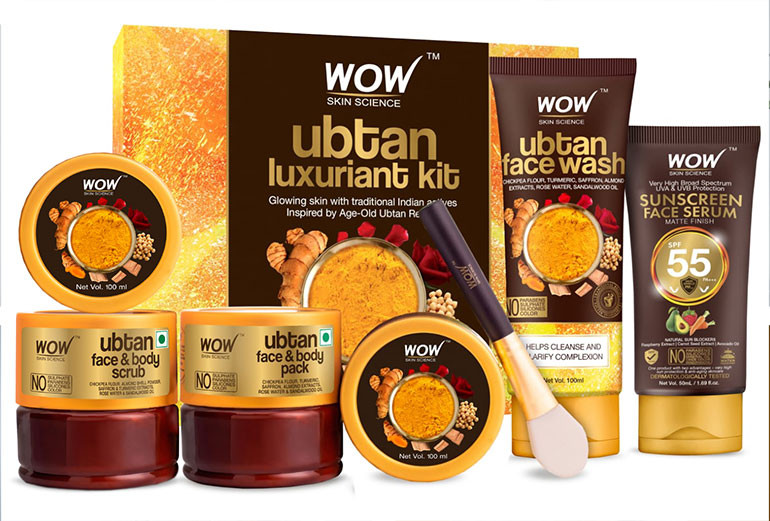 Q] Can you tell us how much revenue loss are you looking at due to the counterfeiting of products?
Manish: It's just a shot in the dark, but could be anywhere between 7 to 10%, which is easily possible. There was a time when there was a joke that the fakes were more distributed than the originals. This was when we didn't have distribution, but now we have offline distribution. So, we have field intelligence too. There's a lot of active measurements that we do, but we could be easily losing seven to 10% of our revenues through fakes.
Q] There were reports about Reliance retail acquiring WOW Skin Science, did any such developments take place, and what is the current status?
Manish: Such news will come up often, but at this moment, no. We have great partners in ChrysCapital and GIC, and we will be coming out with the IPO of this company in the next three to four years.
Q] Looking at the current market situation and risk of recession in the economy, does a brand such as yours modify marketing strategies or deduct marketing expenditures?
Manish: So, there is an old saying, 'great brands are built in recession'. And to be honest, we are in a category where I can't tell you that we are 100% recession proof. The majority of spends is on branding over the last 18 months, and we plan to spend a lot of money switching from performance to brand. Also, our channel mixes are changing, so, there's investments into that, but times like this is where you want to make your marketing dollars work harder than you usually can. So while we are not in a completely recession proof business, it could be a great opportunity for us to build a strong brand at this time.