Q] What was the idea behind Adda52 'Khel Jaao' campaign, and what was the budget allocated for this campaign?
Poker as a game in India is pretty nascent, and is not native to the Indian subcontinent. It is more of a Western game, which is now picking up over the last 8-10 years. Adda52 is the first online poker site to have emerged way back in 2011, and since then we have been trying to propagate the fact that it is a great skill-based game. It's an amazingly entertaining game. The crux of this campaign is that every Indian is a gamer. Every Indian navigates pretty tricky situations in his day to day life, and poker requires similar skills. We have allocated a budget of Rs 7 crore for this campaign.
Q] What is the marketing mix of the campaign?
For this particular campaign we are using social media and OTT platforms. It is a Digital campaign. We have allocated 50% of the budget for OTT and 50% for other Digital avenues. Media mix is OTT and digital.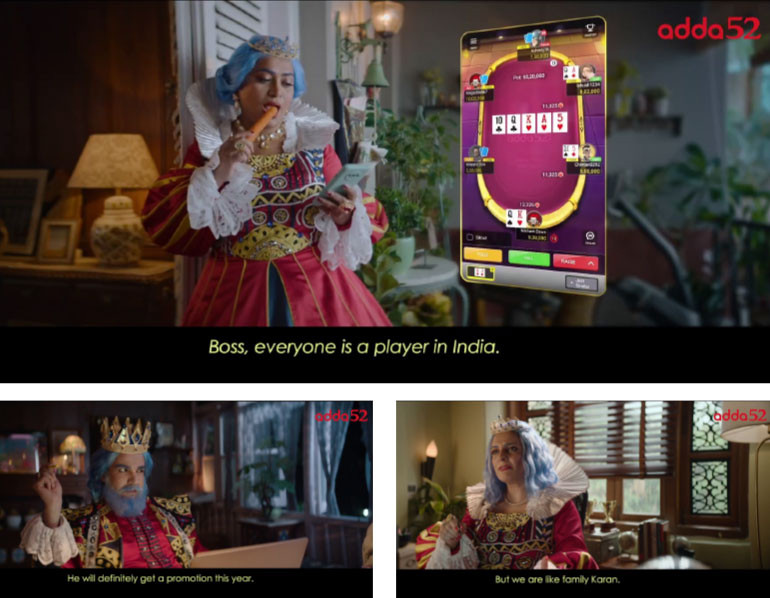 Q] In comparison to the time during the pandemic, have you changed your marketing and advertising spends now?
During COVID, we actually didn't spend much on advertising and marketing. But now we have embarked on that journey. For us it is about how can we demystify poker amongst Indians, and that has been the learning of last one year. Even during the pandemic, we got this feedback and we thought that we need to solve this for the industry. We have been spending more or less around 18 to 20 crores every year on marketing, including acquisition and Digital.
Q] Looking at the market sentiments in this time of inflation, does it affect marketing or advertising strategies that you have designed to reach the masses?
Marketing spends for us is directly linked to the return on investment, what it delivers. So far it is delivering. As far as each spend is going to deliver for the brand, anybody would continue to invest. If the inflationary pressures reach such stage where the player wallet share or player game time on our platform starts shrinking, we'll take corrective measures, in terms of spends also.
Q] Inflation being one challenge, what are the other challenges faced by a key player like you in the RMG industry?
It is just not me, it's the whole industry, and it's a challenge on the regulatory front. The uncertainty around regulatory is the biggest challenge, which we all face, which the industry faces. Nobody would like to be in a situation where we don't know which state would ban this. So, I think the whole industry would like to have clarity on regulation. That's one of the biggest challenges because otherwise consumers joining in, trying to play to win, or trying to attempt their skill is not a constraint.
Q] So, what are the current government policies on Real Money Gaming, and are you in constant touch with the government?
The industry body is in touch. Individually, I am not in touch with the government. My group will definitely be in touch, my corporate head office could be in touch, but otherwise we are all represented by the All India Gaming Federation (AIGF). They are in constant conversation with the government to create a friendly environment from a regulatory perspective.